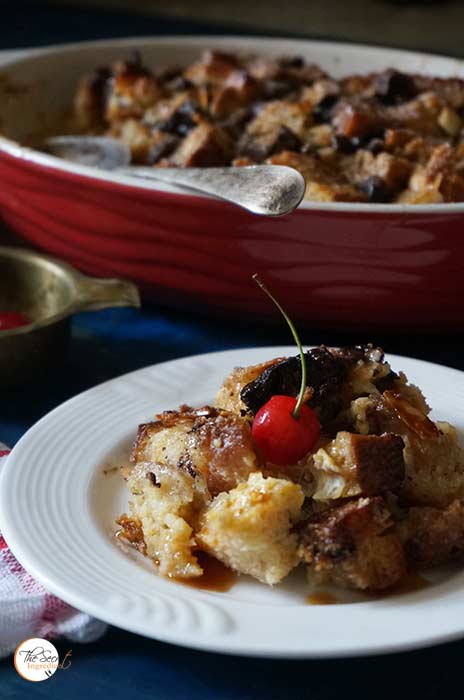 I have to make an honest confession, last few months I have been addicted to Sourdough Breads. I have baked them almost every week and some time twice a week and the satisfaction which I get after baking them cannot be expressed in words. If you follow my instagram handle you will know how many sour dough boules I keep posting. I have almost neglected making breads with commercial yeast 🙁 which of course was my first love. This gradual shift is all thanks to my baker friend, my sourdough guru Samrudhhi Nayak. Ever since she has shared her passion and knowledge with me I seem to be on an endless journey of baking these beautiful sourdough breads. Thankyou Sam for kindling that fire in me. Love you to the moon and back :*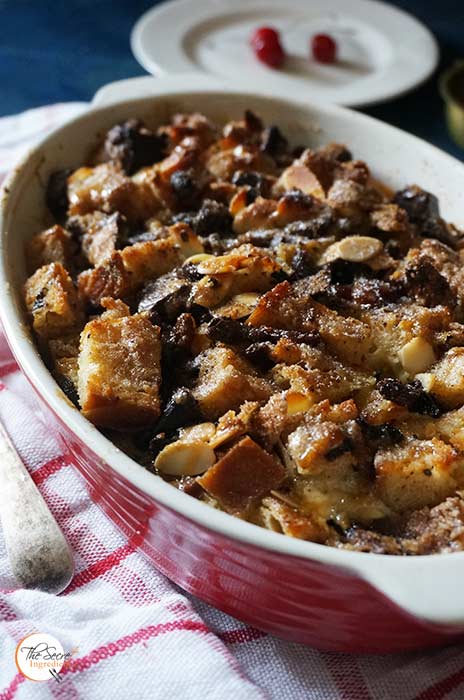 This week I baked two 500gms boule of Sourdough Breads, which were a lot for the two of us to consume. I decided to use half of one bread for making this delicious Bread Pudding with Chocolate. This pudding can also be made with normal crusty bread. I like this recipe because it requires minimal effort and can be made in a big quantity in a casserole and tastes amazing. If you are looking forward to tomorrow's 4th of July celebration then you must include this in your menu. You sure will make it again and again without hunting for an occasion.
Directions:
1. Slice a stale Sourdough Bread into 1 inch cube and set aside.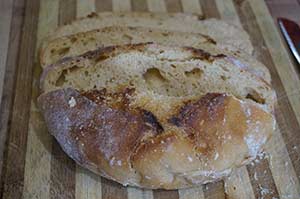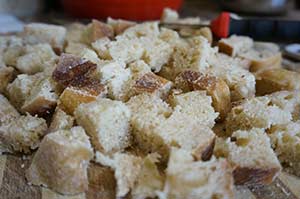 2. Grease a large baking pan or oven friendly casserole with butter.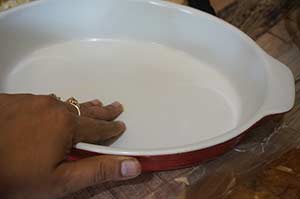 3. Simply transfer the bread cubes to the baking pan and also put chopped chunks of chocolate along with raisins and almond flakes. You can add any combination of nuts you fancy.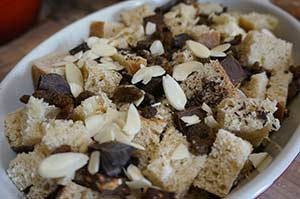 3. In a jar or bowl whisk the eggs and mix them thoroughly with castor sugar till it is dissolved.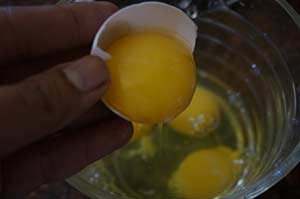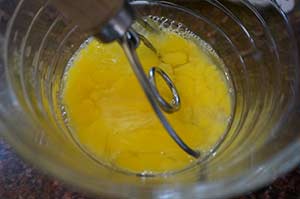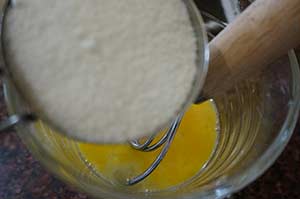 4. Add milk, cinnamon powder and butter. Mix everything well.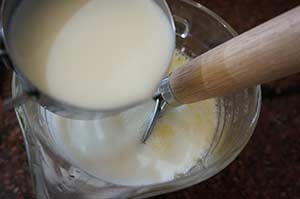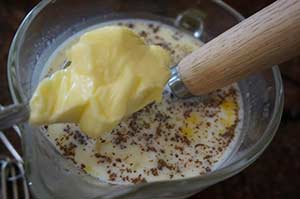 5. Pour this milk mixture over the bread. Sprinkle brown sugar on top of the bread. Let it sit for at least an hour for bread to absorb milk. After an hour preheat the oven to 180 degree Celsius (Learn more about Oven Temperature and Conversions).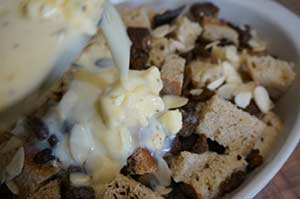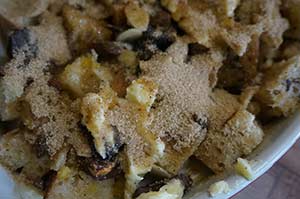 6. Bake in the oven for about 50-60 minutes. Remove from the oven and let it become easy to tough. Scoop out a serving and if you like you can drizzle with a caramel sauce and serve. You will love the crunchy flavour of the bread and nuts with melted chunks of chocolate. Its heaven!
Other Bread Recipes you can try : Peter Reinhart's Potato Rosemary Bread, Stuffed Mushroom Cheesy Crack Bread, Stuffed Mushroom and Spinach Braided Bread, White Sandwich Bread, Cherry Rosemary & Sea Salt Focaccia Bread, Whole Wheat Sandwich Bread Recipe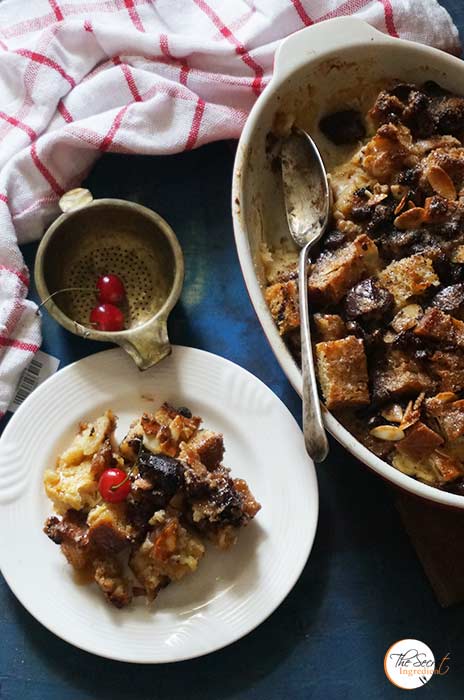 [whohit]SDPuddingwithChocolate[/whohit]
[yumprint-recipe id='285′]