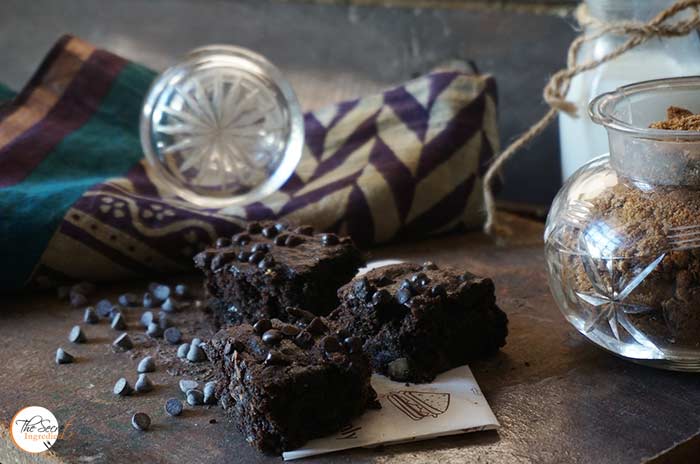 Its funny how I have never posted a non healthy recipe of Chocolate Brownies on my blog. Last two times the chocolate brownies on my page were Vegan Yellow Zucchini Chocolate Brownies and Whole Wheat Oats & Chocolate Brownies. And this time I had decided to post a traditional indulging, rich brownie loaded with chocolate, butter and refined flour. But then there was a change in heart and I ended up baking these Ragi Gluten Free and Vegan Chocolate Brownies. Not that I regret doing this but this makes me ponder have I really become that health conscious? I think I have to say yes! To me my family's health is out of utmost priority. I simply cannot settle for things which have lesser nutritional content.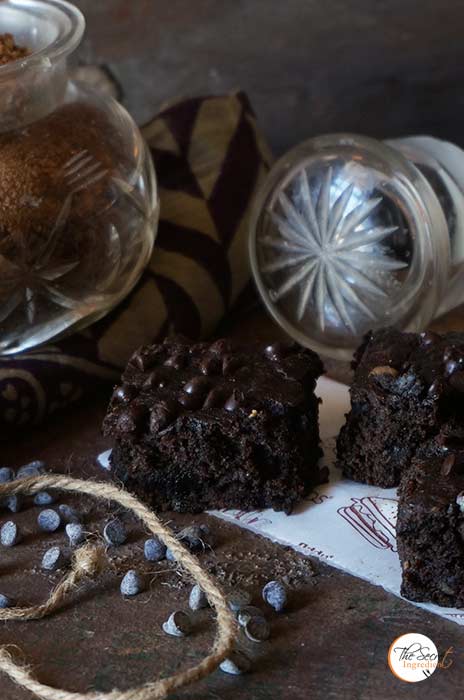 May be someday I will bake those brownies, may be for the cheat day. For now to celebrate third Anniversary of my baby blog we must enjoy these delicious, decadent, healthy and gooey brownies. I posted the pictures of these on the 1st day of the year celebrating my blogs and my own birthday. It was loved by you all and everyone wanted the recipe. Unfortunately I was occupied and could not blog. So here I am burning the midnight oil and writing the recipe for you guys!I hope you will like it. I wish you all a happy and healthy New year 2017.
Directions:
1. In a bowl add Ragi flour and brown cane sugar.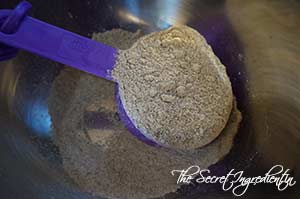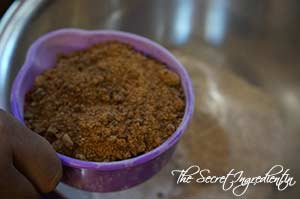 2. Also add baking powder, Cocoa Powder and Salt.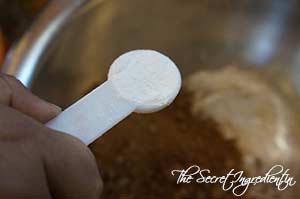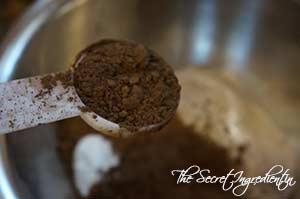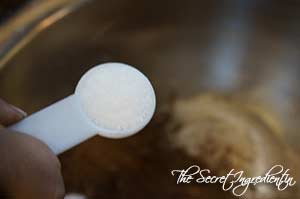 3. Add chopped toasted walnuts to it and set aside.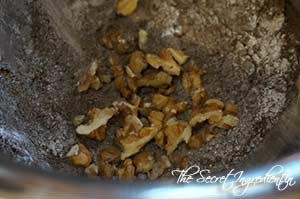 4. In another bowl take some ripe bananas and mash them well.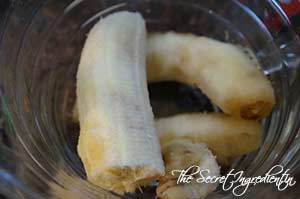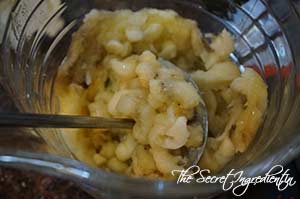 5. Add oil, peanut butter and vanilla essence and combine.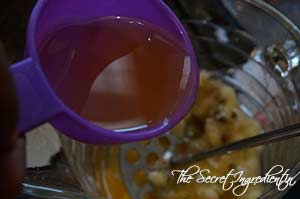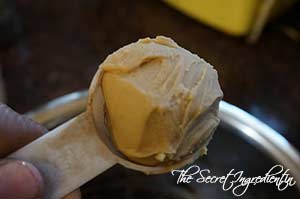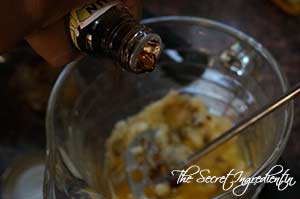 6. Preheat your oven to 180 degree Celsius (Learn more about your oven temperatures and conversion) and line a square 8×8 baking pan with Parchment Paper. Set aside.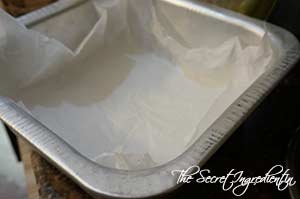 7. Add wet ingredients to the dry ingredients and also add water.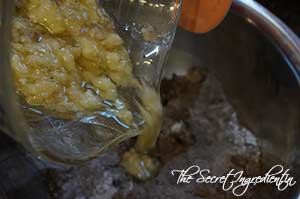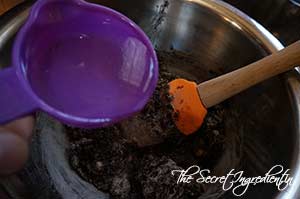 8. Mix everything thoroughly and ensure no lumps remain. Pour the batter into the baking pan.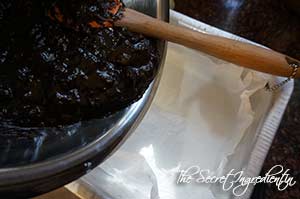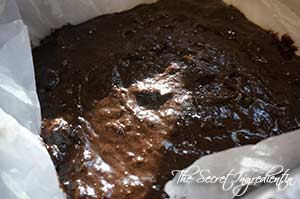 9. Add Choco Chips on top and spread evenly. I used the vegan non dairy chips.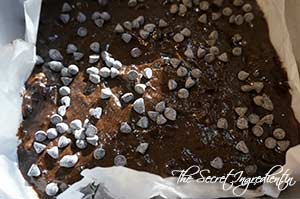 10. Bake in the preheated oven for 25-30 minutes until the top becomes non glossy and toothpick inserted comes out clean.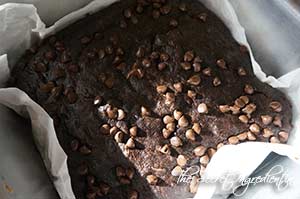 11. Let it cool down completely and then cut into squares. Serve with a drizzle of Chocolate Sauce or Ice cream.
Other Chocolate Brownies you can try here are: Vegan Yellow Zucchini Chocolate Brownies and Whole Wheat Oats & Chocolate Brownies.
If you are looking for more chocolate desserts here is what you should try: Vegan Chocolate Banana Cake, White Chocolate Chip Cookies , Vegan Eggless Chocolate Muffins, Peanut Butter Cookies with Chocolate Chips, Papaya Chocolate Muffins, Coconut Chocolate Cookies, Chocolate Vanilla Marble Cake, Brigadeiros, Wacky Vegan Chocolate Cake.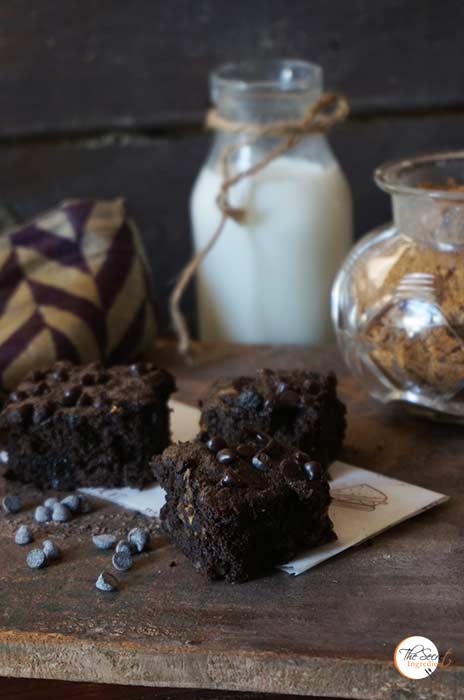 [whohit]RagiBrowniesGF[/whohit]
[yumprint-recipe id='266′]