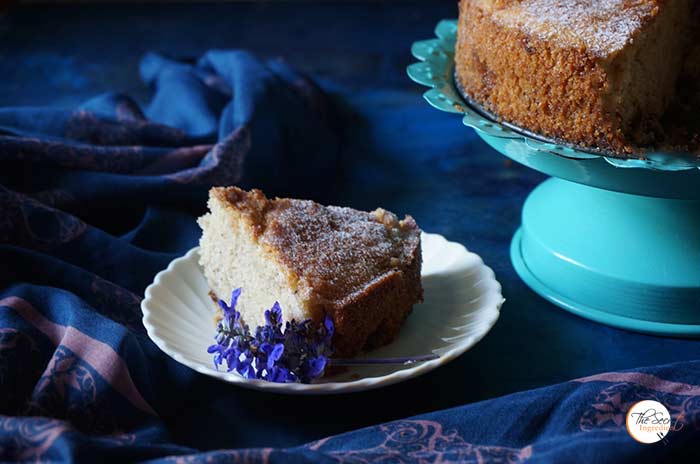 I always say baking is so therapeutic . I love to bake whenever I am low or I am happy or I have nothing else to do. I always wanted to learn baking but there was no one in my family who had prior experience in baking. So I started searching internet and after a lot of hit and trials I can say I can bake a perfect cake once in a while 😛 Sharing this recipe of Spiced Raisin Coffee Cake with you which surprisingly came out so well.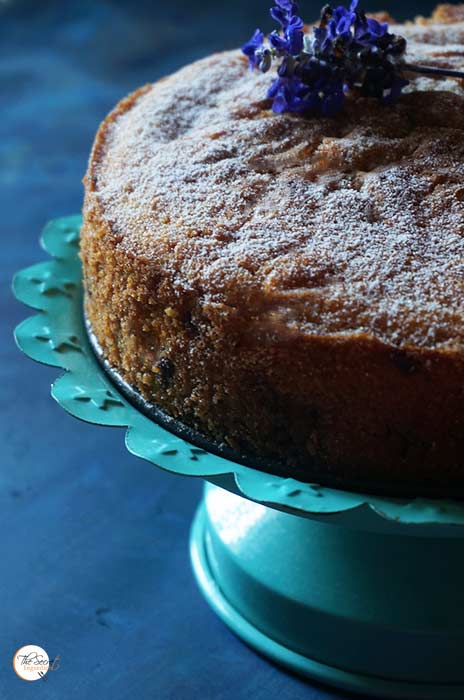 Update: Last I had made this Spiced Raisin Coffee cake when I had just started blogging. I hadn't posted step by step pictures of the recipe but since then the taste of the cake and this thought had been haunting me. Yesterday when I had some family people visiting us I took the opportunity to bake this for dessert. It certainly was loved. The flavour of Pumpkin Pie Spice, lemon zest and vanilla made everything very aromatic and divine. The texture of the cake was absolutely gorgeous and the credit goes to inclusion of organic eggs from Eggee. They are the best quality eggs I have come across. If you like in Delhi, NCR get yourself a pack and try them out!
Directions :
1. Preheat your oven to 350 degrees, (Know more about Oven Temperature and Conversions) grease a 8 inches Springform with non stick cooking spray. You can buy this spring foam pan from our online store The Gourmet Shop.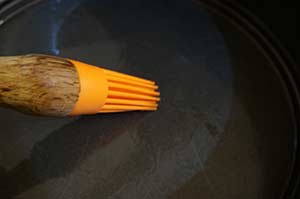 2. In a large bowl, add All Purpose Flour, Baking Powder and Pumpkin Pie Spice. You can make your own pumpkin pie spice. Get the recipe here. Mix everything and set aside.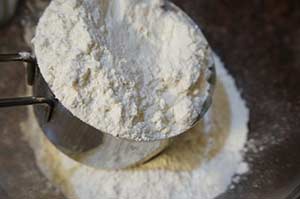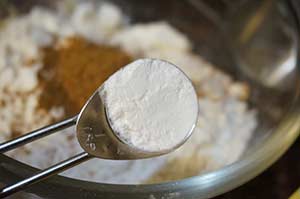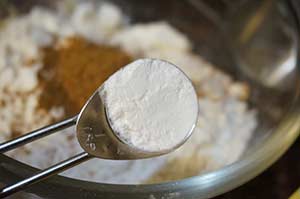 3. In a small bowl, mix raisins with about ½ cup of the dry ingredients and toss well until all the raisins are covered in the flour mixture, set aside.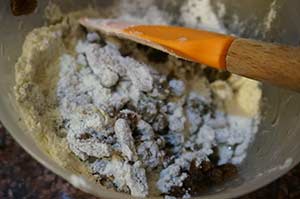 4. In a large bowl, cream together the butter and sugar for about 1 minute.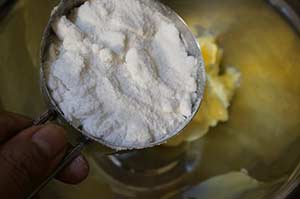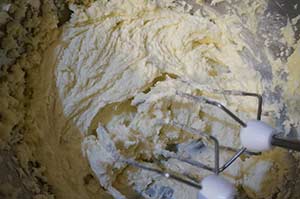 5. Whisk in eggs, vanilla and lemon zest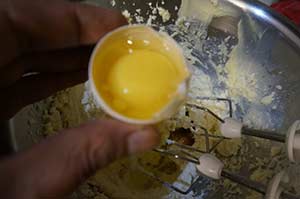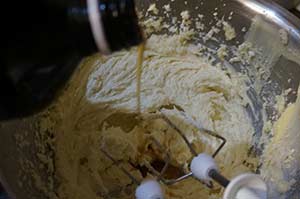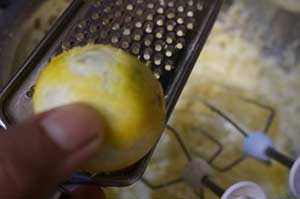 6.Add milk and buttermilk and mix everything until it's a nice smooth batter. You can make Buttermilk at home. Just follow this simple recipe.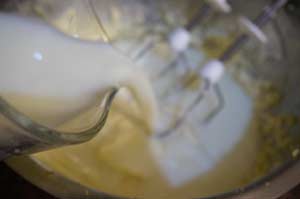 7. Add the dry ingredients and mix until all the dry ingredients are moistened but not over mixed.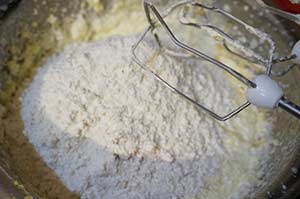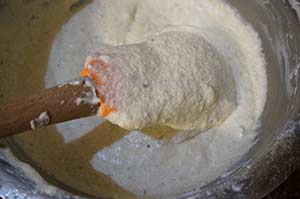 8. Fold the raisins mixture in the batter, pour batter into the prepared pan making sure to smoothen out the top.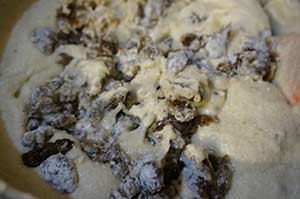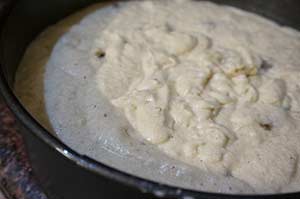 9.In a small bowl, mix add castor sugar and brown sugar. Add chopped walnut and cinnamon powder .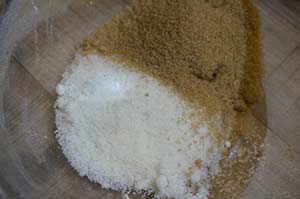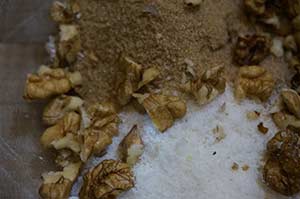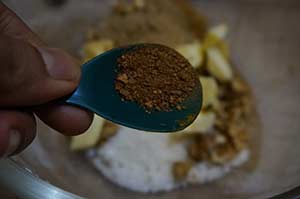 10. Also add cold butter cubes and mix it with your fingers or a fork until its has sand like texture.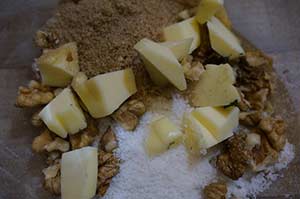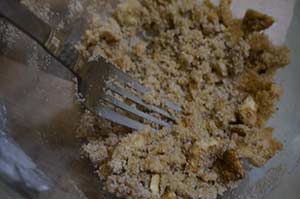 11. Spread it evenly over the cake and bake for 30 to 35 minutes or until a toothpick inserted in the center comes out clean.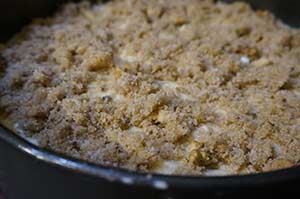 12.Let cool for about 15 minutes before slicing and serving.
Other Naked Coffee Cakes you can try are: Eggless Black Grape Cake with Strawberry Jam Glaze, Festive Orange Blueberry Pound Cake , Peach Upside Down Cake, Vanilla & Pomegranate Cake, Vegan Chocolate Banana Cake , Lemon Cake with Lemon Glaze ,Chocolate Vanilla Marble Cake, Eggless Orange Cake with Candied Orange Peel Filling , Surprise Heart Inside Cake, Eggless Almond Vanilla Cake.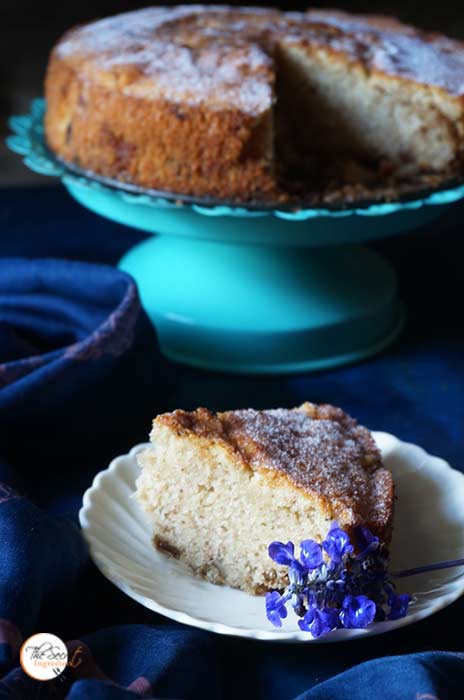 [yumprint-recipe id='3′]