Beaten Rice or Pohe as they are called in Marathi makes an interesting and healthy breakfast or quick snack. My father is very fond of pohe. I remember a normal evening in my house where my Father would be sitting on his porch. My Mom would ask him if he would like to have his tea. And with a spark in his eye he will say " It will be great if chai is accompanied with pohe". And in no time comes a platter of pohe with namkeen bhujia sprinkled on top along with raw onions, freshly chopped coriander and hint of lemon.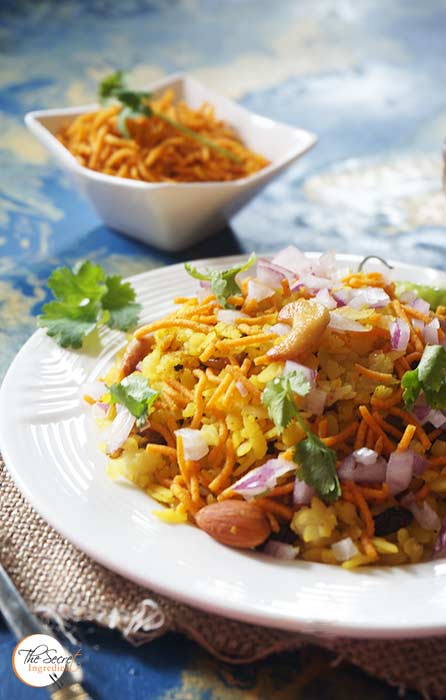 Well, back at home that is still the regular evening snack. I guess some tastes do not change. I call this recipe "Shahi" or "Royal" because it is cooked with dry fruits instead of just vegetables. You can vegetables and dry fruits both.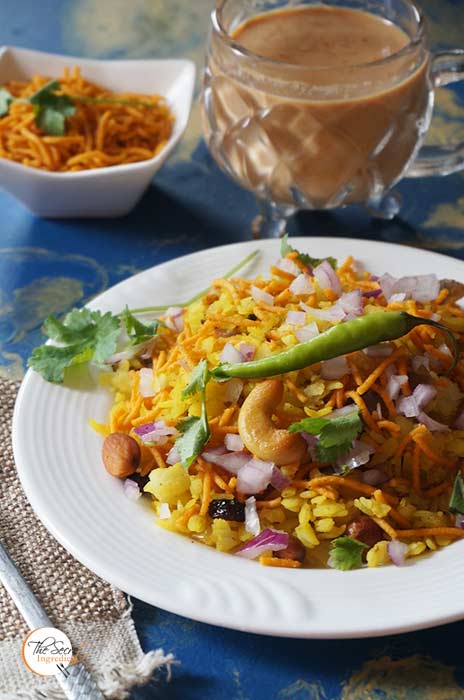 Directions:
1. In a colander put the beaten rice and run it under cold water. Move it with your fingers gently so that the entire rice is soaked in water for a minute or so. Keep aside and let the beaten rice become soft and excess water drains out.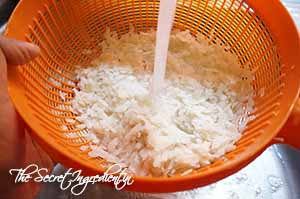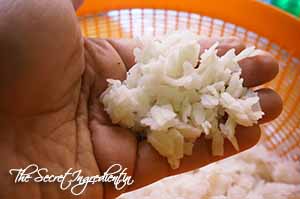 2. In a pan pour oil and add cumin seeds and mustard seeds. As they begin to splutter add fresh Kaddi Patta or dried. Keep your flame on medium low for you would not like to over toast your seeds.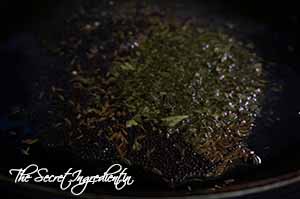 3. Add Cashew Nuts, Almonds, Raisins and Peanuts and toast them for a minute . You will notice the raisin has swollen and dry fruits are acquiring colour.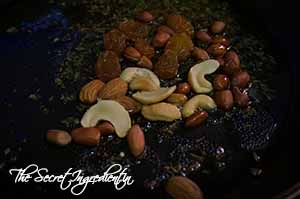 4. Add chopped green chilies and onions and saute till they have become tender and translucent.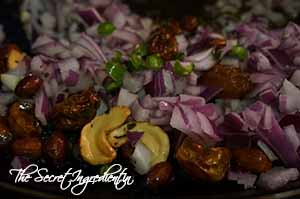 5. Add Salt, turmeric powder and red chili powder and stir well.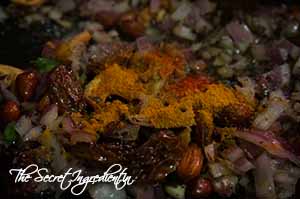 6. Add soaked beaten rice and mix well to coat all spices.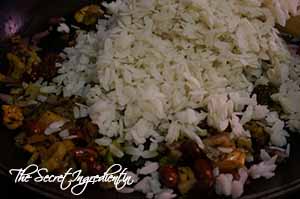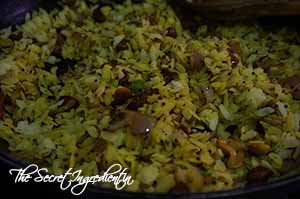 7. Transfer to a serving plate and garnish with freshly chopped raw onion, chopped coriander leaves, namkeen bhujia and a dash of lemon juice.
You can enjoy other hearty breakfast recipes on The Secret Ingredient: Quick Rava Idli, Mexican Style Casserole Eggs, Wrapped French Toast, Soya Veggie Vermicelli, Rava Pizza Bread ,Italian Frittata, Eggless Walnut Pancake, Apple Cinnamon Pancakes, Buttermilk Blueberry Pancakes.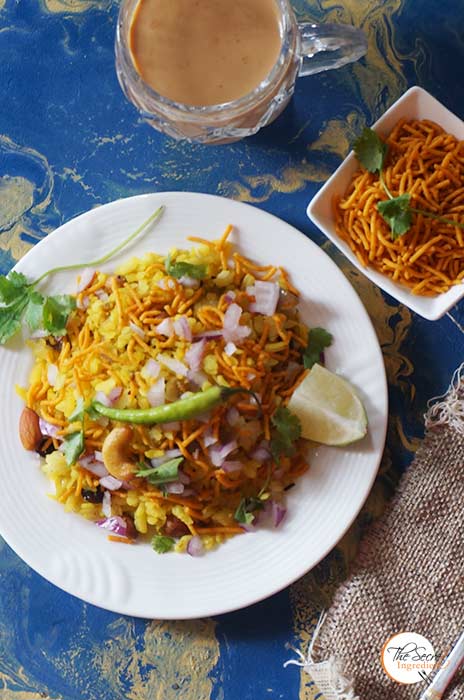 [yumprint-recipe id='7′][whohit]shahipoha[/whohit]