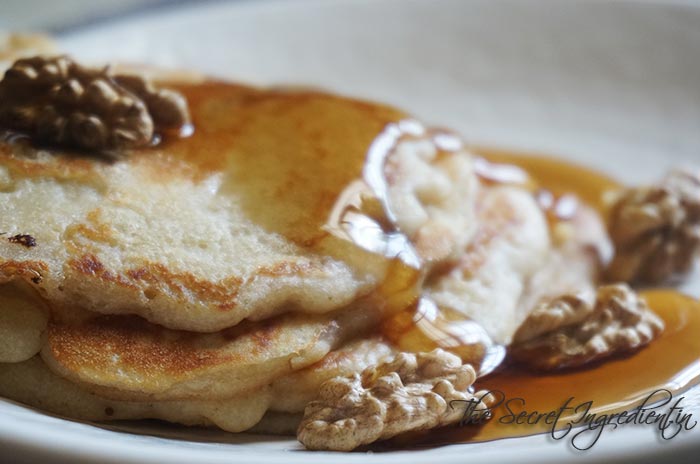 Two days back I posted the recipe of Blueberry Buttermilk Pancakes, they were a big hit and requests started pouring in for me to share recipe for eggless pancakes. The challenge was to come up with a recipe which makes similar soft and fluffy pancakes without the use of Eggs. I gave them a try yesterday and to my surprise they came out as good as pancakes with eggs. My kiddo was hovering over my plate and was asking for more more and more.
The walnuts gave it an extra kick. The flavour of pancakes, walnuts and maple syrup gives it an irresistible taste. If you are making for your little kids and fear they may choke on walnut pieces, you can even grind the walnuts and add them to the batter.
Directions:
1. In a bowl combine all purpose flour and sugar. I used raw brown sugar. You can use simple white sugar if you like.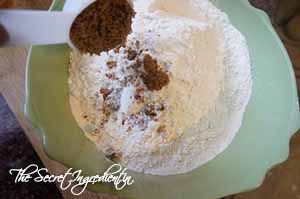 2. Also add to it salt which gives it a slight savory touch.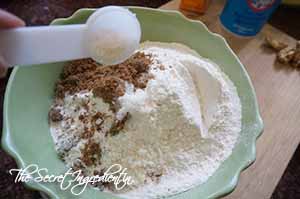 3. Take few spoons of flour mixture and toss walnut pieces in it. Keep aside.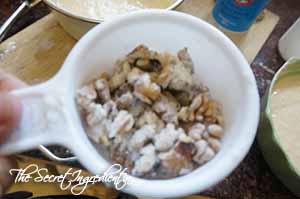 4. Add milk to rest of the dry mixture and also add melted butter. You can substitute butter with vegetable oil. I like the buttery taste.
4. Whisk everything together to form a lump free batter.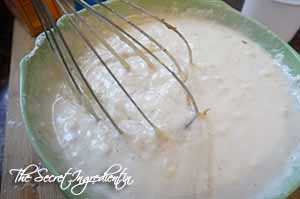 5. Add baking powder to the batter and combine. Let the mixture sit for another 5-7 minutes so that the baking powder starts working. *(Check Notes)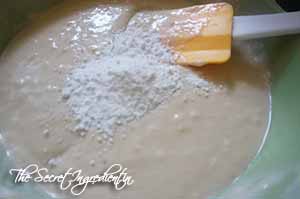 6. Fold in the flour tossed walnuts. Do not over mix.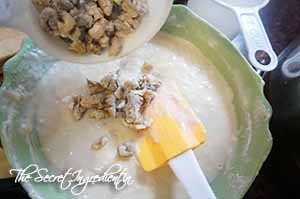 7. Preheat a non stick griddle or flat bottom pan over medium high heat and brush it with butter or you can even spray with cooking oil. I used butter.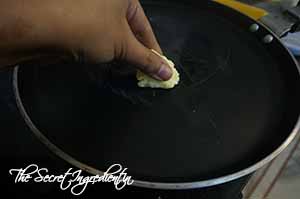 8. Pour about 1/3 cup of batter on the griddle using a ladle or a measuring cup. Do not spread. The consistency of batter should neither be thick nor runny . You can add little extra milk to make the consistency right. If the consistency is perfect the batter will spread evenly and form a perfect pancake circle. Even if they don't, do not worry we eat for taste not for perfect shapes 😛 Mine were also not that perfect but tasted great.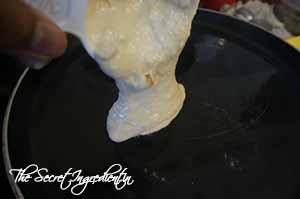 9. After about 2-3 minutes you will spot some bubbles on the top, specially around edges. This is the time to flip it and cook it on the other side.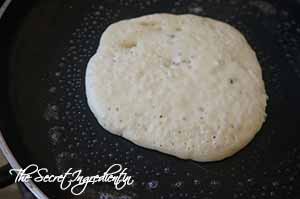 10. Cook the other side also for 2 minutes or till it has acquired golden colour.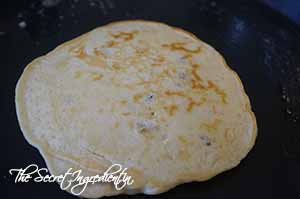 Serve hot with Maple Syrup or Honey or Caramel Sauce or Nutella or Chocolate Syrup. You can top it with additional walnuts if you desire.
Also try Blueberry Buttermilk Pan Cakes. You can even try our other Breakfast recipes like Shahi Poha, Casserole Eggs, Quick Rava Idli, Rava Pizza Bread, Soya Veggie Vermicelli or Wrapped French Toast.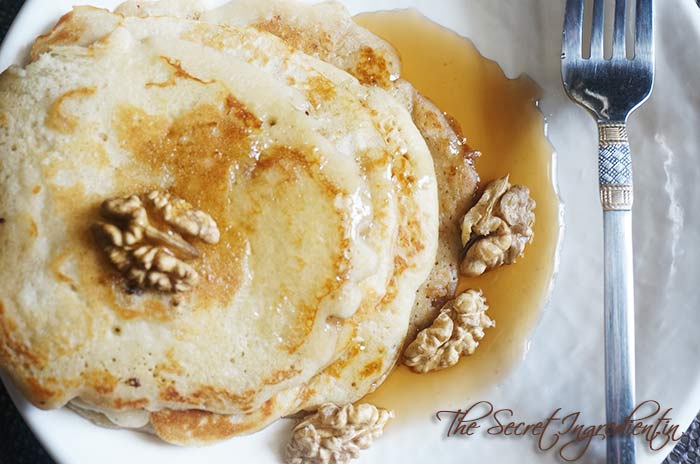 [whohit]EgglessWalnutPanCakes[/whohit]
[yumprint-recipe id='59']