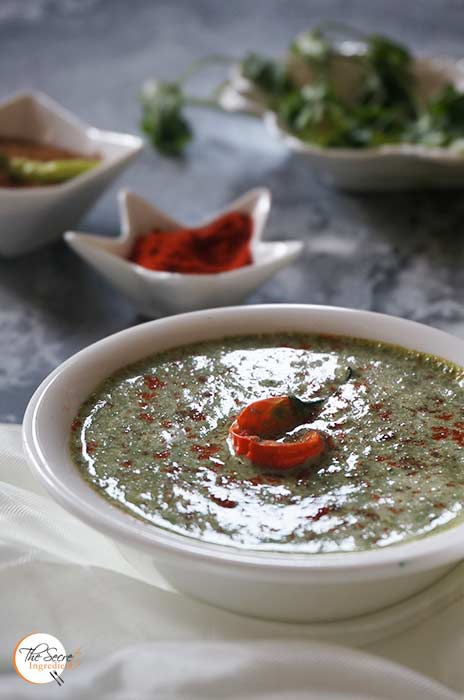 The best part about winters and spring is that you get a lot of green leafy vegetables. They are not only nutritious but also very tasty. I love to indulge in Sarson ka Saag, Palak Paneer, Methi Aloo, Methi Matar Malai every other day. But my favourite is the delicious Bathua Ka Raita. It is a yogurt dip made with a kind of seasonal weed plant known as Bathua or Bathuwa. Its english name is Chenopodium Album. It may be a weed but it is extensively grown as a crop in Northern India.
I had no clue that it was a weed until I moved to Almora. My maid came with a bag of leaves and she said would you mind if I take these home? I asked her what it was and she told me its bathua which she plucked from the wasteland above the house on the hills. I told her to take it on a condition, if she could also fetch for me 🙂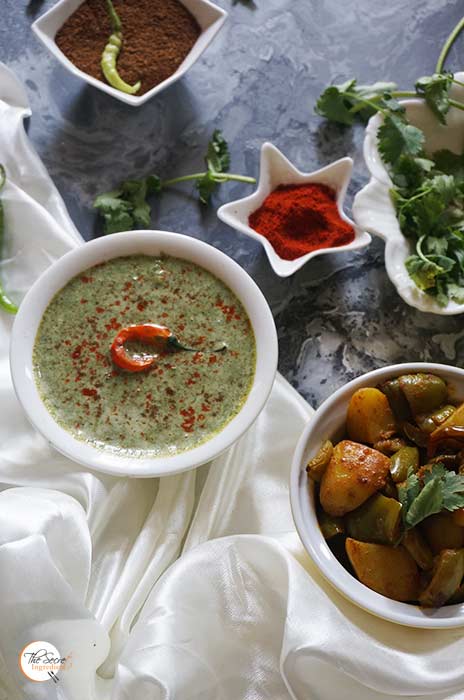 With abundance of bathua around me I can enjoy this raita more than ever before. My husband always avoids yogurt complaining its cold in here. So the other day I decided to make this for myself. To my surprise the bowl was half empty when I decided to pour for myself. He kittenishly said "why you did not tell me before it was going to be so tasty". He finished half of it and was asking for more.
Directions:
1. Separate Bathua leaves from its stem. Also separate the coriander leaves from its stem. Wash both the leaves separately and keep aside.

2. In a pressure pan put washed bathua leaves and 1/4 cup of water.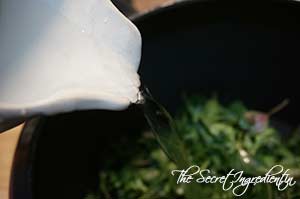 3. Also add salt and put the lid on. Cook for one whistle or 2 minutes after the pressure has reached its peak and switch off the flame. Let it cook in the steam. After the steam has released open the lid. Drain the water using a colander or wire mesh. You can use this nutritious water to knead dough for rotis.
4. Squeeze out extra water using your hands.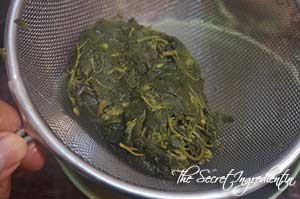 5. Place the squeezed bathua in a blender.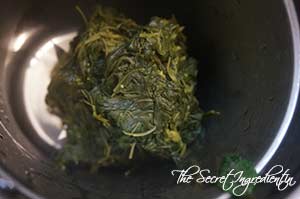 6. Add to it washed coriander leaves, green chilies. red chili powder and salt.
7. Add on top curd.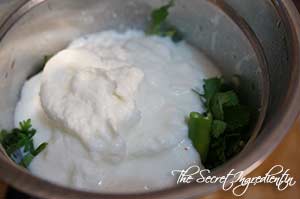 8. Also add ground ginger powder or sonth and roasted ground cumin powder. Pulse this together for two seconds or until the green colour appears.
9. Transfer it to a serving bowl. Sprinkle more roasted ground cumin powder and red chili powder. Serve as a side dish with anything you please.
Other Raita or yogurt based dishes you can try are : Purslane Yogurt Dip, Aloo Anaar ka Raita, Baigan ka Raita.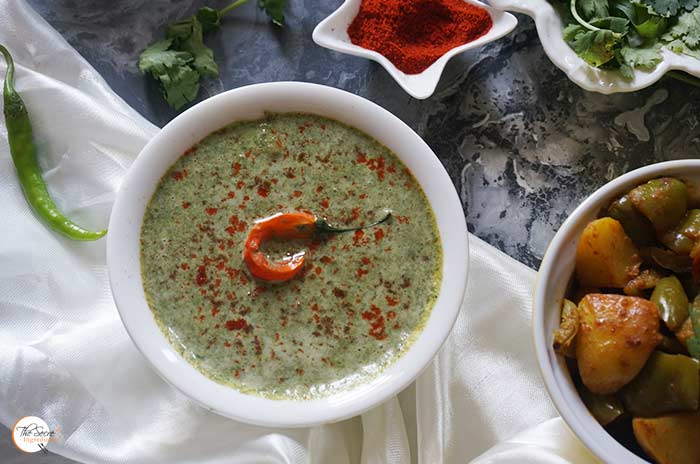 [whohit]BathuaKaRaita[/whohit]
[yumprint-recipe id='112′]