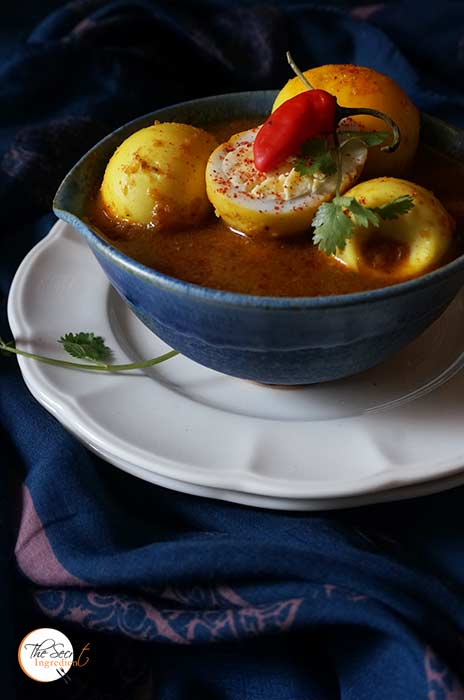 Egg Curry defies the rule that eggs are only for breakfast. When boiled eggs are tossed in aromatic spiced curry it makes an incredible lunch or dinner option. All this while I was making egg curry without following any particular way.. simply make curry and throw in boiled eggs. I would sometimes cut eggs into half.. the yolk would mix with the curry and if I let the eggs be just like that they seemed bland. They were good but not extra ordinary. I knew there has to be a better way at making this curry amazing.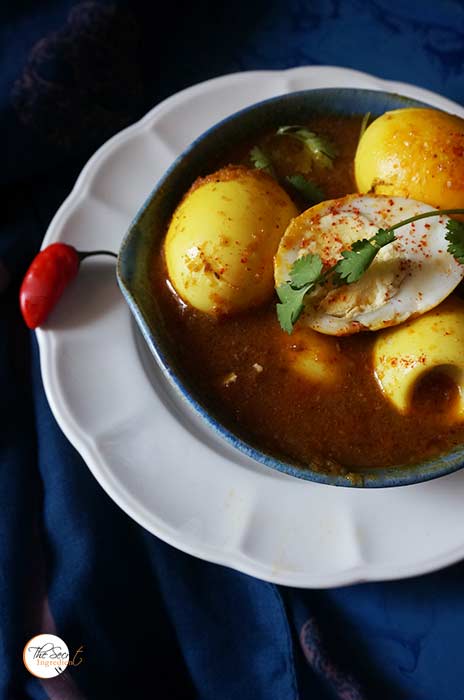 And as I was on the quest of finding a perfect recipe I spoke to a friend who guided me and asked to try a particular recipe of her's. Ohhh Lord! the egg curry was beyond perfection. Apart from the method I followed the most scintillating part of the recipe was the curry. I used Eastern Egg Curry Masala which defined the gravy and made it finger licking.
Directions:
1. Boil eggs and peel their skin off. Make a plus intersection on the tip of the egg using a sharp knife. The cut should be gentle and should only open the top. Keep aside.
2. In a pan add cumin and cloves.

3. Also add peppercorns and dried coriander seeds. Toss them on medium low flame for a few minutes till the aroma starts coming. Put the flame off.
4. As the toasted spices cool down transfer them to a dry grinder or coffee grinder and and coarsely grind them. Set aside.
5. In a wok or karahi add Ghee or clarified butter.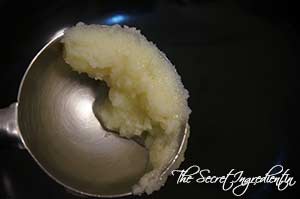 6. Add a pinch of turmeric, salt and asafoetida.
7. Add the boiled eggs to the ghee and toss them gently on a low flame that they are evenly coated with ghee mixture and turn slight golden from all sides. We are basically shallow frying them so that their crust gets a little crunchy.
8. Transfer them to a plate. Look! you have to be careful while tossing I injured an egg 🙁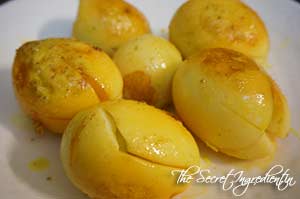 9. In a blender add tomatoes and make a smooth puree. Set aside.
10. Also make a smooth paste of ginger garlic and green chilies. Set aside.
11. In the same wok or karahi add dried red chilies and bay leaf.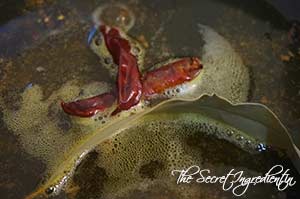 12. Add the roasted coarse ground spice mix we made earlier.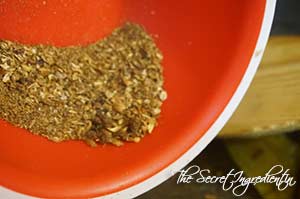 13. Add chopped onions and saute them till they become soft and transparent.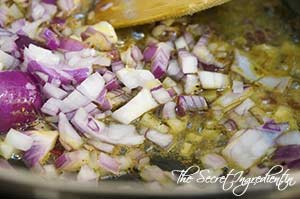 14. Add salt, turmeric and red chili powder.
15. Combine everything and add ginger garlic chili paste. Saute till the raw smell of ginger garlic fades away.
16. Add tomato puree and mix.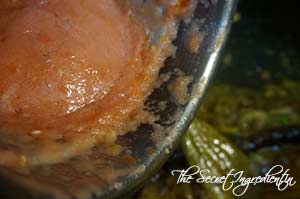 17. Now comes the star of the recipe which is Eastern Egg Curry Masala. Add it to the masala.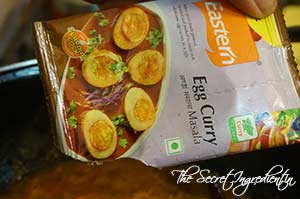 18. Keep sauteing the masala till it has reduced and oil has separated from the gravy.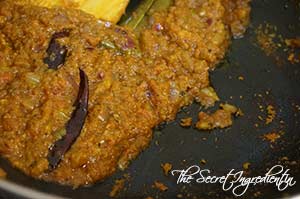 19. Add the eggs and coat them with masala without moving them much. Let them absorb the spice for a minute.
20. At this stage add water.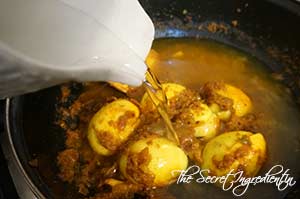 21. Cover with a lid and let it cook and reduce on medium low flame for good seven to ten minutes. Keep checking in between as to how much curry you will like.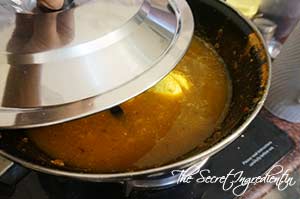 22. My husband likes the gravy thick so it took me around 10 minutes to get this. Garnish with fresh coriander leaves.
23. Serve hot with Roti or even Naan or Kulcha .
You can try other dishes from Indian Cuisine like Dal Makhani, Shahi Paneer, Palak Paneer, Bharwan Karela and Dum Aloo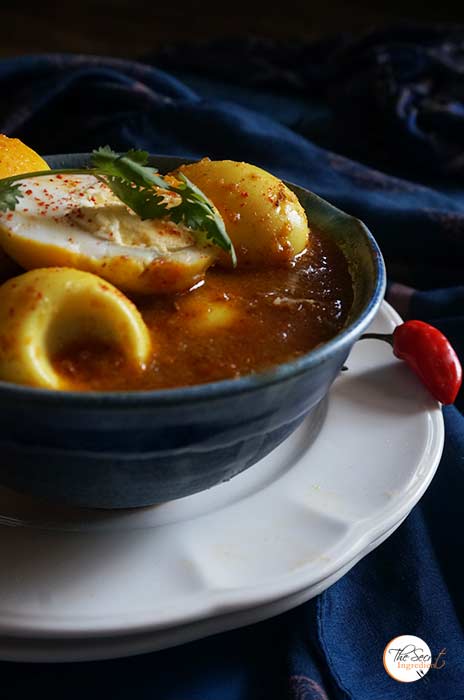 [whohit]EggCurry[/whohit]
[yumprint-recipe id='123′]