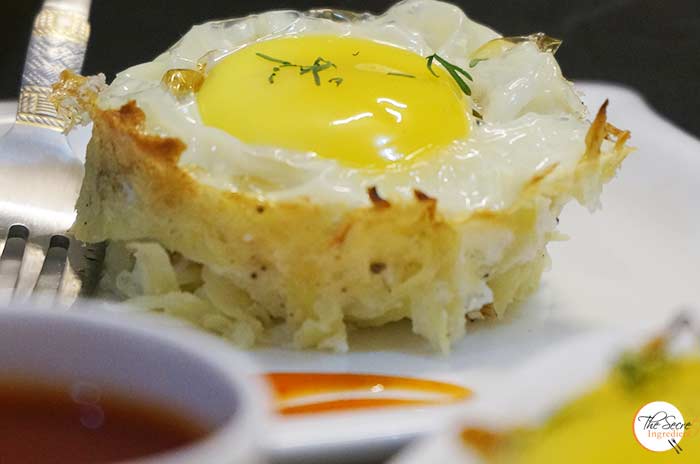 Eggs are the most convenient and loved breakfast all across the globe. In the past I have posted a lot of Egg Breakfast recipes on my blog .In the west these eggs are often accompanied with Hash Browns which are Fried Crispy Potatoes. I am a little uncomfortable with fried stuff so I decided to fuse both of these in one healthy avatar. These Crispy Potato baskets were baked to perfection in my oven, you can also use air frier.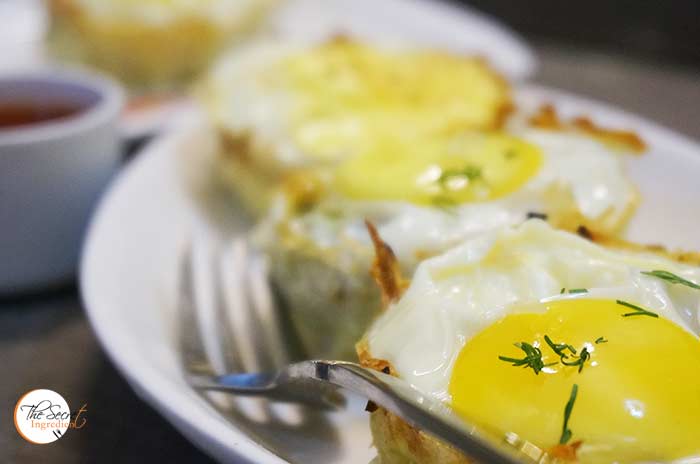 You can top it up with crispy bacon to make it even more naughtier. The feeling of eating a sumptuous breakfast without feeling guilty cannot be expressed in words. I have been eating clean for a while now and the results are beginning to show. I feel more energetic, fresh and younger 😉 If you wanna live a healthy life start with clean healthy eating and regular exercise for 20 minutes a day. There is nothing in this world which can stop you from becoming fit except temptation. 🙂
Directions:
1. Wash and peel potatoes.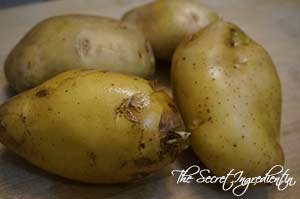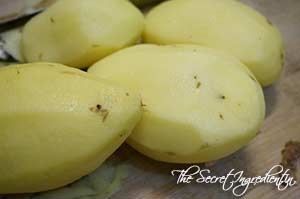 2. Grate them using a grater into thin but long shreds. Put the shredded potatoes in a bowl of cold water so that do do not turn black.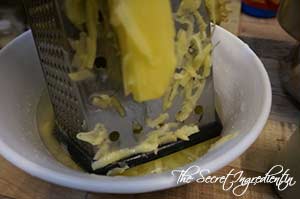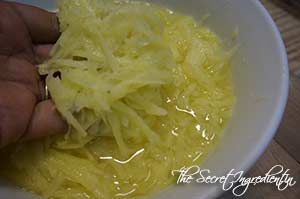 3. Rigrously wash the potatoes under running water for a couple of minutes to remove its starch.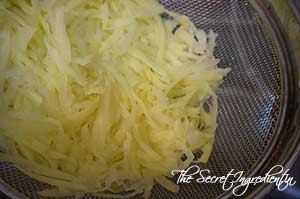 4. Soak out the water and place the potatoes in a bowl. Add an egg, salt and pepper. You can even add shredded. Cheddar Cheese to make it more interesting and delicious. I wanted to keep it low cal so gave cheese a pass. 🙁 Having said that I feel sad.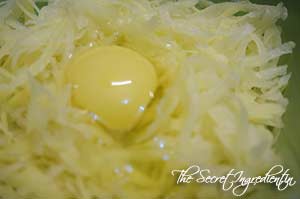 T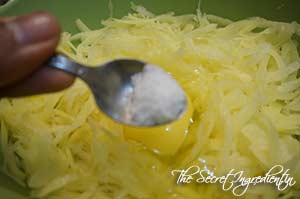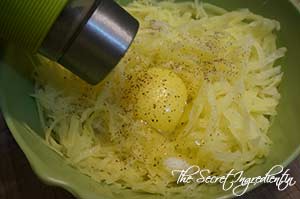 5. Combine everything with a spoon.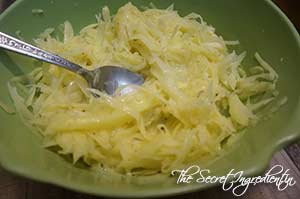 6. Generously grease some bake proof Ramekins with oil*. You can even use non stick muffin tray. Spread a spoonful of potato mix all over the ramekins in one thin layer. Press with your fingers to form a nest. Let the potato strands poke out of the bowl. Do not overfill the ramekins or else as they will not become crisp on baking. Bake them in a preheated oven on 225 degree Celsius (Learn more about Oven Temperatures and Conversions) for about 20 minutes until they have crisped up.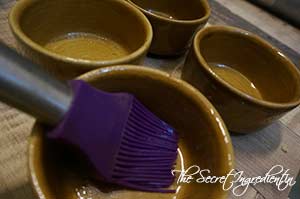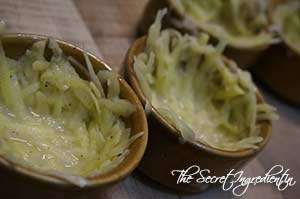 7. In the meanwhile chop some onions and add some oil in a pan. Saute them till they become brown.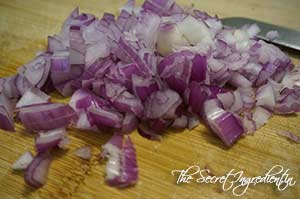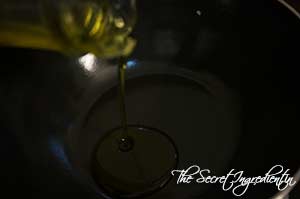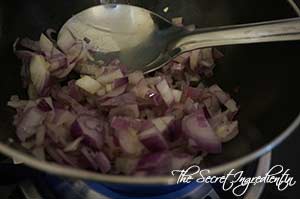 8. Add a spoonful of Sour Cream and Sauteed Onions on top of the baked potatoes.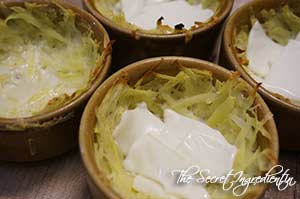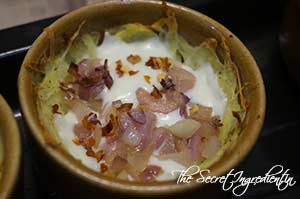 9. Break an egg in each ramekin and season with salt and pepper. Bake it in in preheated oven for 15 minutes till the egg white is set while yelow still runny.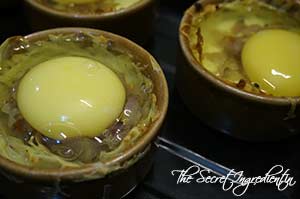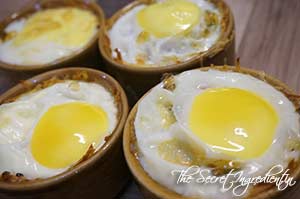 10. Let it sit for 5-7 minutes then run a sharp knife around the ramekin and carefully remove the hash brown basket and serve in a platter. You can pair it with crispy bacon and a hot cup of Coffee.
Other Egg Breakfast you can try: Fried Egg Over Polenta with Homemade Basil Pesto, Italian Frittata with Mushrooms and Spinach, Shakshouka, Wrapped French Toast, Mexican Casserole Eggs.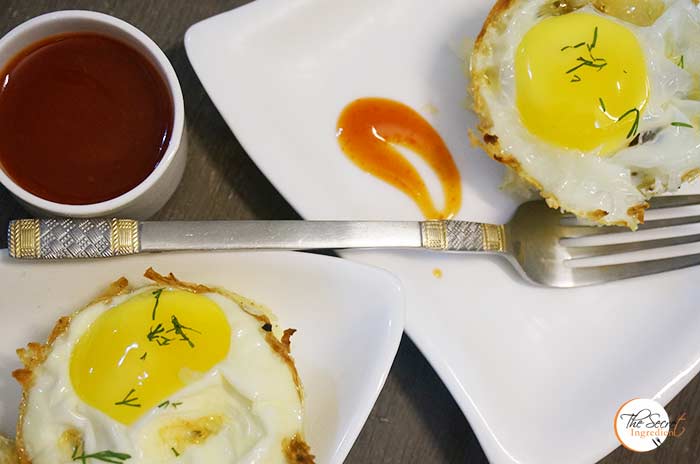 [whohit]HashBrownCupsandegg[/whohit]
[yumprint-recipe id='240′]