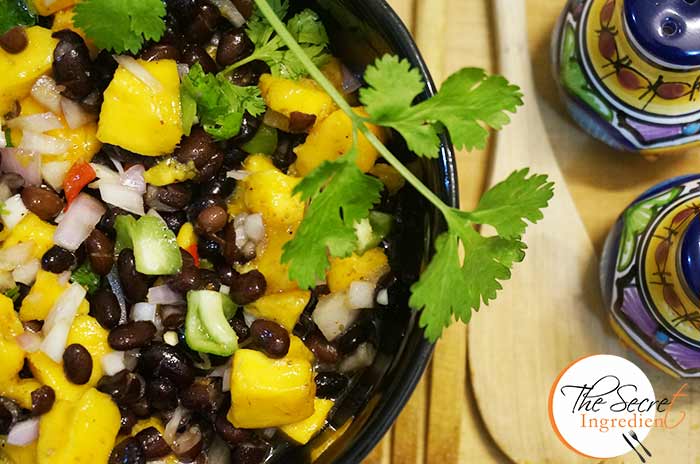 Its been a year and a half I am back from Mexico. In just three years we feel Mexico has become our other home. Its culture, cuisine and people have touched us deeply and made us a part of them. I miss Mexico day in and day out.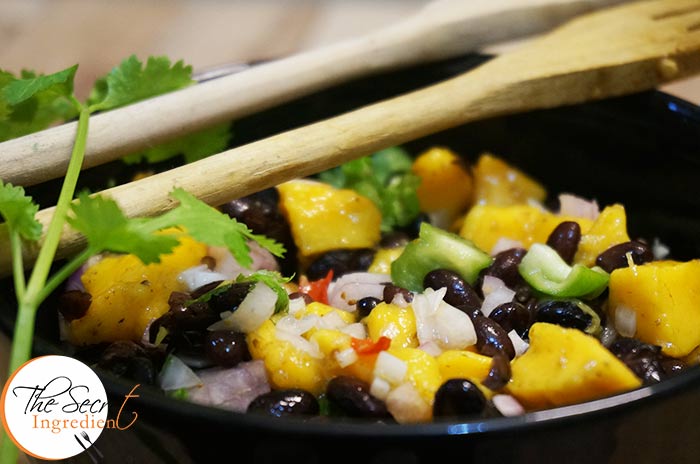 Today I decided to use the black beans I got from Mexico. This salad I have been planning to make for months. Finally I soaked the black beans overnight and boiled them first thing in the morning. With ripe mangoes and diced red onions, this salad was exceptionally delicious and nutritious. Such diverse ingredients blend together to form a melody of flavours. Its truly divine.
Directions:
1. Soak black beans* overnight and boil them in water.
2. I used a pressure pan because it speeds up the cooking process by leaps and bounds. I added epazote** and bay leaf to the beans before boiling.
3. For the Vinaigrette take Apple Cider Vinegar in a bowl.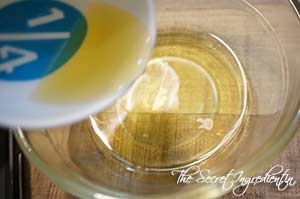 4. Add honey and lemon juice.
5. Also add roasted cumin powder to the vinaigrette and combine.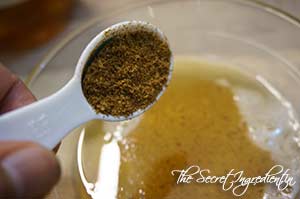 6. Whisk continuously and pour canola oil to the bowl.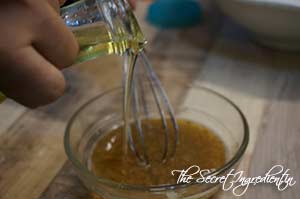 7. In a large mixing bowl add drained boiled black beans and chopped onions.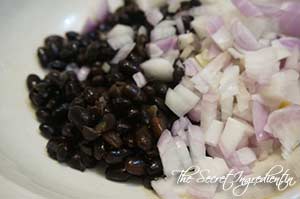 8. Peel and chop some ripe but firm mangoes *** . Also add to the bowl chopped red bell pepper and deseeded jalapeno pepper. I was out of both these. So I replaced with green capsicum and red chilli peppers.
9. Drizzle the vinaigrette on top and mix together.
10. Season it with Salt and black pepper.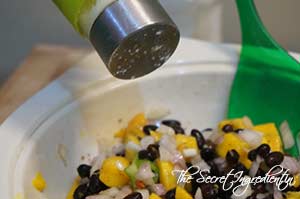 11. Serve fresh as a side dish with grilled chicken or barbecued meat. You can devour it just like that, it makes an amazing healthy snack.
You can also try Mexican Black Bean Soup or Sopa de Frijol.
Other Mango recipes you can try here are : Mango Pudding with Coconut Milk, Raw Mango Sweet and Sour Chutney, Raw Mango Mint Chutney, Instant Raw Mango Pickle South Indian style, Aam Panna.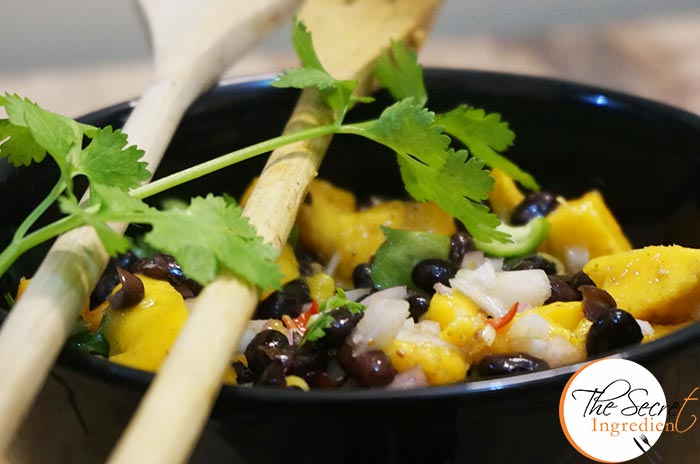 [whohit]BeanMangoSalad[/whohit]
[yumprint-recipe id='150′]