Its been a while that I have fried anything in my wok. I either air fry stuff or bake them to perfection. I guess eliminating fried food from my life has helped me lose weight and I actually feel good about it. Some time back I had posted Baked Paneer and Corn Kebabs, they were immensely loved by you all and also by my family. So the other day I had Broccoli florets and I wasn't in a mood for Cream of Broccoli Soup. I decided to make baked croquettes with Broccoli with an addition on egg and bread crumbs. What I thought would turn out an average dish came out an amazing recipe.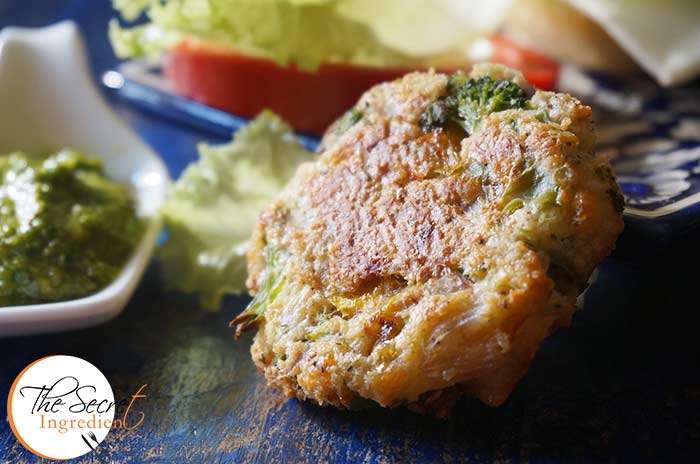 We tugged it under a burger bun and smeared some Parsley Pistachio Pesto over it and enjoyed our lunch in comfort. It was the best broccoli recipe I have ever made. If you have Broccoli Naah! people in your family, surprise them with this amazing dish.
Directions:
1. Take one head Broccoli and cut it into florets. Wash well under running water.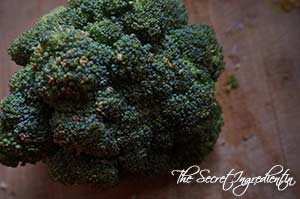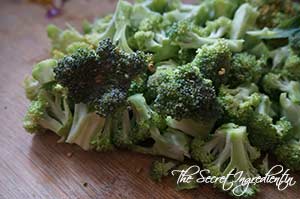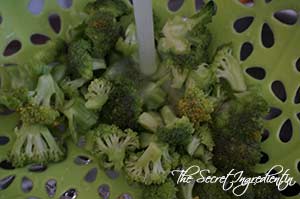 2. In a large pot add some water and bring it to a boil. Add salt to it.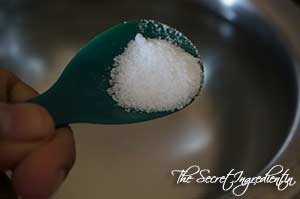 3. In a wire mesh submerge Broccoli florets in water for seven to nine minutes or until they are blanched al dente. Don't let them go mush.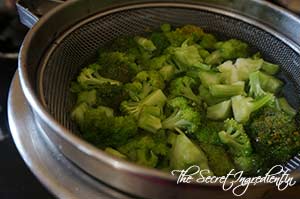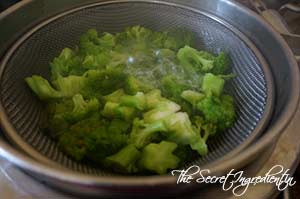 4. Drain the broccoli and place them on a kitchen towel and squeeze out all the water. Give broccoli a coarse chop under the knife and set aside.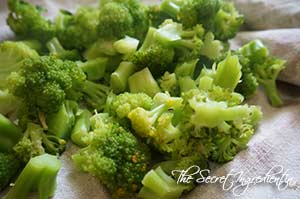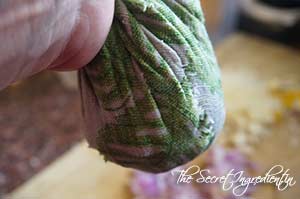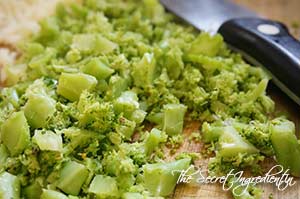 5. Chop Onions and Garlic and set aside.

6. In a pan add little oil and add chopped onions and garlic. Oh I had some chopped red and yellow bell pepper I added them too for colour. But its optional. Saute them until they are slightly cooked.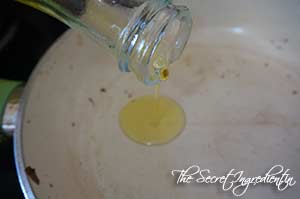 7. In a bowl mix Broccoli, eggs, onions and garlic, grated cheese and breadcrumbs.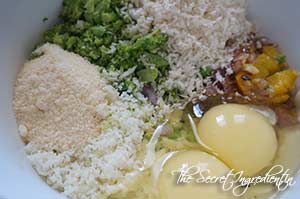 8. Add salt and pepper to the mix and combine.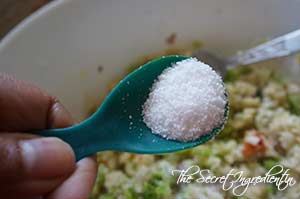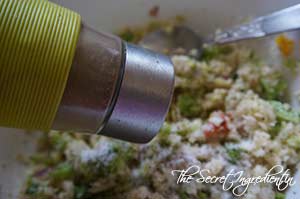 9. Line a tray with Parchment Paper and preheat the oven* to 200 degree Celsius.(Learn more about Oven temperatures and Conversions). Take a little dough in your hands and shape them into patties.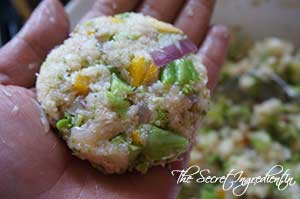 10. Place them on baking sheet and brush them with oil.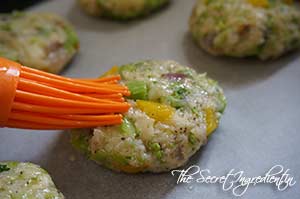 11. Bake in the oven for 15 minutes. Flip and bake for another 15 minutes or until browned and crispy.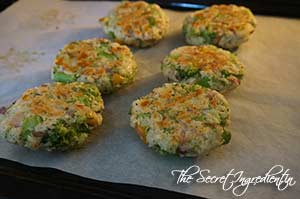 12. Tug them inside a burger bun and top it with Parsley Pistachio Pesto and enjoy hot. You can also line the burger with veggies and cheese.
Other Broccoli dishes you can try are: Healthy Broccoli Pasta, Roasted Broccoli with Garlic and Lemon & Cream of Broccoli Soup with Chives
Other Croquettes and Kebabs you can try here are: Baked Paneer Corn Kababs, Tapioca Croquette, Veg Shami Kabab, Airfried Yogurt & Cottage Cheese Kebabs for Fasting.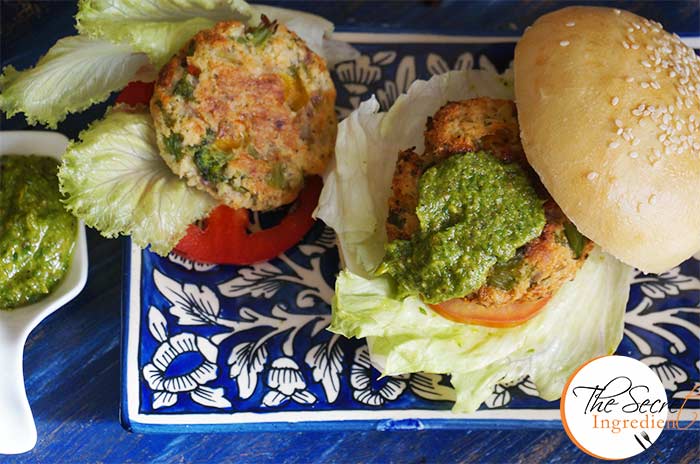 [whohit]BroccoliCroquettes[/whohit]
[yumprint-recipe id='211′]