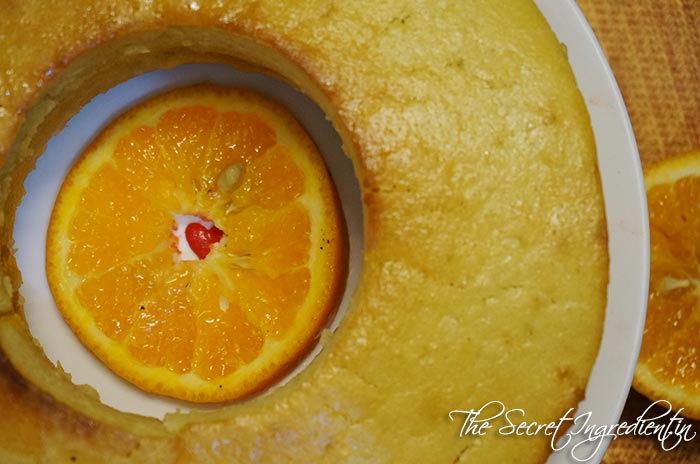 I have never been fond of Orange Flavour specially the artificial flavour in ice lollies, squashes, sweet orange candies. But when I saw the recipe of this cake it enticed me. The recipe said it is made with fresh orange juice and candied orange peels. The idea itself was so inviting that I took a plunge and decided to bake this cake.
To my surprise the cake came out delicious, fluffy and moist in spite of being eggless. The most impressive thing about this cake was the center filling with candied orange peel. It took this cake to the next level of deliciousness. Now you will understand why I chose this special cake for my 100th post on my blog 🙂 🙂
Directions:
1. Make Candied Orange Peels and keep aside. You can follow this recipe. Grease a Bundt pan or any pan of your choice. Do not forget to dust it with flour so that the cake can come out easily after baking. Preheat your oven for 10 minutes on 180 degree Celsius. Learn More about Oven temperatures and Conversions.
2. In a bowl add All purpose flour, salt and baking powder. Combine them together and keep aside.

3. In another bowl add melted butter and sugar, Whisk them together. You can even use an electric whisker,

4. Add Yogurt or curd and keep whisking together till everything is smooth and lump free.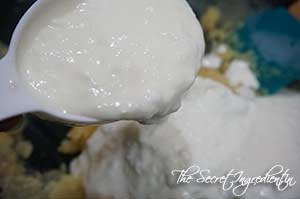 5. Add Vanilla extract and combine.
6. Pour half of wet ingredients in dry ingredients and combine.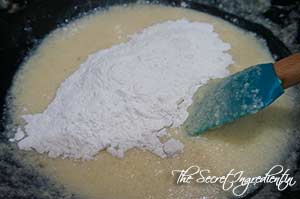 7. Add Orange juice and mix everything. Add rest of the flour mix and combine.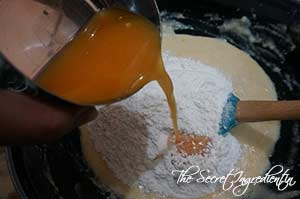 8. Add little milk to make the batter runny. Gently mix until everything is moistened. Do not over mix.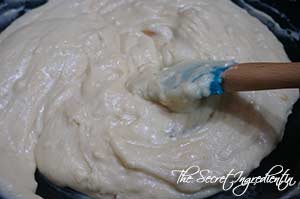 9.Pour half the batter in a greased pan and spread the candied orange peel all over the surface.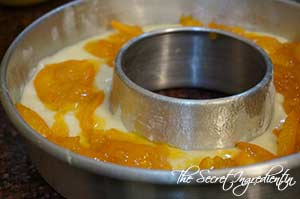 10. Now pour rest of the batter on top of the candied peels.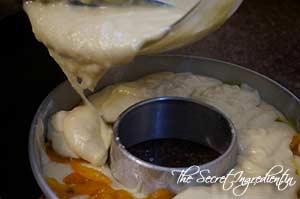 11.Bake in preheated oven on 180 degree Celsius for 40-50 minutes or until the toothpick inserted comes out clean. Let the cake cool down completely before you invert it on a tray. Otherwise the cake will break. Cut into slices and enjoy the delicious, moist orange cake.
You can even try our other cakes and breads like Apple Raisin Streusel Bread, Persimmon Rum Cake, Pumpkin Cake Rolls. You can learn how to make Candied Orange Peel at home.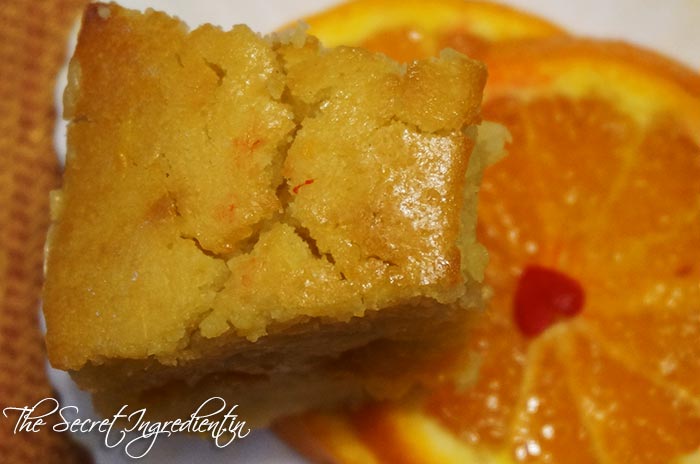 [whohit]OrangeCake[/whohit]
[yumprint-recipe id='102′]