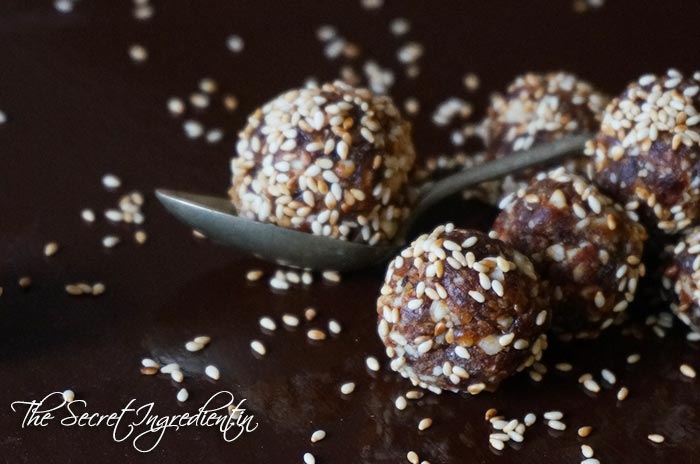 This post is specially for diet conscious people or people who are watching their weight. These dates ball are quick and easy to do with minimal ingredients. When you want to snack on to something guilt free or quench your mid night cravings this is a perfect treat. Store them in air tight jar and these go a long way. They look small but they are very filling, so ensure you make small sized balls.
When I made them last time I never got an opportunity to store them for they were gone by the evening. Yes me and my husband had 6 each ;). A little dieting never hurts anyone 😛
Directions:
1. Remove the seeds from the dates.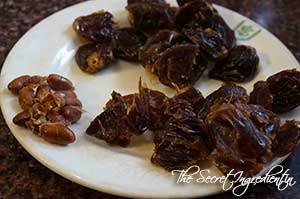 2. Dry roast the almonds and walnuts or pecans in a pan in batches. You can use any nut of your choice. Ensure you keep tossing them for you don't want to burn them. Coarsely grind them in a grinder leaving a few chunky pieces to give texture to the balls.

3. In the same pan add the sesame seeds and toss them to get a slight colour and crunch on them. Roast them on a low medium flame.

4. Add the pitted dates in a coffee grinder or normal grinder and make a sticky paste.

5. In a pan add little butter or ghee or if you are vegan add coconut oil or any neutral oil.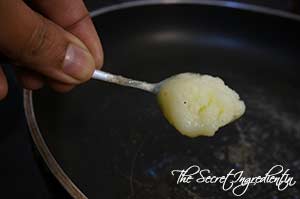 6. Add the dates and cook them in ghee for about 2-3 minutes. The dates will absorb all the butter.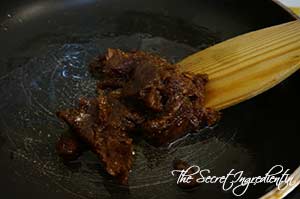 7. Now add the ground chunky nuts and mix them to combine evenly using a spatula. Soon everything will be well combines in one thick paste.

8. Let the mixture cool down a bit. Take a spoon full of it in your palm and make a smooth ball with it.

9. Place all the balls in a plate and one by one roll them in roasted sesame seeds.

10. Store them in an air tight jar and enjoy them whenever you feel like snacking!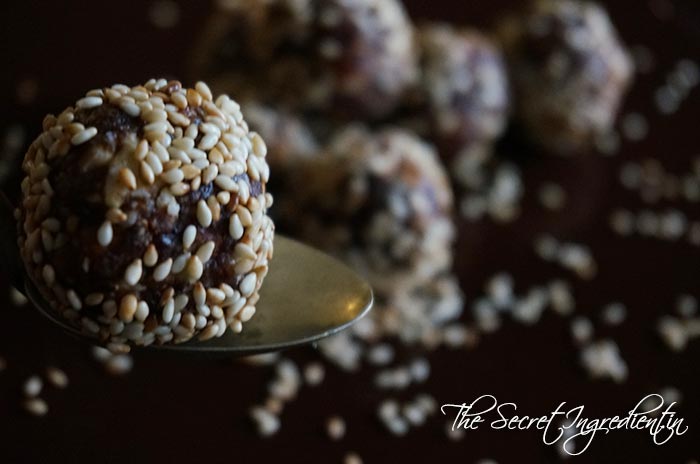 [whohit]DatesLaddoo[/whohit]
[yumprint-recipe id='101′]