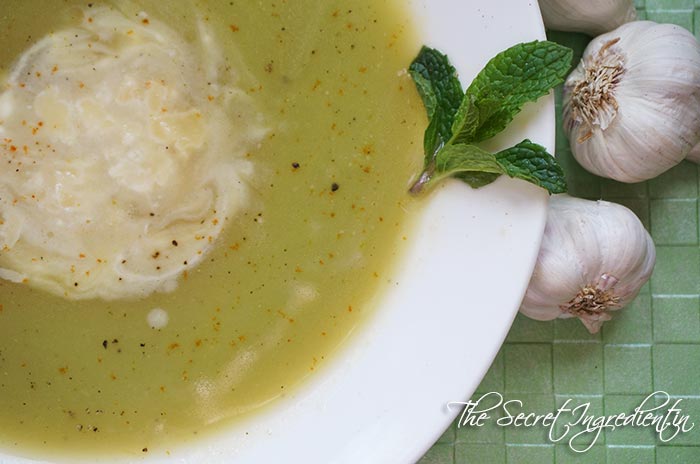 I Live in a small town in the Himalayas where Summer has still not beckoned us but there are traces of spring here and there. When I saw Zucchini in the Farmer's Market I knew summer isn't that far off. I picked it up and wanted to make something light for my kiddo who like all kids his age is a fussy eater. I made it into a soup and wola!!!! He loved it. That is the greatest joy a mother can feel. Little shreddings of yak cheese gave this humble soup a new meaning. It was flavourfully devoured by my little one his daddy and his mumma 🙂
Directions:
1. Wash zucchini and if the skin is hard peel it off otherwise retain the skin and cut it into cubes. Set aside The soup will be more green with the skin on.


2. Chop Onions and Garlic. Set aside.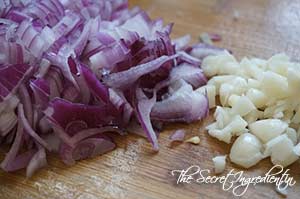 3. In a pressure pan add butter and melt it on a low flame.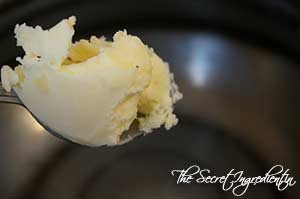 4. Add chopped onions and garlic and saute them till they are soft and tender.



5. Add the cubed zucchini and saute it for a minute.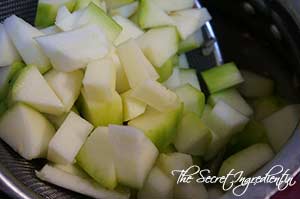 6. Add water with chicken/vegetable bullion or chicken stock.

7. Add salt and ground black pepper.

8. Close the lid and cook for ten minutes till the zucchini is soft.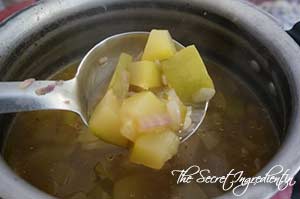 9. Open the lid and puree the soup with a hand blender till soft and creamy.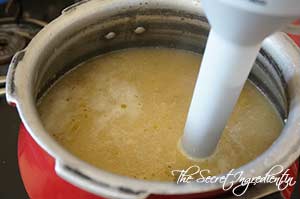 10. Serve hot with a dollop of fresh cream and yak cheese shreddings. You can also have this cold.
You can also try other soups from The Secret Ingredient like Russian Borsch, Mexican Chicken Soup with Rice, Tomato Soup, Mexican Soup of Kidney Beans.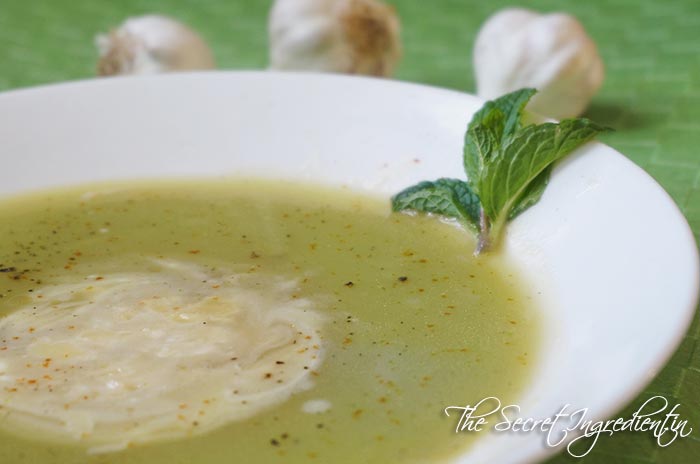 [whohit]ZucchiniSoup[/whohit]
[yumprint-recipe id='105′]