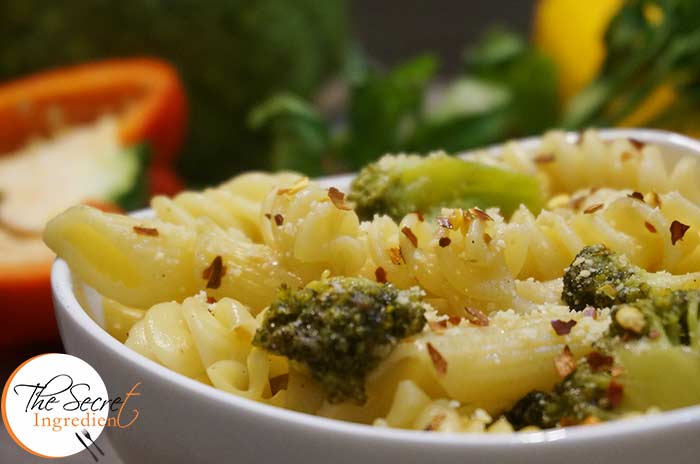 I have mentioned time and again that I am a die hard fan of pasta in all its forms. I don't mind if its cheesy, boozy, creamy or simply loaded with veggies. Pasta holds a sacred place in my heart. As my little up is growing up I have seen similar or more violent streak to devour pasta. This makes the matter serious since we are a complete pasta loving family and I have to come up with more and more pasta recipes. Sigh!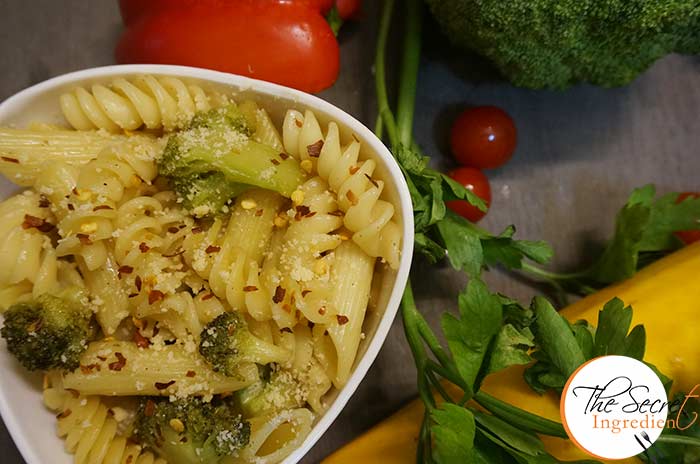 Well lately my husband and me are on a load shedding spree, which means creamy and cheesy pastas have to be kept at bay. 🙁 I decided to make this healthier pasta with Broccoli which uses no cream and very little cheese and that too is purely optional. I have always loved such simple pastas. You can enjoy them without feeling very guilty ;). I had earlier posted Sauteed Red Bell Pepper & Olive Pasta which was also without cream and cheese.
Directions:
1. Cut the broccoli into florets and wash them under running water to make it dirt free. Boil pasta as per packet instructions. You can choose any shape you like. Learn how to boil pasta perfectly.
2. Drain water and keep the florets aside. Also finely chop some garlic or you can even mince it.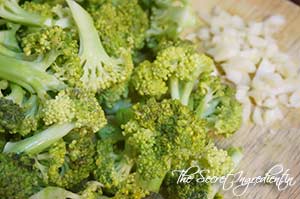 3. In a pan add some olive oil.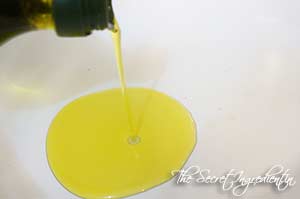 4. Add chopped garlic and Red chilli Flakes to the oil. Let the oil get infused with garlic and red chili flakes while it heats up.
5. Add broccoli florets and give it a toss in the oil.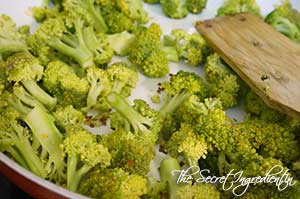 6. Add water and stock bullion. Or you can use vegetable stock only.
7. Season with salt and let it cook covered on low medium heat till broccoli is partially cooked. You will be able to cut the broccoli with a spatula.
8. Add boiled pasta to the broccoli and combine.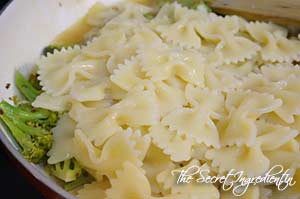 9. Season it with Ground Black pepper.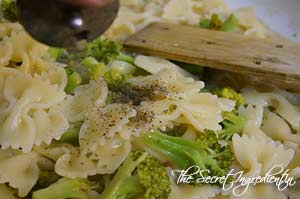 10. Add little butter to make it smoother.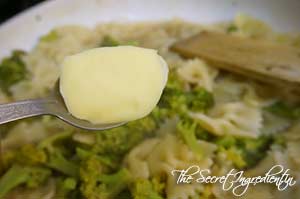 11. Top it up with Parmesan Cheese.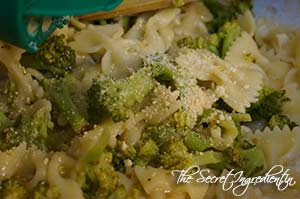 12. Serve it hot with Cheesy Garlic Bread on the side.
Other Pasta recipes you can try here are: Pasta Alla Vodka, Sauteed Red Bell Pepper & Olive Pasta, Avocado Parsley Pasta, Sundried Tomatoes Pasta Salad, Spaghetti Vegetable Pasta , Chicken Lasagna, Mushroom Lasagna in Bechamel Sauce.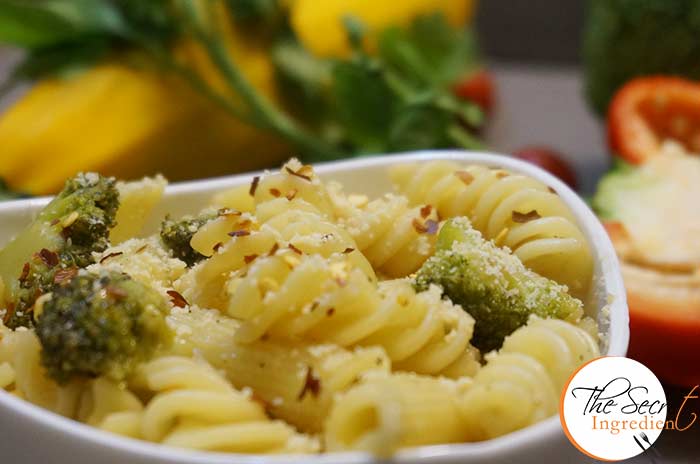 [whohit]BroccoliPasta[/whohit]
[yumprint-recipe id='173′]