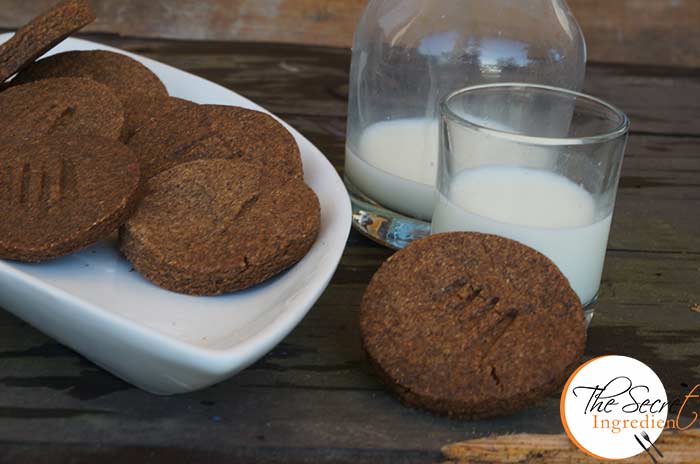 I live in the hills where Ragi or Manduwa is very popular. Kumaoni food has a special place for Mandua ki Roti or Ragi Flour Flat bread. Its considered very nutritional, specially in winters as it has the ability to keep body warm against fierce winters in this belt. I tried making crisp Instant Ragi Dosas with the flour and my family loved it. It has found a permanent place in my household.
Recently, I opened my small bakery by the name The Secret Oven, for homemade breads and other baked items. A local shopkeeper asked me to supply sample for Ragi biscuits. I had never made them before but then it seemed an an appropriate opportunity to give it a try. I made these crisp delicious discs strictly following Padhu's recipe from her blog Padhu's Kitchen.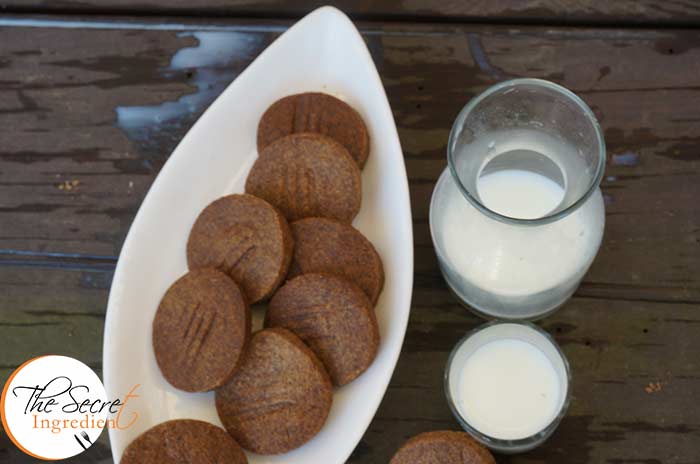 The recipe was foolproof and the biscuits came out so beautiful. Fortunately, my sample was liked and i got a 10 kg Ragi biscuit order 🙂 This would not have been possible without this perfect recipe. The biscuits are healthy and team up very well with a glass of cold milk. My boys (my son and husband) gorge on these. It is difficult to stop them from stealing biscuits from my order.
Directions:
1. Roast Manduwa or Ragi Flour in a pan on a medium low flame. Keep tossing for a few minutes until the aroma of roasted flour fills the air.
2. In a bowl add sifted Whole Wheat Flour and Roasted Ragi Flour.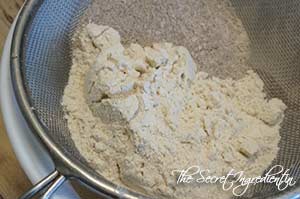 3. Also add sifted Baking Powder to the flour and give it a gently mix.
4. Refrigerate butter for 20 minutes and cut it into cubes. Add these butter cubes to the flour mix.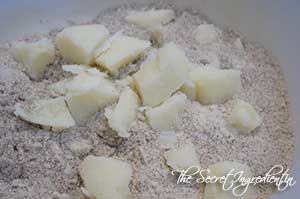 5. Mix the flour with the butter with your finger tips till you get a coarse mixture.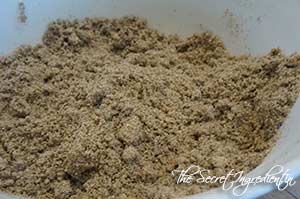 6. Add powdered sugar and mix.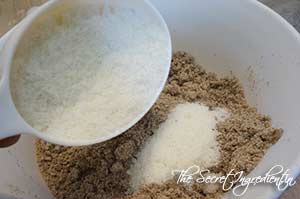 7. Add milk 1 tablespoon at a time and bring the mixture together like a dough. If you add too much liquid or too less liquid it will not hold the shape and will crumble.
8. Cover it with a cling wrap and refrigerate for 15-20 minutes.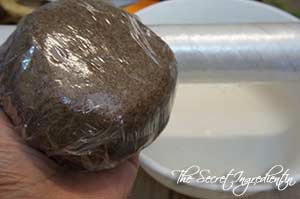 9. Roll the dough on a flat counter using a roller pin. You may dust a little with wheat flour to prevent it from sticking. The rolled dough should not be very thin nor very thick, just right 🙂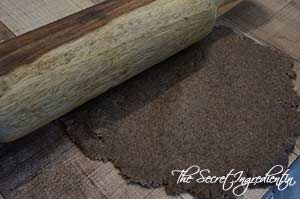 10. Cut it into desired shapes. I am using a circular biscuit cutter, you can use cookie cutters or even lids.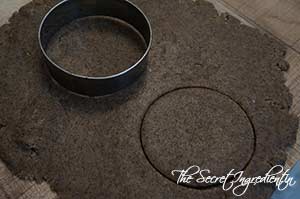 11. Place the biscuits on a greased baking sheet. You can use a sharp knife or spatula to lift it up. You can line the baking sheet with parchment paper. I am using a silicon mat to prevent sticking to the bottom.
12. You can make striped design with a fork and bake it in a preheated oven on 180 degree C (Learn more about Oven temperatures and Conversions) for 15-18 minutes in the middle rack until they acquire a slight brown colour.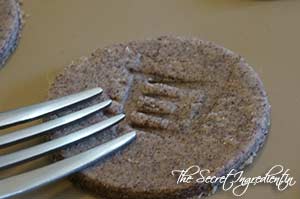 13. The biscuits will still me soft as you remove them from the oven. Let the cool down on a wire rack until they become crisp and delicious! You can enjoy them anytime with or without a glass of cold milk or a fresh cup of hot chai.
Other cookies and biscuits you can try are: Italian Almond Biscotti, Choco Coconut Cookies, White Chocolate Chip Cookies, Chocolate Peanut Butter Cookies.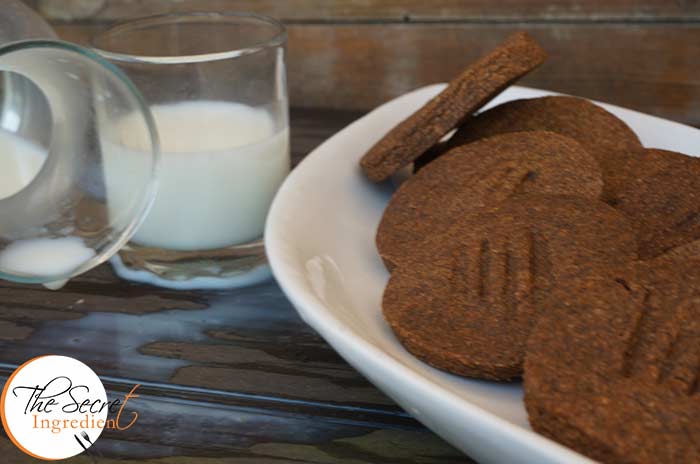 [whohit]RagiBiscuits[/whohit]