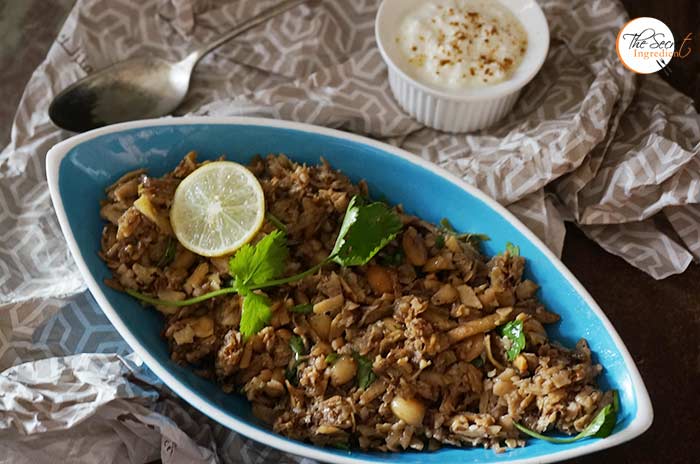 There are a few vegetables which are not commonly used in all households. It might be due to difficulty in making them or purely because of their taste. When I saw elephant foot Yam which is also known as Suran or Jimikand in the farmer's market I asked my mother why we never brought it home. The reason she gave me was that she did not like its taste but that my grandfather was very fond of it. I decided to buy it and experiment it in my kitchen. Sometimes when you make a recipe in your own style disappoints you. What you need is a fresh eye and a new recipe which makes that dish exciting. That is exactly what I did and tried a gujarati recipe which can eaten during navratri fasting.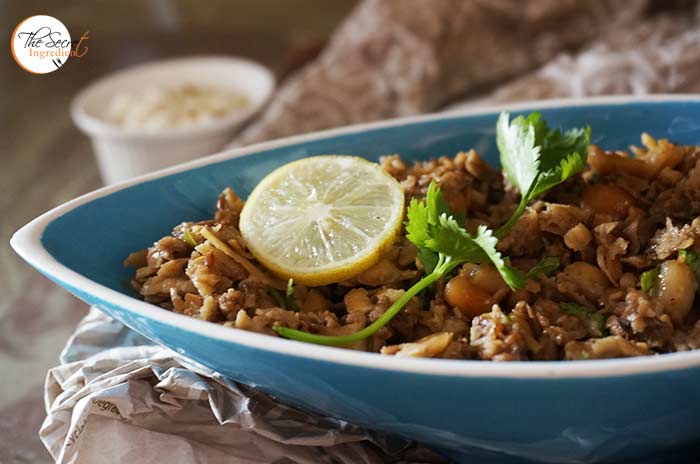 The recipe was quite simple and the results were amazing. The khichdi turned out delicious, filling and I found a new and interesting way to use Jimikand. I will be trying out more suran recipes in the days to come. Lets see if I can make Suran more appetizing and to my taste buds.
Directions:
1. Apply oil in your hands to avoid irritation and itchy feeling on your hands while handling Jimikand. Cut a piece of suran or jimikand and peel its skin.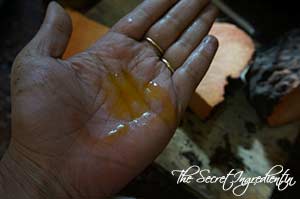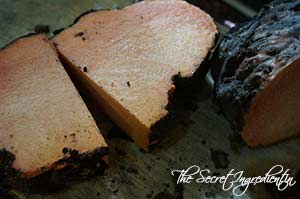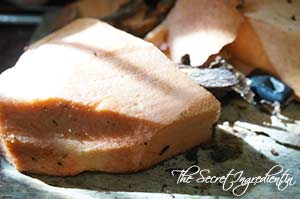 2. Grate the yam and soak the grated pieces in a bowl of water till we use it for cooking. This will prevent it from getting black.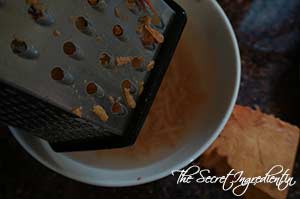 3. In a wok add some oil and when the oil is hot enough add cumin seeds and sesame seeds and wait for them to crackle for a few seconds.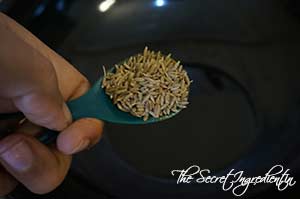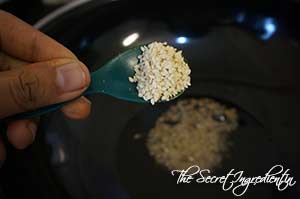 4. Add chopped green chillies and pounded peanuts. toss the peanuts till they have got some colour. Do not burn it.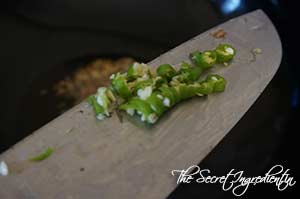 5. Add grated yam and salt. Mix everything and let it cook uncovered for 6-8 minutes.
T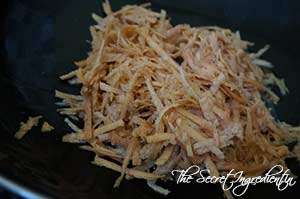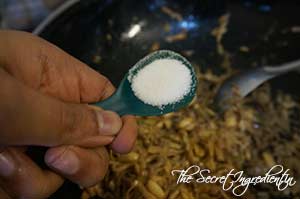 6. Add ground cinnamon and cloves and combine. Since its a gujarati Recipe you may like to add a little sugar to it. I am not fond of it so gave it a pass. Turn the flame off.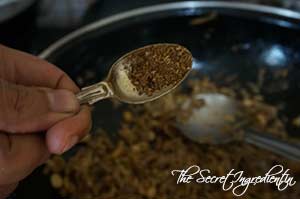 7. Add juice of lemon and mix thoroughly, this will prevent the itchy feeling when you eat it and overall makes the khichdi delicious. Garnish with fresh Coriander Leaves and grated fresh Coconut.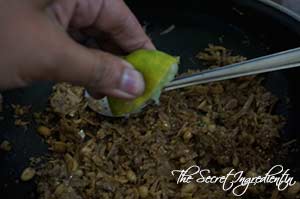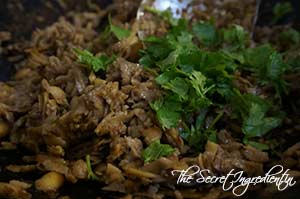 8. Serve hot with fresh plain curd and falahari Dhaniya Chutney. Its the most fulfilling vrat or fast recipe and can be made in no time.
Other recipes for fasting you can try are: Healthy Kachalu Aloo Chat, Tangy Mint Potatoes, Khajoor Til Ke Laddoo, Vrat Wale Dahi-Paneer Kebabs, Swang Ke Chawal Ka Halwa, Swang Ke Chawal Ki Phirni, Tapioca Coconut Milk Pudding with Strawberry Preserve, Paneer Ki Kheer, Sabudana Kheer, Kaddu Ka Halwa, Sabudana Khichdi .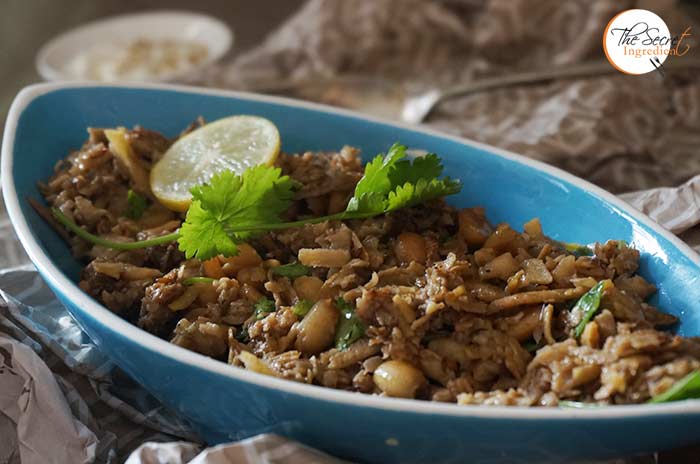 [whohit]Suran Khichdi[/whohit]
[yumprint-recipe id='248′]