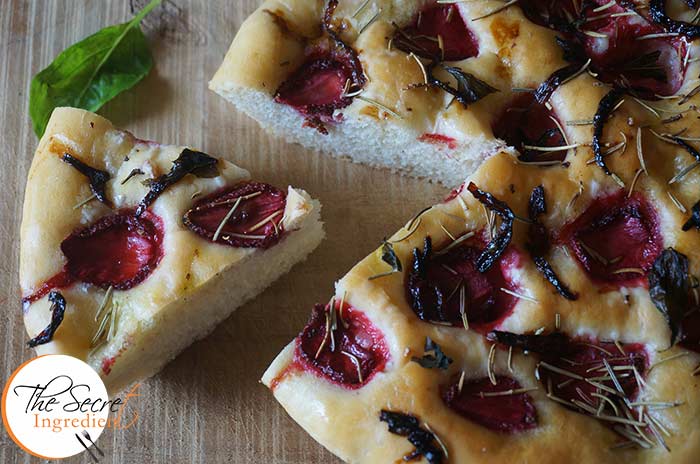 My steal from Delhi were a few boxes of Strawberry, I utilized half of them to make my ultra delicious 3 ingredient Strawberry Jam and a few strawberries for Strawberry Cookies. I was left with handful strawberries so decided to do this Strawberry Topped Focaccia Bread. The topping also had some caramelized onions slowly cooked with Maple syrup and Balsamic Vinegar. I know I know you are drooling. But this is not over yet. It also had rosemary and Fresh Basil for that additional kick.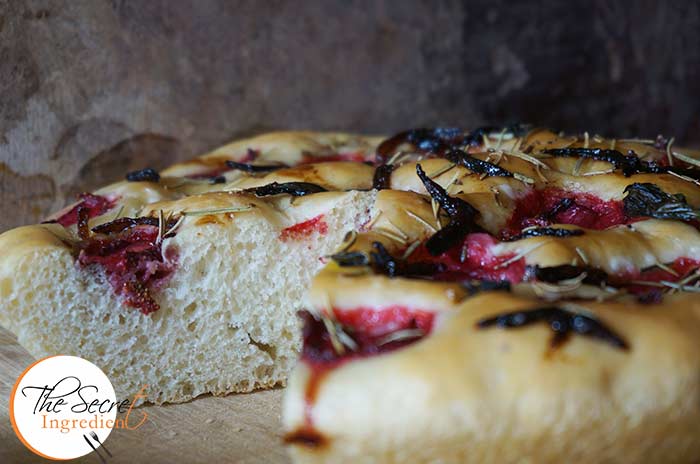 The baking time was the toughest time.. you know the wait was difficult. The entire house was intoxicated with the divine aroma of bread combined with rosemary and basil. When the bread cake out we pounced on it like hunger stricken kids and finished it in no time.
Directions:
1. In a container take some lukewarm water. It should neither be hot nor cold, just hot enough to comfortably put your finger into it . The right temperature of the water is very important for yeast to activate. Put yeast into it.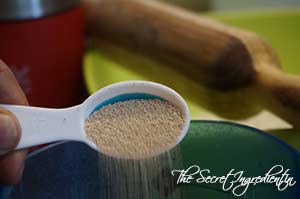 2. Along with yeast add some sugar.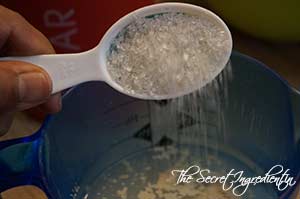 3. Give it a gentle stir with a fork and let the mixture sit and activate for 10 minutes or until you see some bubbles on top and mixture has become frothy and milky.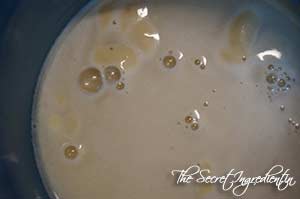 4. Take all purpose flour and Whole wheat Flour in a bowl and add salt and olive oil.
5. Add the proofed yeast to the flour little by little and mix till it comes together.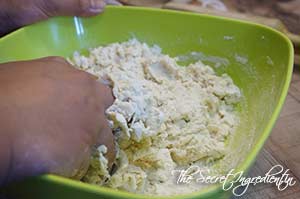 6. Bring the dough to a flat counter or your kitchen platform and knead for good 10 minutes till it becomes soft and supple. Read more about Bread baking techniques in "Basic Steps to Bake a Perfect Bread".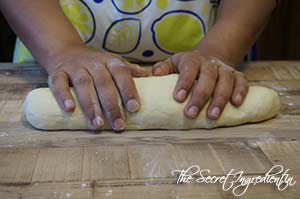 7. Transfer the dough to a greased bowl. And cover with a kitchen towel or cling wrap. Let it sit for an hour or so to double up in size.
8. Punch it down and deflate the dough. Knead for another 5-7 minutes.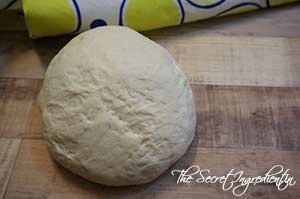 9. Grease a baking tray or pan with some olive oil.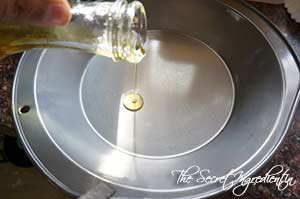 10. Place the dough on the oiled pan and spread it with your finger tips. Make indents with your fingers so that it can trap olive oil.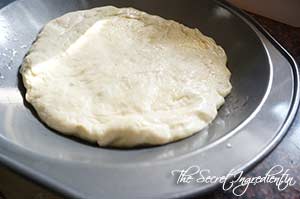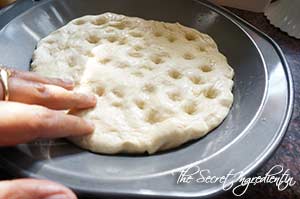 11. Place on top sliced Strawberries and cover it with cling wrap to rise. It should take about 20-30 minutes, depending upon the weather.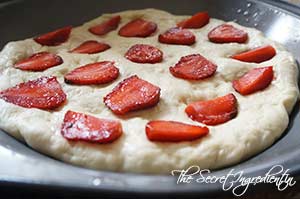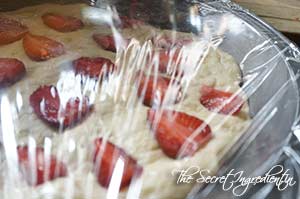 12. When the dough rises, that's how it will look. In the meanwhile Preheat your oven to 180 degree Celsius for 10 minutes. (Learn more about Oven temperatures and Conversions).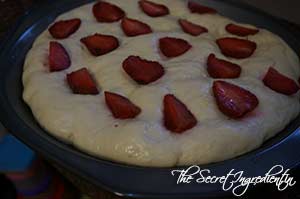 13. Pour more Olive oil on top and also sprinkle some rosemary.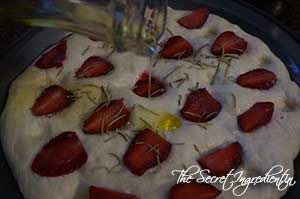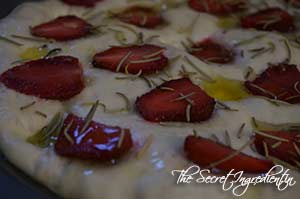 14. In order to caramelize onion add little oil in a pan and add sliced onions.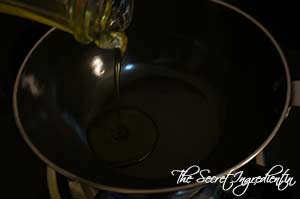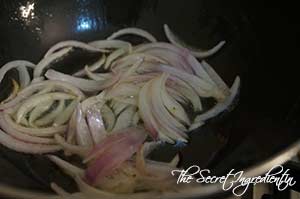 15. Let it caramelize for 15-17 minutes until it turns dark brown in colour. To this add Balsamic Vinegar and Maple Syrup. Keep cooking till the liquid has evaporated.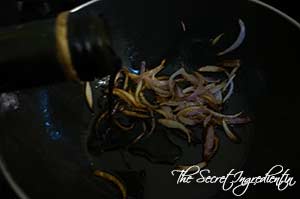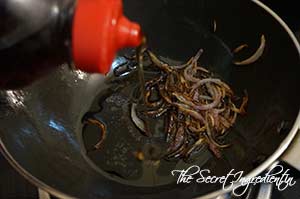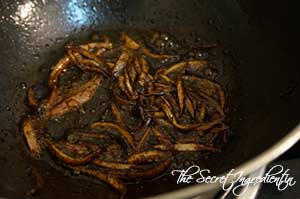 16. Once the caramelized onions have cooled down. Sprinkle them on the bread along with thinly sliced fresh Basil. Also sprinkle some sea salt on this. Bake it in a preheated oven on 180 degree Celsius for 25 minutes or until the top is golden brown in colour.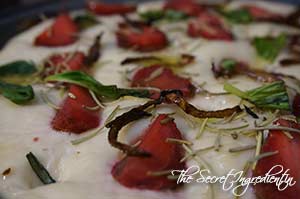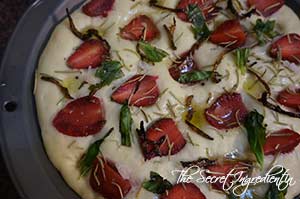 17. Serve hot with more Balsamic Vinegar.
Other Foccacia Bread you can try here are: Garlic Rosemary Focaccia Bread and Focaccia Bread with Fresh Cherries, Rosemary and Sea Salt.
Other bread recipes you can try : Vegetarian homemade Pizza, Russian Bublici, Whole Wheat Sandwich Bread, Chinese Black Sesame Steamed Buns, Cinnamon Raisin Bread, Beetroot Bread with Garlic and Thyme, Honey Oats Bread, Domino's Garlic Breadsticks.
[whohit]StrawberryFocacciaBread[/whohit]
[yumprint-recipe id='202′]