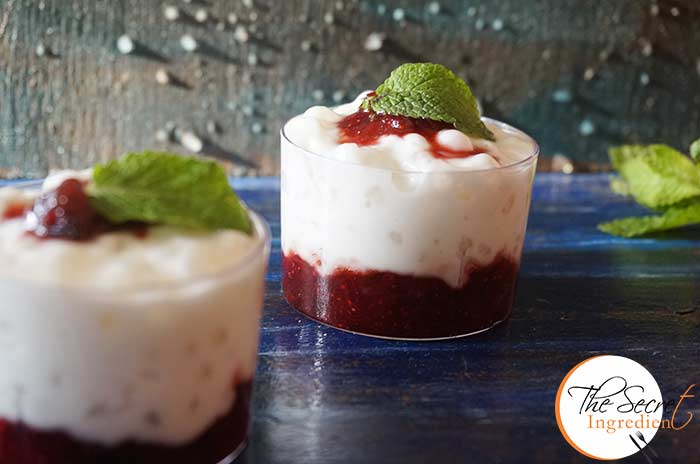 Time for Navratras, the nine days of fasting and feasting. I personally feel I end up hogging more during this week. The variety of food available is simply lip smacking, so eventually you end up eating more. I have earlier posted many recipes made from Sago, both sweet and savoury, like Sabudana Tikki, Sabudana Kheer, Sabudana Khichdi. You can also use tapioca if you don't find Sago.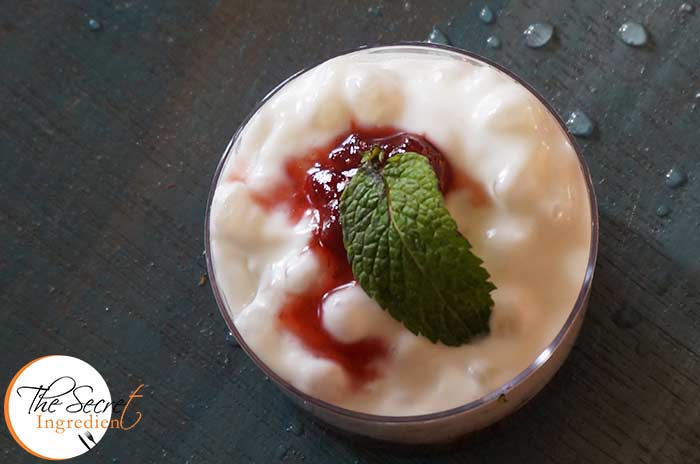 But this time I wanted to try something out of the ordinary. I had plenty of Sabudana lying so I looked for some pudding options. I found a couple of thai recipes of Tapioca with Coconut Milk. Unfortunately that called for addition of eggs which defeats the entire purpose of Navratras. I took the challenge and proceeded to try without eggs. To my food fortune the pudding came out amazing. Never felt it needed eggs. I tried to club it up with my Strawberry Preserve I had made a week back. The combination was simply fabulous. You got to try it to believe me. My husband took three helpings and still he was asking for more. He has all the fun in Navratras without fasting. Hunh!
Directions:
1. Wash and Soak some Sago/ sabudana or Tapioca in water for an hour till the time you see it has swelled up.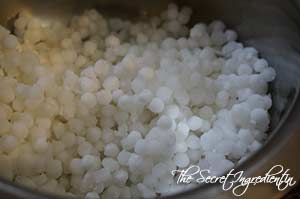 2. In a saucepan add some Coconut Milk. I have used canned you can use fresh home made if you like. Bring it to a simmer. Do not boil for it will split.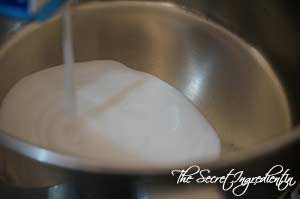 3. Add sago pearls to the coconut milk and continue to cook on low flame.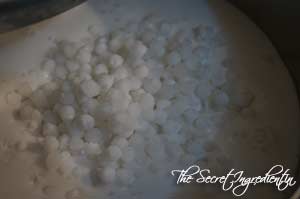 4. Add Vanilla Essence and Sugar. Continue to cook till it has thickened to desired consistency, It will not take long so keep an eye for you don't want the pudding to become like a wallpaper paste and worse stick to the bottom of the pan.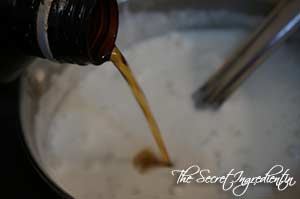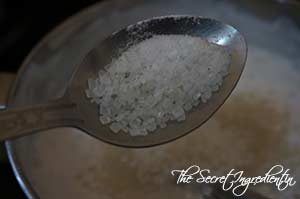 5. Spoon the serving bowl's bottom with the home made Strawberry Preserve , you can use any flavour. I used this because I know it doesn't have any pectine nor anything else which I cant consumer during fasting.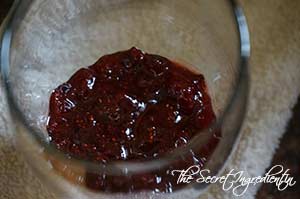 6. Top it up with the pudding. Make sure its not very hot. You can splurge with an additional spoon of preserve on top and garnish with a mint leaf.
Other Tapioca Recipes for Fasting you can try here are: Sabudana Tikki, Sabudana Kheer, Sabudana Khichdi.
If you are looking for other Strawberry Recipes you may try: Strawberry Preserve, Italian Focaccia Bread with Strawberries and Rosemary, Strawberry Cookies.
Other Navratri Recipes which may interest you: Swang ke Chawal ki Khichdi , Khajoor Til Ke Laddoo, Arbi Masala Curry, Gajar Ka Halwa, Makhane Ki Kheer, Rasgulla, Swang Ke Chawal Ka Halwa, Swang Ke Chawal Ki Phirni, Anaar Aloo ka Raita, Palak Dhaniya Chutney, Coriander Chutney without Onion Garlic.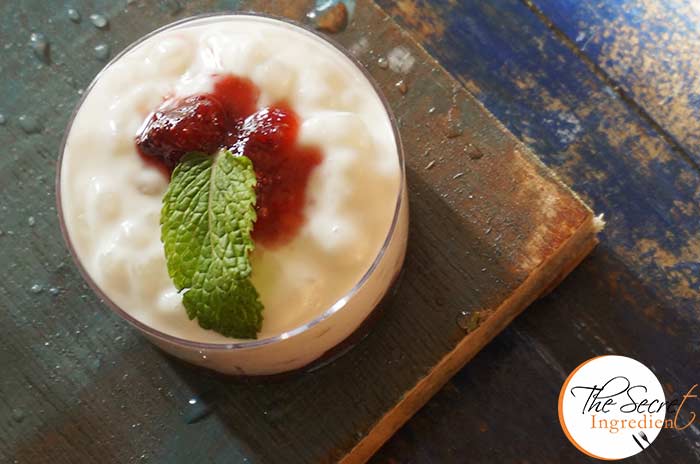 [whohit]TapiocaPuddingwithCoconutMilk[/whohit]
[yumprint-recipe id='203′]