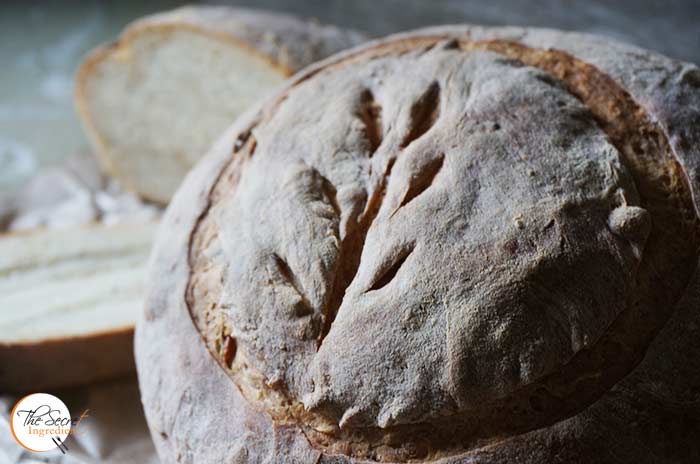 I have spent enough time in doing regular yeast breads. It was high time I started experimenting and coming out of my comfort zone. I mustered the courage to make my own Sourdough starter and guess what after a lot of effort finally my starter is ready and I am soon gonna bake a sourdough bread with it. But in the meanwhile I came across this monthly challenge in my bread baking group. We were asked to make Peter Reinhart's Potato Rosemary Bread. It was to be made with biga. Now many of you must be wondering what is biga? Its a pre ferment technique used in baking breads which imparts it a slight sour taste.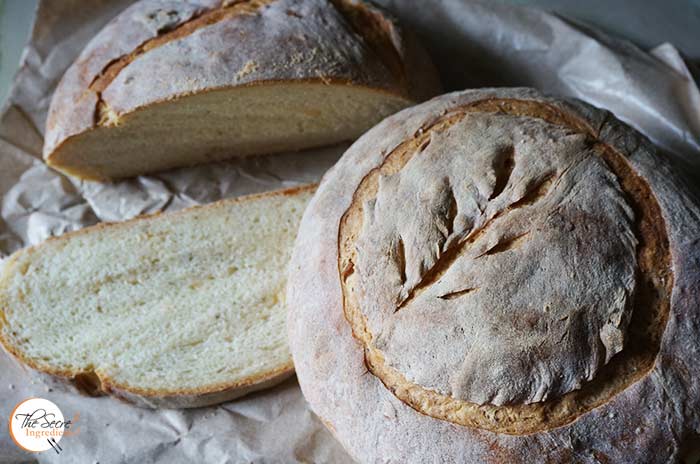 Interestingly, biga techniques were developed after the advent of baker's yeast as bakers in Italy moved away from the use of sourdough and needed to recover some of the flavor that was given up in this move (Ref.Wikipedia). I was intrigued to try this recipe for my favourite Rosemary and Garlic flavours were involved. How can I ever give it a pass. The bread was delightful. It had an amazing texture and taste. Do try this fabulous recipe.
Directions:
1. For biga add All purpose Flour, Instant Yeast and lukewarm water in a bowl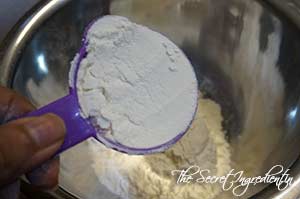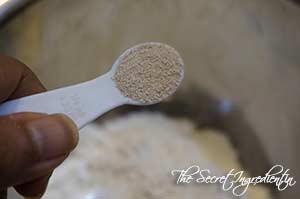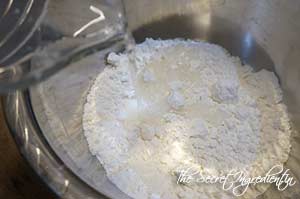 2. Mix everything together and bring it to the counter to knead it into a soft paliable dough. The dough should not be sticky so adjust the water accordingly. Make a ball of dough and place it in a greased bowl. Cover the bowl with cling wrap or lint free towel and let it rise till it doubles up. The weather plays an important role in the time required for proofing it. The hotter the environment the earlier it rises.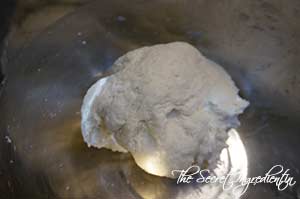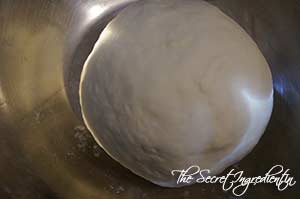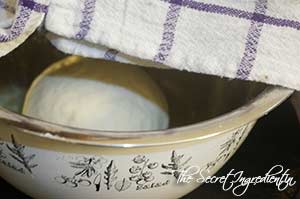 3. After it has risen degas it with your hands and place it back into the same bowl. Cover and put it in the refrigerator overnight for fermentation. You need to use this biga within 3 days or else freeze this to be used later.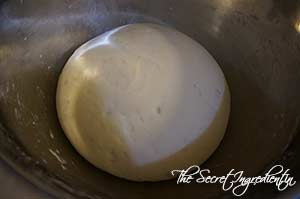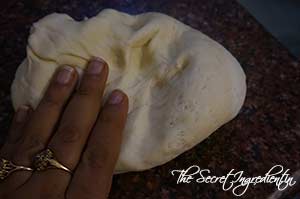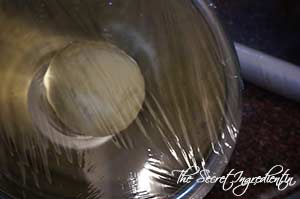 4. Take the biga out of the refrigerator and let it rest for an hour at room temperature before using it. Divide it into small pieces.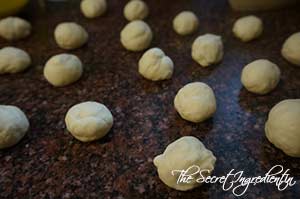 5. In a bowl add All purpose flour, salt and pepper.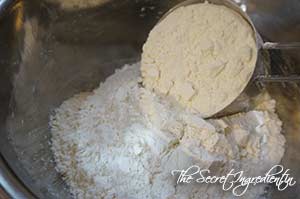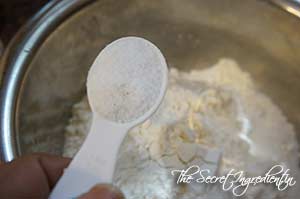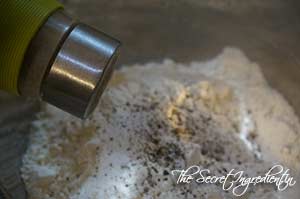 6. Also add instant yeast, rosemary and biga.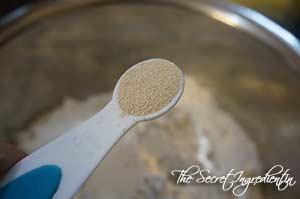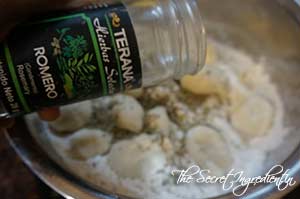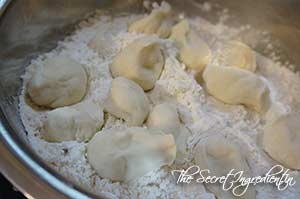 7. Add Olive oil, mashed potato and lukewarm water.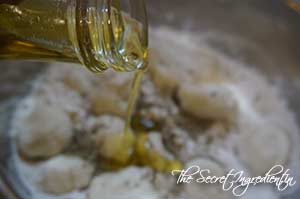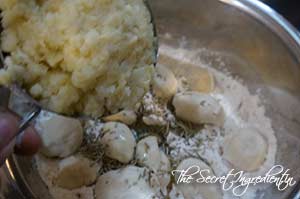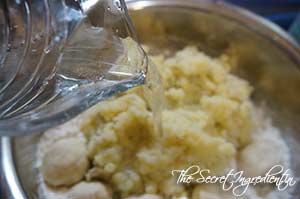 8. Mix together to bring it together. Take it to the counter and knead well for 10 minutes till it becomes soft and paliable.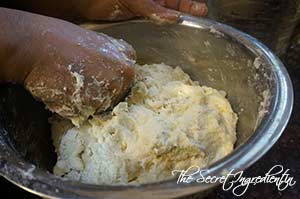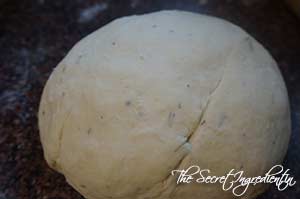 9. In a pan add some oil and saute them chopped garlic till its roasted well. You can even roast it in your oven.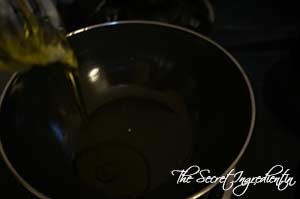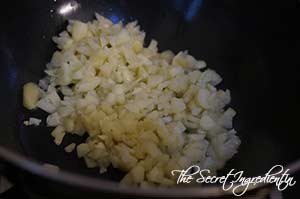 10. Roll the dough and spread the garlic all over and form a ball again. Place it in a greased bowl and cover it. Let it rise till double in size.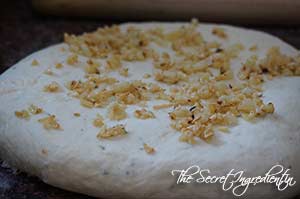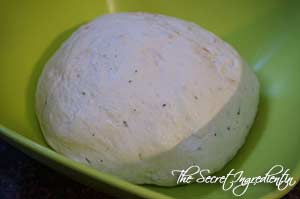 11. Remove it from the bowl and place it on the counter. Divide the dough into two and shape them into boule following the technique by Peter Reinhart. Place them in a basket lined with a kitchen towel and dusted with dry flour.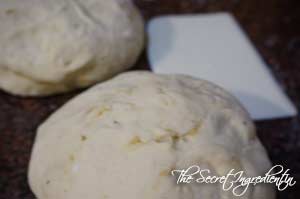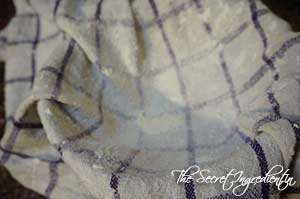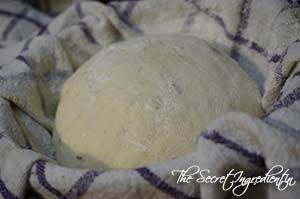 12. Brush it lightly with olive oil and cover loosely with a towel and let it rise to double.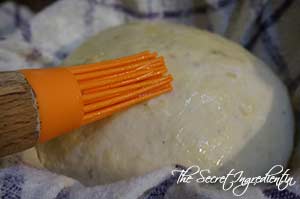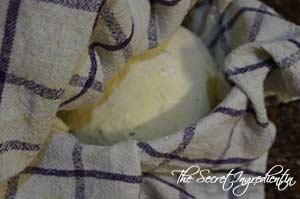 13. Once it has doubled in size. Invert the basket on a baking tray lined with parchment paper. I liked to score it on top. If you wish you can do the same or ignore.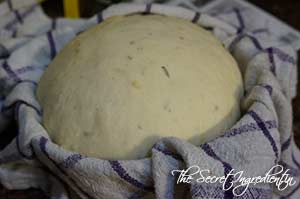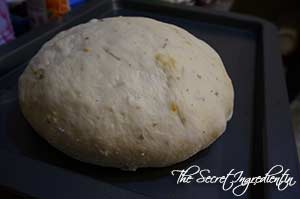 14. Bake it in a preheated oven on 200 degree Celsius for 40 minutes or until done. If the bread looks too soft turn off the oven and let the loaf sit in the warm oven for another 5 to 10 minutes to firm up a bit. Slice it when completely cool.
Other bread recipes you can try : Vegetarian homemade Pizza, Russian Bublici, Whole Wheat Sandwich Bread, Chinese Black Sesame Steamed Buns, Cinnamon Raisin Bread, Beetroot Bread with Garlic and Thyme, Honey Oats Bread, Domino's Garlic Breadsticks, Garlic Rosemary Focaccia Bread and Focaccia Bread with Fresh Cherries, Rosemary and Sea Salt.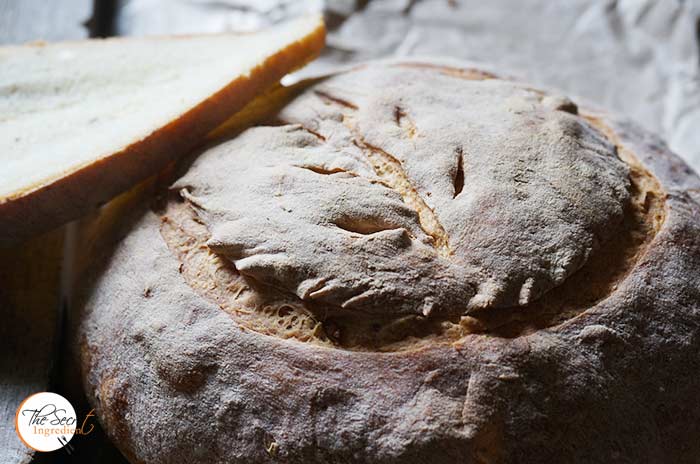 [whohit]BigaPotatoRosemary[/whohit]
[yumprint-recipe id='239′]