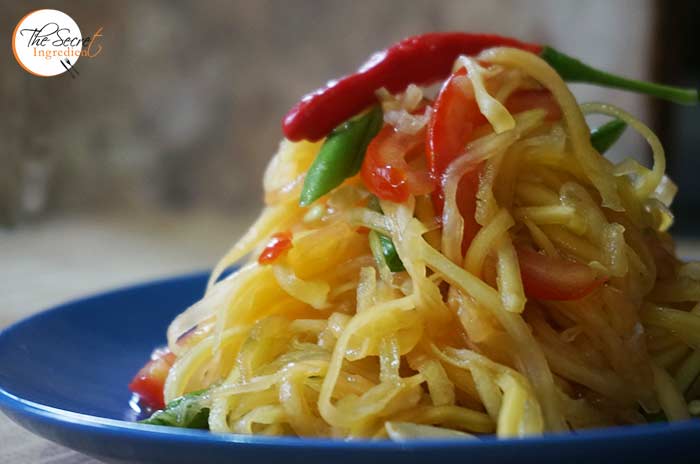 I feel salads are the most interesting way to incorporate healthy ingredients in your day to day meal. Trying out new innovative recipes keeps the excitement level up and you get to eat guilt free dishes. Small changes in dressings can make a very indigenous dish into something exotic. Therefore, same ingredients and different dressings is the key to get new salads everyday.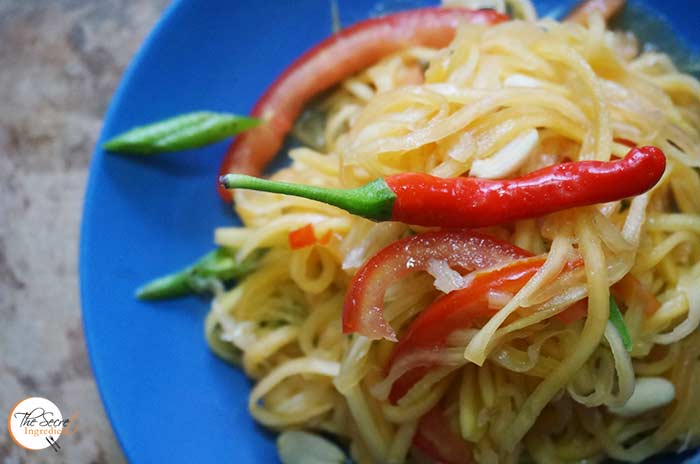 I have been meaning to try this Green Papaya salad for such a long time. Sometimes I get the raw papaya but then it turns yellow by the time I decide to make the salad or sometimes the papaya is not available. But this time it was destined that this beautiful papaya will make this delicious salad. It was the most amazing salad ever.
Directions:
1. Take a raw papaya which is green and very crisp. We are not looking for plumpy papayas here. I got a green one and it was still a little yellow from inside but you must aim for a papaya which is white in colour from inside. Peel off its skin. Cut it into thin sticks or julienne it with a sharp knife. I have used this peeler which makes juliennes for zucchini, papaya, radish and carrots. This is one of my prized handy gadget.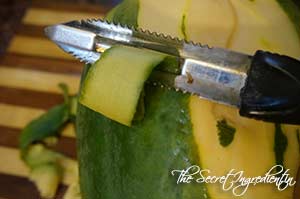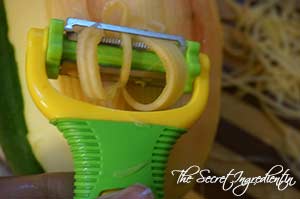 2. Take some fresh beans and trim its ends and then cut them into 1 inch pieces.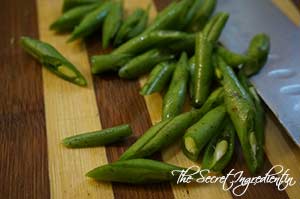 3. Take a red Chilli here I am using Thai red birdseye chilli and chop it finely and place it in a mortar along with clove of garlic. With the help of a pestle crush it and grind it into a paste. If you dont have mortar and pestle you can use a food processor.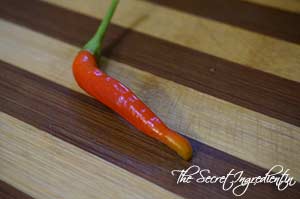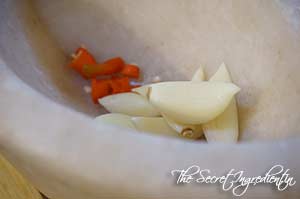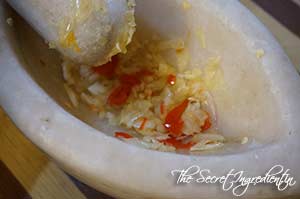 4. Add the chilli garlic paste into a bowl and add some lemon juice to it. Also add fish sauce, if you are a vegetarian or dont like the smell of fish sauce you can replace it with soya sauce. Also add brown sugar or palm sugar to the lemon sauce and mix everything together. You can add dried shrimps at this stage for an authentic flavour but if you are a vegetarian you can give it a pass.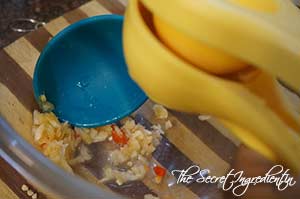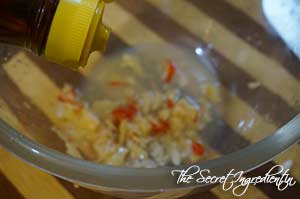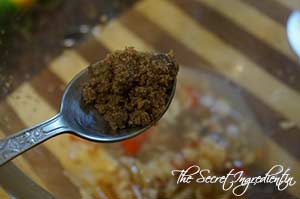 5. Place the chopped beans in the mortar and bruise them slightly with the pestle so that the juices can run out and it can absorb the dressing better. Take tomato and scoop out its pulp using a spoon. Cut the tomato into juliennes or into cubes, as you like.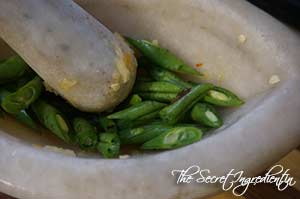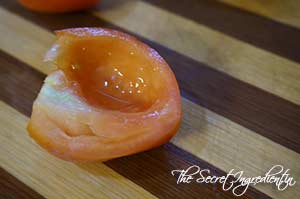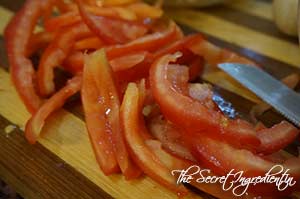 6. Add the papaya juliennes to the dressing bowl along with beans and tomato. Toss everything together and transfer it to a serving bowl.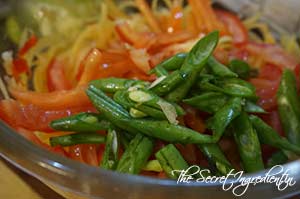 7.Toss on top toasted salted peanuts. If you like you can crush the peanuts I just used them halved. Indulge in the most amazing and healthy salad from Thailand.
Other Thai Recipes you can try: Thai Tapioca Coconut Milk Pudding, Thai Red Curry Paste, Veg Thai Tom Yum Soup.
If you are looking for more salad recipe then you must try: Couscous Salad with Chickpeas in Lemon Olive Oil Vinaigrette, Fresh Mexican Black Bean and Mango Salad, Grilled Chicken Salad, Roasted Bell Pepper & Black Eyed Peas Salad, Sautéed Red Bell Pepper and Olive Pasta Salad, Sundried Tomato Pasta Salad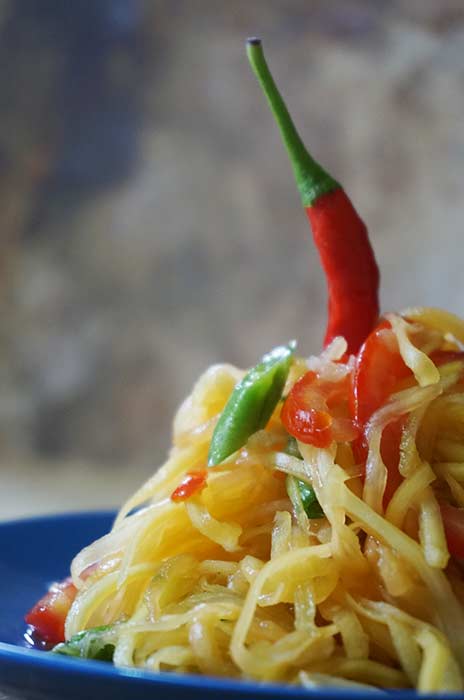 [whohit]GreenPapayaSalad[/whohit]
[yumprint-recipe id='242′]