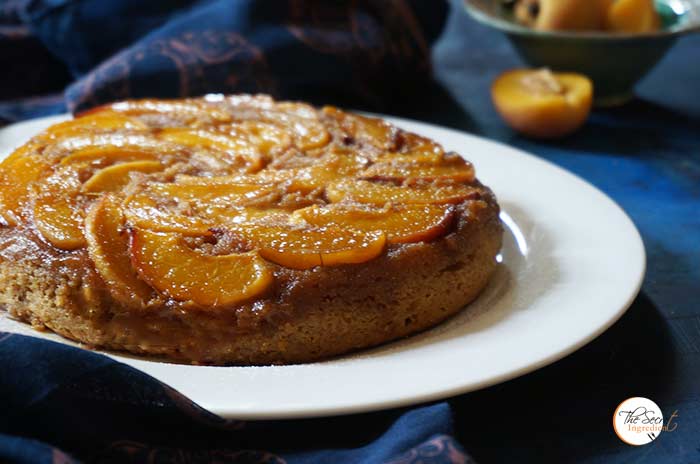 I woke up one morning to find a mail in my mailbox saying that my blog has been listed under top 100 Indian Food Blogs by Feedspot. First I dint take it seriously because the link said I shared the space with Masterchefs like Sanjeev Kapoor and knwon faces like Nishamadhulika and Manjula's Kitchen. But then by evening the word spread to Facebook and my friends started tagging me that my blog name is actually in top 100 Indian Blog list. I was numb for a moment but then I was jumping with joy. I want to thank you my readers , my family and my friends who have encouraged me and supported me in this food journey. What would I do without your love!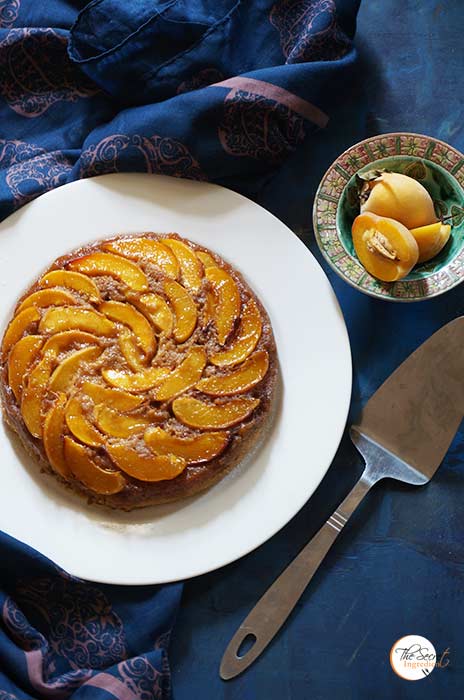 My family wanted a cake to celebrate the occasion and I though of baking this Peach upside down cake. This cake was baked in a cast iron skillet and uses no refined flour or sugar! It was moist and held the peaches so well. The flavour of jaggery gave it that earthy feel. What a healthy way to celebrate the occasion.
Directions:
1. Thoroughly wash ripe peaches and slice them into wedges and discard the stones.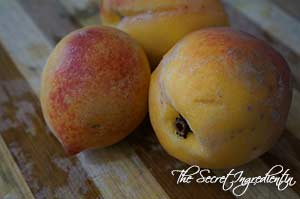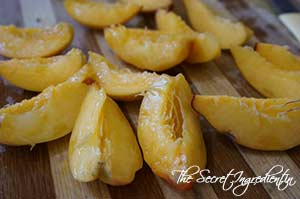 2. Place a 8-9 inches cast iron skillet* on stove and add butter. You can buy a 6 inches Cast iron skillet from our online store The Gourmet Shop . Let the butter melt and spread crumbled jaggery all over the surface. Instead of jaggery you can also add brown sugar. Let the jaggery melt and form a caramel like syrup. Turn the flame off.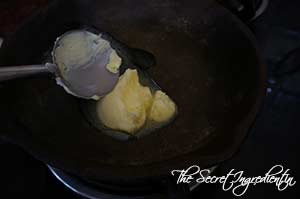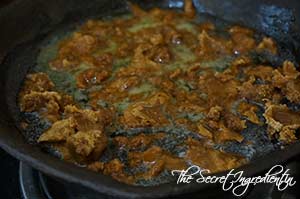 3. Place peach wedges all over the skillet. Set aside. In the meanwhile preheat the oven for 10 minutes on 180 degree Celsius (Learn more about Oven temperatures and conversions)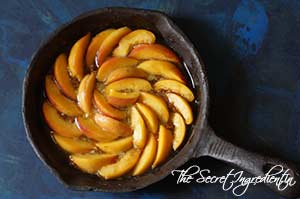 4. In a vessel add milk and Apple Cider Vinegar**.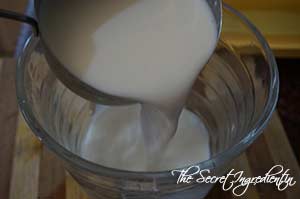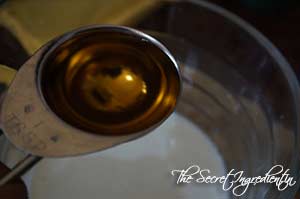 5. Stir to mix and also add oil. Heat the milk oil mix in a microwave for 2 minutes.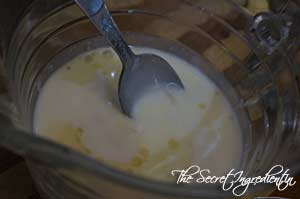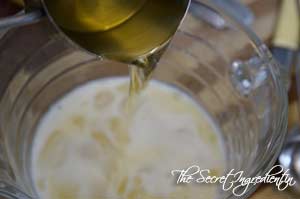 6. Add brown sugar or jaggery powder, salt and vanilla extract.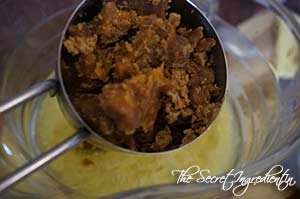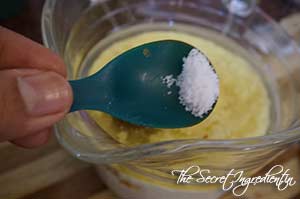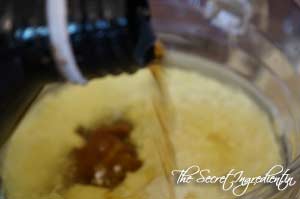 7. Also add cinnamon powder and nutmeg powder to the wet ingredients.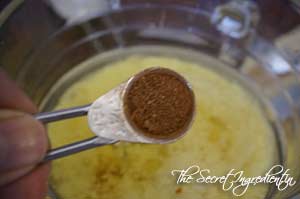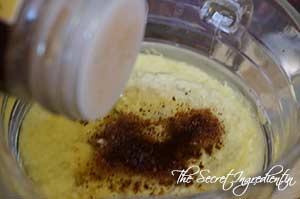 8. Give everything a good mix and set aside.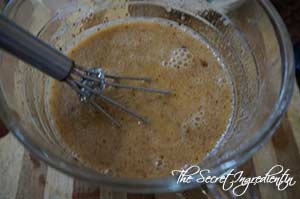 9. In another bowl add whole wheat flour and All purpose flour.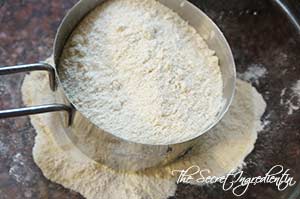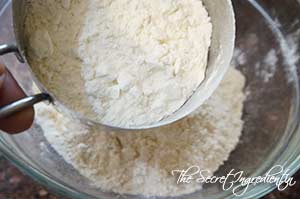 7. Also add baking powder and baking soda. Combine all the dry ingredients.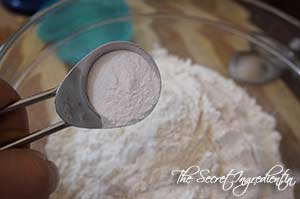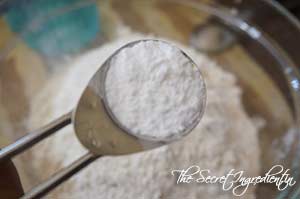 11. Add the wet ingredients to the dry ingredients and mix everything till everything is moistened. Do not over mix for you do not want a tough cake.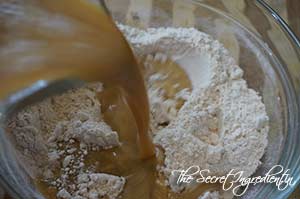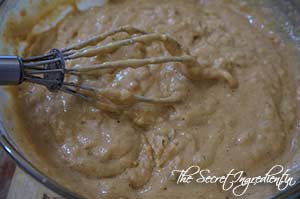 12. Pour this batter over the peaches in the skillet. Level up with a spatula and pop it in the oven for 30 minutes or till the tooth pick inserted comes out clean.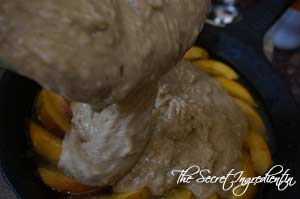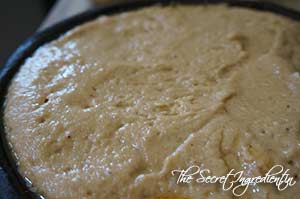 13. Bring the skillet outside the oven and let it sit on the counter for 10 minutes and only after that invert it on a serving plate carefully. If you do it before ten minutes the cake will spread everywhere and if you wait too long the caramelized peaches will stick to the skillet and will refuse to move. Therefore, invert the plate right after 10 minutes. Slice and enjoy!
Other recipes with fresh peach you can try are: Peach Lemonade and Eggless Fresh Peach Cobbler.
If you are looking for other Cakes and desserts with fresh fruits you can try: Fresh Apricot and Almond Cake, Apple Crisp, Mango Vanilla Cake, Festive Orange Blueberry Pound Cake, Sorghum and Wheat Flour Persimmon Cupcakes with Cream Cheese Frosting, Vanilla & Pomegranate Cake, Vegan Chocolate Banana Cake, Mascarpone Cherry Compote Cheesecake Glasses, Eggless Orange Cake with Candied Orange Peel Filling, Persimmon Rum Cake, Mango Tart with Vanilla Pastry Cream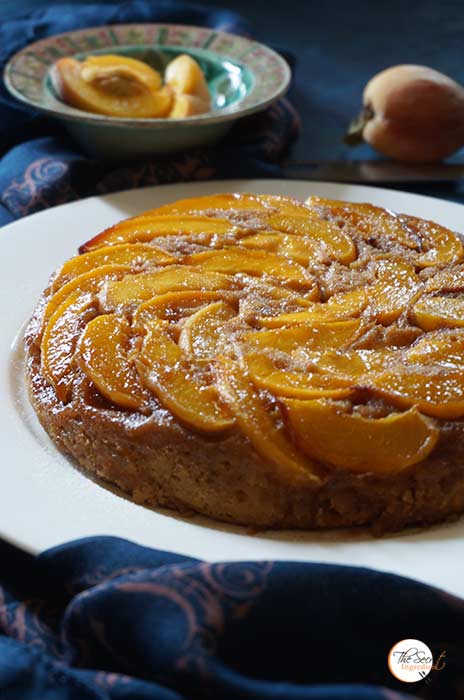 [whohit]PeachUpsideDownCake[/whohit]
[yumprint-recipe id='282′]