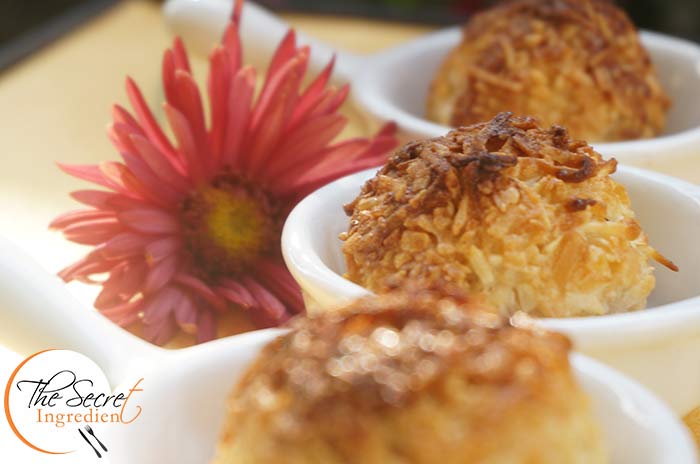 This is my first post the year. It has been crazy in the midst of workshops, bakes, pickle orders and a much much more. Not that I have not been baking , just that I have a different laptop to work with and it is taking a while to adjust. So a lull in posting. I hope you missed me as much I missed you. Here's a super quick dessert which is easy, crisp and equally delicious.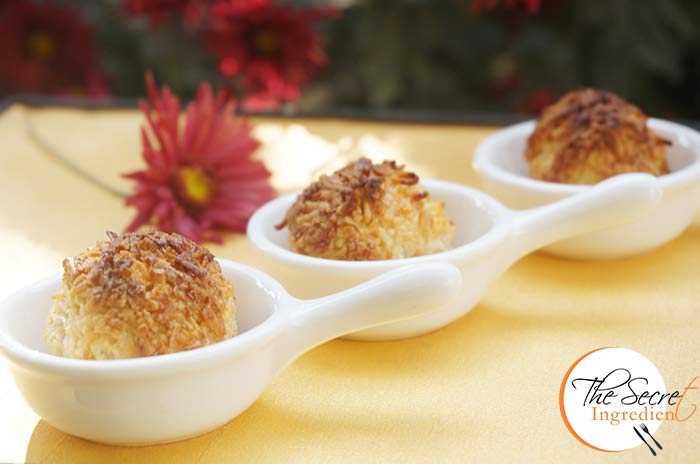 These Coconut Macaroons are not to be confused with French Macarons. The two words refer to completely different things. Both macarons and macaroons are confections, and both names are derived from the Italian word ammaccare, which means "to crush" – but that's where the similarities end. Traditionally, these coconut macaroons are made with whipped egg whites, however this recipe is eggless and far more easy and yet so delicious!
Directions:
1. Preheat your oven to 350 degree F ( Learn about Oven temperatures and Conversion). In a bowl add some dried flaky Coconut. Also add to it All purpose Flour and little salt.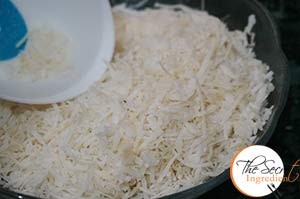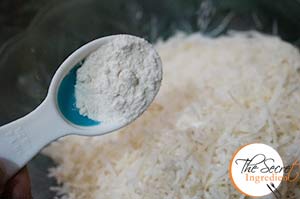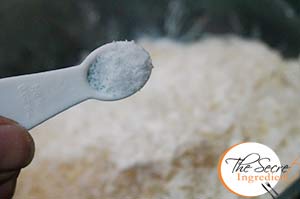 2. Add to the bowl vanilla extract and condensed milk.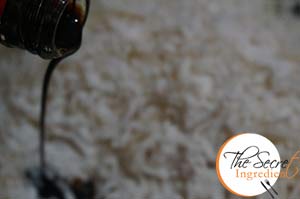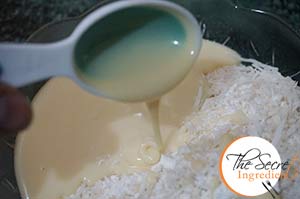 3. Mix them thoroughly using a spoon. Wet your hands and roll them into golf size balls.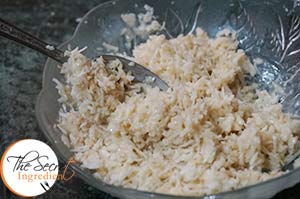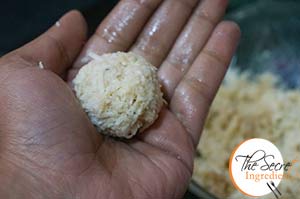 4. Line a baking sheet with Oddy Uniwrap Parchment Paper and place these balls on it.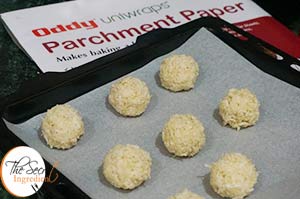 5. Bake them in preheated oven for 15 to 17 minutes or until golden. Remove them on wire rack to cool off.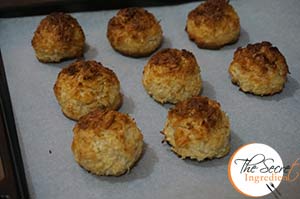 6. Enjoy these crispy flaky Coconut Macaroons in no time. Perfect solution for quick dessert cravings.
Still looking for more Coconut recipes? You can try Coconut Chutney , Coconut milk and Mango Pudding and Chocolate Coconut Cookies.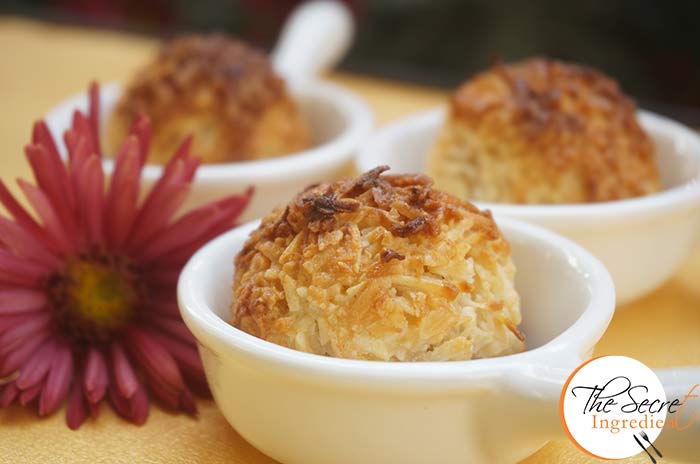 [whohit]CoconutMacaroons[/whohit]
[yumprint-recipe id='188′]