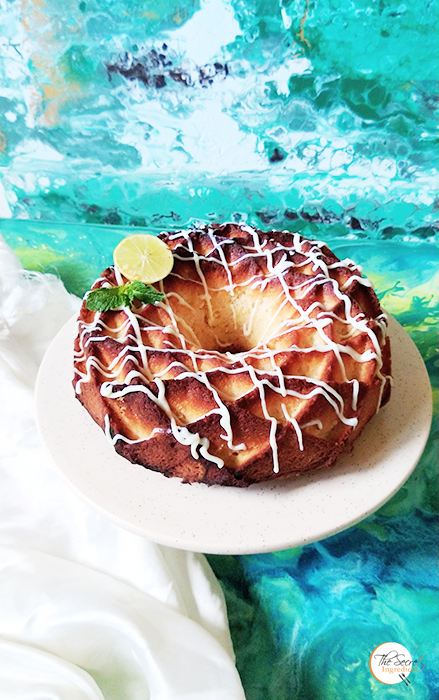 The story of this Lemon Cake with Lemon Glaze begins here. My parents in law brought for us lemons from our lemon tree back in Faridabad. The tree is a special variety which bears seedless lemons and the fragrance of fresh lemons is to die for. They were in abundance and then the search began to put them to right use. Easy way would have been to make lemon pickle out of it. However, I had a lot pickle lying in the house sent by my mom earlier this year. I never wanted to hoard pickle while no one eats it. So I decided to this amazing cake which was on my to-do list for a very long time.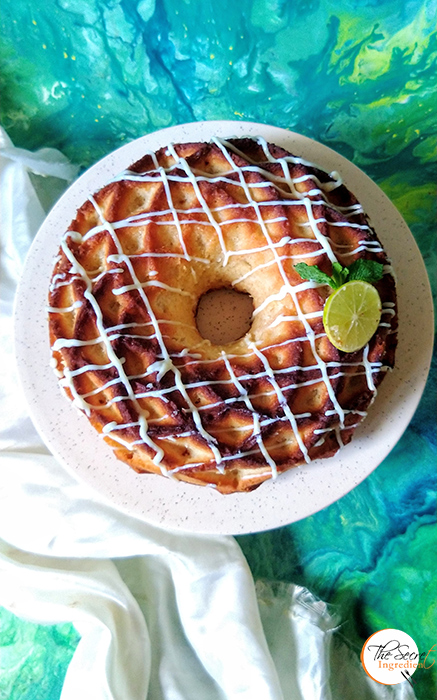 The Cake has an interesting lemony flavour (what else you expect!! Silly me :p). If you have a hang of lemon cakes and have tasted lemon tarts and muffins then decide to do this cake. This could be a little overpowering for those who are expecting this to be an ordinary cake with a spec of lemon here and there.. umm no! It has a distinct tartness which I love!!
Directions:
1. Wash your lemons and pat them dry. Now remove the green skin from the lemons known as zest. You can use a zester or simply grater for lemons. Do not use the yellow skin inside for that is known as rind and can be bitter in taste. Do not throw the zested lemons away.

2. Cut the lemons into half and squeeze out its juice.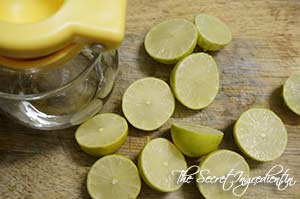 3. Grease or Butter, or spray with a non stick cooking spray, a 9 inch (23 cm) spring form pan and then line the bottom of the pan with parchment or wax paper.
4. In a bowl add butter, at room temperature and add castor sugar. Cream them together till sugar and butter become creamy.
5. Add Vanilla extract and crack in some eggs* (for eggless see tip below in notes). Whisk them together using a strong hand or electric whisk until it become frothy.
6. Add the lemon zest and combine. Set aside.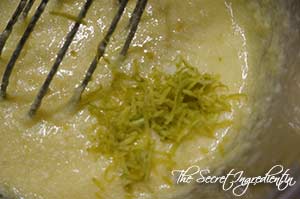 7. In a separate bowl add the All purpose Flour, salt and Baking powder.
8. Give them all a gentle mix and add little by little to the wet ingredients and mix.
9. Add lemon juice and combine. Do not over mix, just enough to moisten the dry ingredients.
10. Pour the batter in the greased baking pan and slightly flatten the top surface with a spatula.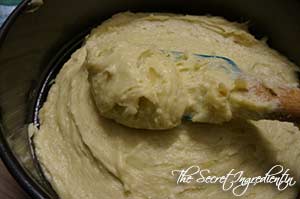 11. Bake it in a preheated oven for 40-50 minute on 180 degree celsius or until the toothpick inserted comes out clean. Let it cool down for 15 minutes on a wire rack then remove it from the pan.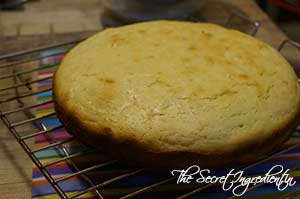 12. In the meanwhile sieve icing sugar or confectioner's sugar in a bowl.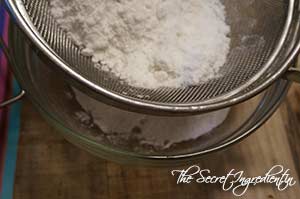 12. Add lemon juice to it until it has reached pourable consistency.
13. Let the cake cool down completely Pour the frosting over the top of the cake, allowing it to drip down the sides.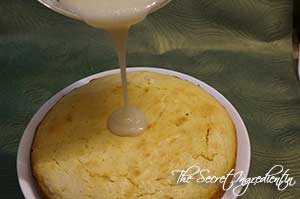 14. Let the frosting dry before covering and storing. This cake will keep for several days in an airtight container.
You can try other cakes Wacky Vegan Chocolate Cake, Persimmon Rum Cake. Apple Raisin Streusel Bread, Pumpkin Cake Rolls, Surprise Heart Inside Cake, Chocolate Vanilla Marble Cake.