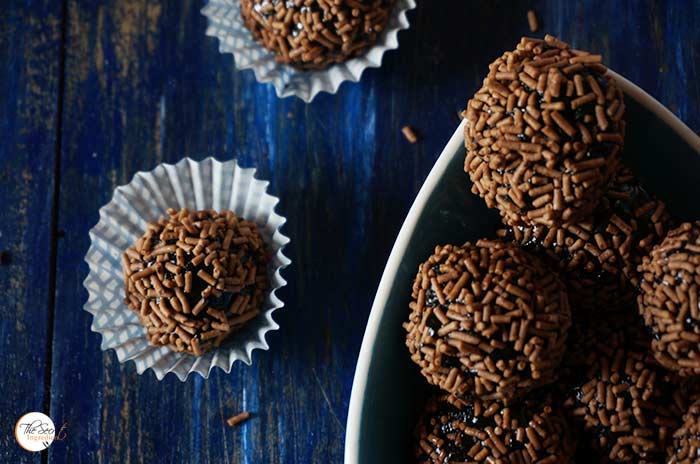 Often there is an urge to eat something sweet, chocolaty which simply melts in your mouth. These cravings go berserk if you try to suppress them. And the only solution is to feed them with what they want. One super duper quick recipe is Brazilian Brigadeiros . These are simple chocolate fudge balls which involves minimal cooking and excellent results. Roll them in Chocolate Sprinklers and you get this amazing dessert.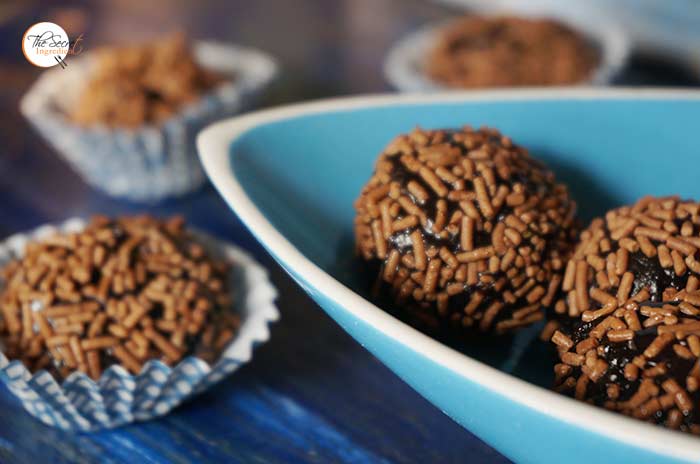 I made this for my mother in law who is fond of chocolates and sweets. She was to do a road trip and I thought to make this for her so that she can enjoy her trip. And when I gave her a box of these she was like "wooowww did you make these they look just like store bought chocolate truffles". And that made me a happy chirpy soul 🙂 Try them for your kids, specially when they are appearing for their exams. They would love to get pampered this way 😉
Directions:
1. In a pan melt Butter.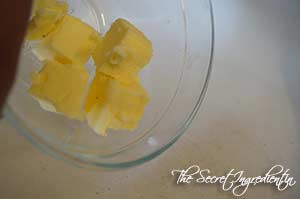 2. Empty a can of Condensed Milk.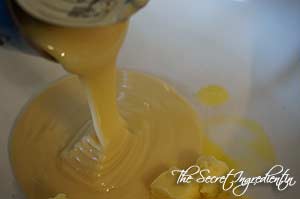 3. Also add Cocoa powder and mix well.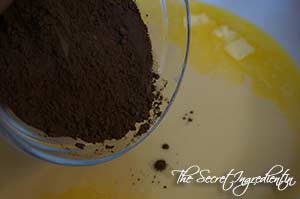 4. Keep cooking chocolate on medium flame until you see it bubbling. Make sure the chocolate doesn't burn from the bottom so you need to keep stirring. If your chocolate is undercooked you wont be able to roll them into balls and if its overcooked it wouldn't taste good. So it has to be perfectly cooked. Draw a line in the centre with the spatula if the line remains as it is , then its a sign your chocolate is done.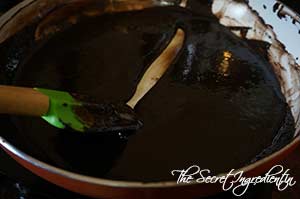 5. Line a plate with Parchment Paper, I have used Oddy Uniwraps Parchment Paper because it doesn't stick to the food and you need not grease it. Spread the chocolate on the plate and let it refrigerate in fridge for 2 hours.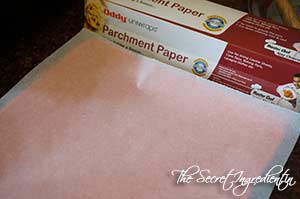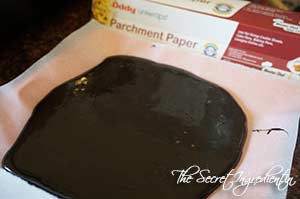 6. Grease your hands with oil and take a little portion of your chocolate and roll into a ball. If your chocolate is rightly cooked it will form the shape without a problem, if not you need to cook it further.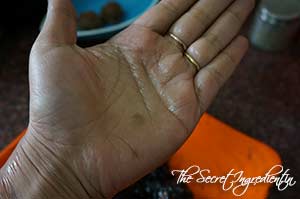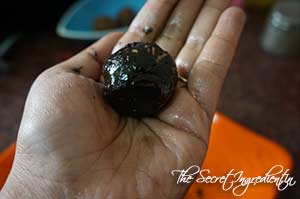 7. Roll the balls in chocolate sprinklers.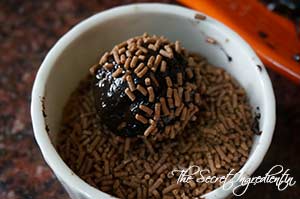 8. You can place them on a muffin cup liner to avoid sticking to the plate. Serve and enjoy the sweetness.
Other quick recipe you can try here are : Coconut Macaroons,Coconut Milk Mango Pudding, Apple Lapsi .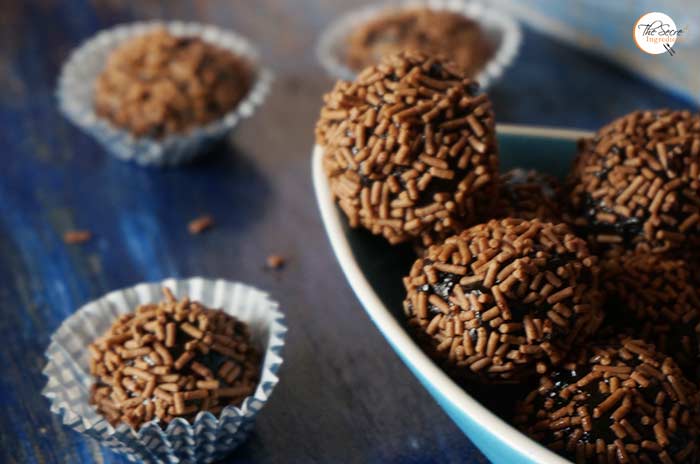 [whohit]Brigadeiros[/whohit]
[yumprint-recipe id='195′]