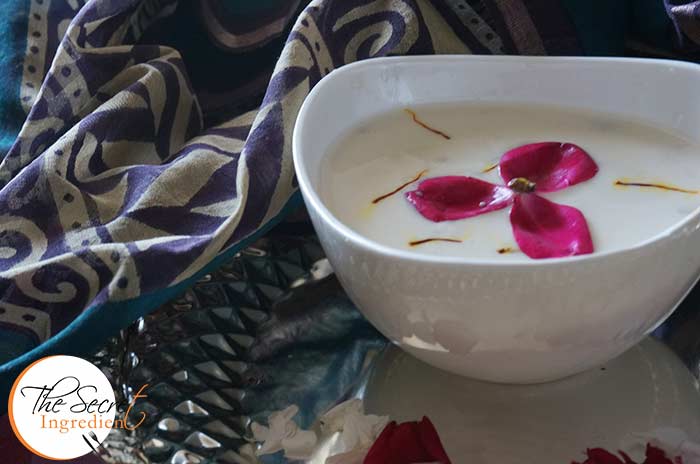 Navratras are approaching and this recipe is simply ideal for all those who wanna fast and also for those who wanna taste the Navratri food despite non fasting 😛 I know many such people in my family including my husband. I never tasted this kheer until my mother in law made it soon after I got married.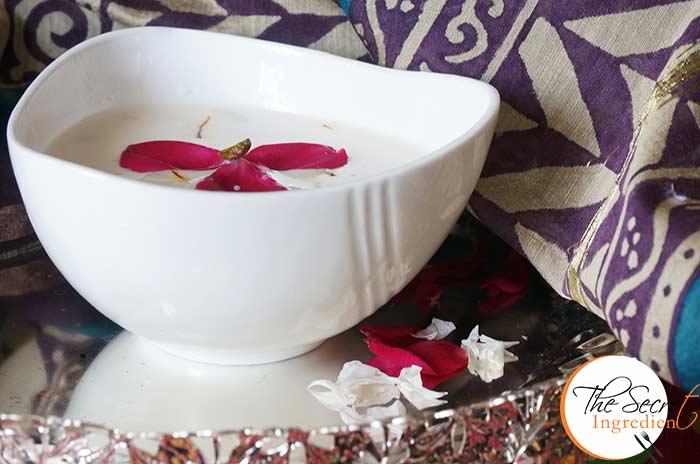 It tasted amazing and I learnt from my Mother in Law and now I am sharing it with you. For those who are unaware of Makhanas or Phool Makhanas, they are nothing but Lotus dried seeds also known as Foxnut. You can eat this during any vrat or any festivity.
Directions:
1. Put Makhanas in a bowl and soak them in water for couple of hours or so till they become soft and gooey.

2. Coarsely grind the soaked makhanas in a blender. You can also make a smooth paste if you prefer but I like it chunky. Set aside.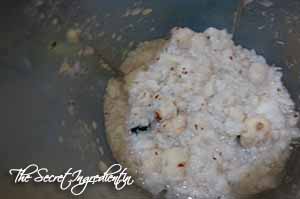 3. In a deep bottom pan add milk and give it a boil.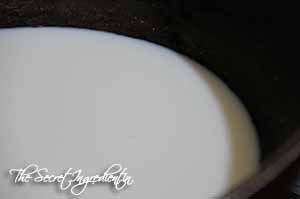 4. Add crushed cardamoms to the milk and boil for another 5 minutes on low flame . If you prefer you can even use powdered cardamoms.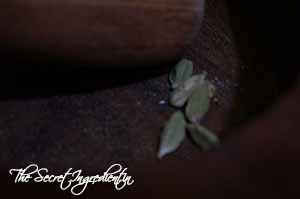 5. Add coasrsely blended Makhanas to the milk and give it a stir. Boil for ten minutes till the kheer attains a thicker consistency.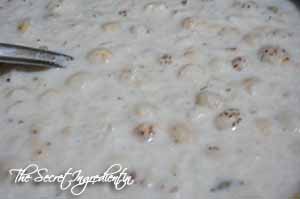 6. Add a can of condensed milk or sugar as per your taste. Stir continuously.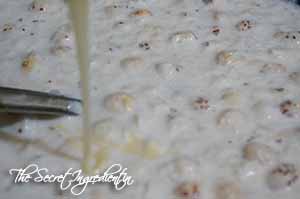 7. Add Chopped Pistachios or dry fruit of your choice. and give it a mix.
8. Add few strands of saffron and mix.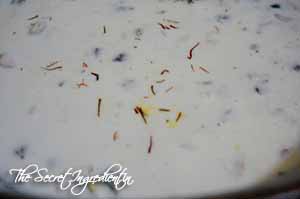 9. Serve Hot and Enjoy.
Other traditional sweets you can enjoy during the festivity are: Pumpkin Halwa, Sooji Ka Halwa, Gajar Ka Halwa, Rasgulla, Attey Ka Halwa.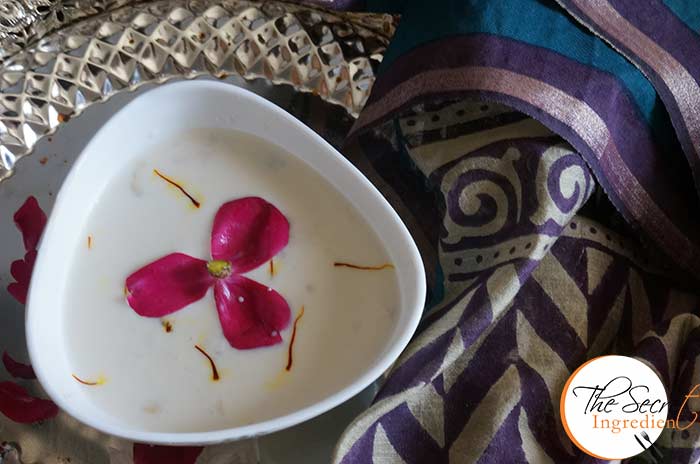 [yumprint-recipe id='13'][whohit]MakhaneKiKheer[/whohit]