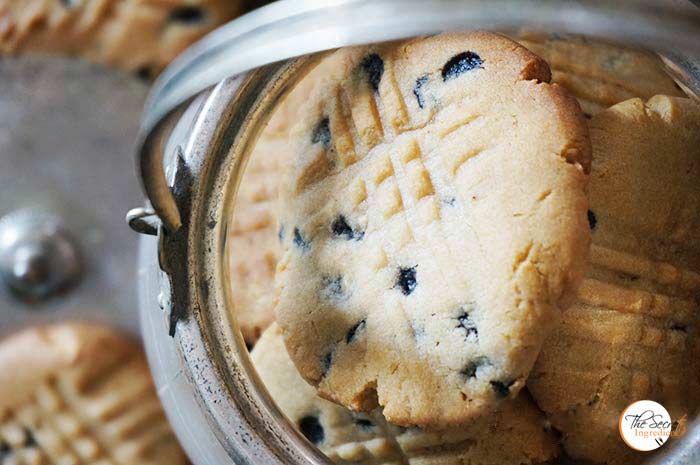 When you and your son loves peanut butter, what can be a better way to use whole of it than baking this soft, gooey chocolaty cookies. We loved baking these delicious babies and equally enjoyed devouring them.
If you like the flavour of Peanut butter these cookies are definitely for you. You can store them in your cookie Jar and relish with your favourite cup of coffee or even tea. Bake them for your friends and gift them as personalized presents. Nothing brings more joy than that.
Directions:
1. Preheat your Oven to 350 Degree F (Learn more about Oven Temperature and Conversions).In a bowl add some All Purpose Flour and baking soda.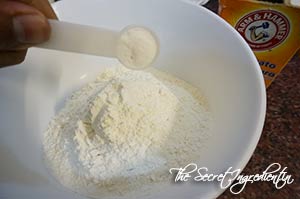 2. Add salt to it and combine the dry ingredients and set aside.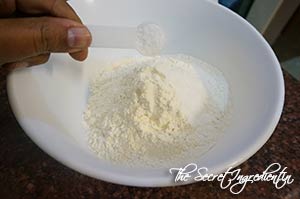 3. In a different bowl add butter at room temperature and mix white and brown sugars to it. Cream them together using a whisker, till sugar and butter have creamed together.
4. Add egg and vanilla essence and mix until combined. If you want to make them eggless see the notes below*.
5. Add Peanut butter and mix further til you get an even mixture.
6. Add dry ingredients to the butter mixture.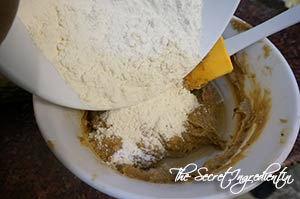 7. Combine them together till no dry flour is spotted.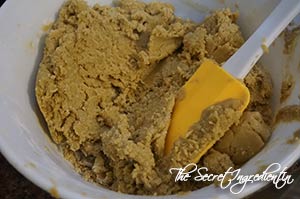 8. Add chocolate chip cookies and fold them in the batter. Do not overmix.
9. Take an ice cream scooper and place one scoop of the cookie dough on a baking sheet lined with parchment paper. I have used Oddy Uniwraps Parchment Paper, because it makes baking a breeze. It makes the cookies bake perfectly without sticking to the paper or tray and makes cleaning hassle free.
10. Press them gently to flatten them using your fingers,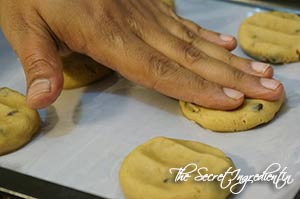 11. If you wish you can make patterns using a fork. Bake them on a preheated oven for 15 to 18 minutes till they become slight golden in colour around the edges. Let them cool on baking sheet for a minute and then transfer on wire rack to cool completely.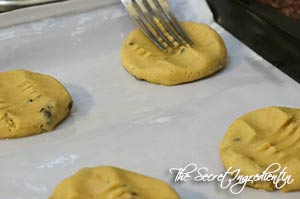 12. Enjoy with your favourite Cup of Coffee.
You can even try other cookies like Chocolate Coconut Cookies and White Chocolate Chip Cookies.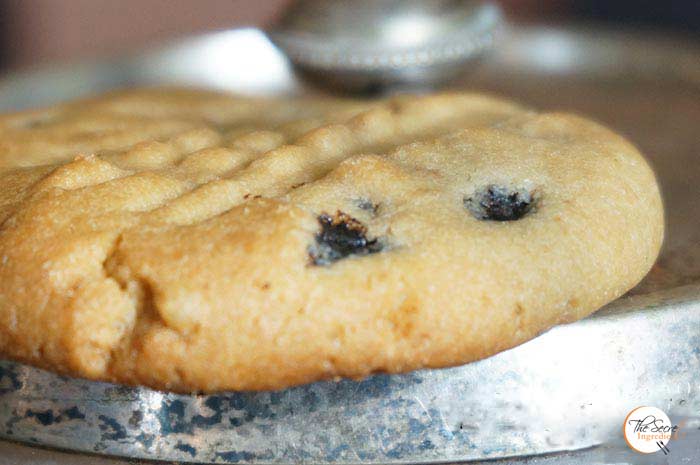 [whohit]PeanutButterCookies[/whohit]
[yumprint-recipe id='91']