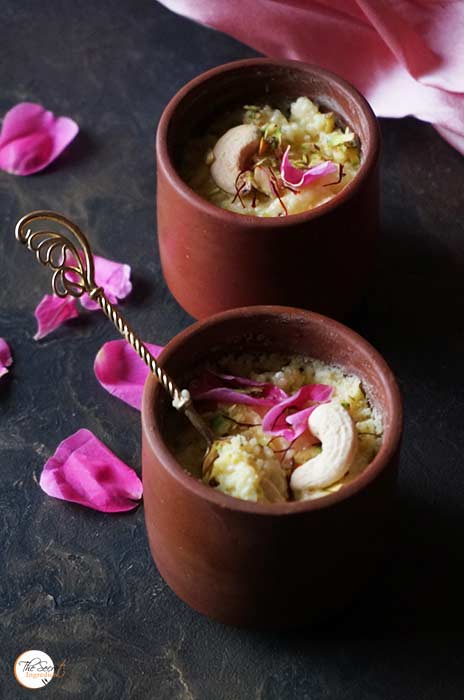 My fasts are on and I barely want to cook specially for myself. I guess the joy of cooking comes when you have a company. My husband knows my habit and he often volunteers to eat whatever I cook for myself during Navratras. So I have a company and I wanted to make this phirni with Swang Ke Chawal. Barnyard Millet Saffron Milk Pudding will be a more better of knowing this.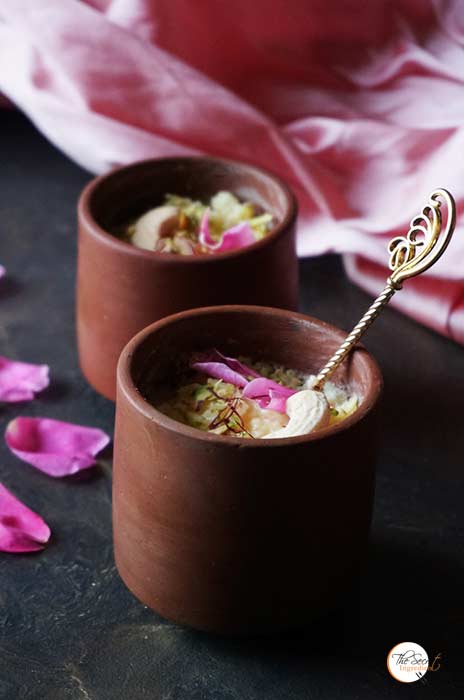 Swang ke chawal is not rice but belongs to millet family. It is know by various names like, Samvat, Sama, Vari, Varai, Samwa, Jhangora, Samo, Morio, Mario, Moraiaya, Bhagar & Kuthirai Vaali. This cereal is gluten free and is usually cultivated on marginal lands where rice doesn't grow. Making this phirni is super simple all you need is little patience . I have experimented so much with barnyard millet that I call myself a pro 😉 . I have made with this Swang ke chawal ki khichdi and Swang ke chawal ka halwa .
Directions:
1. Soak the millets in water for at least an hour or so.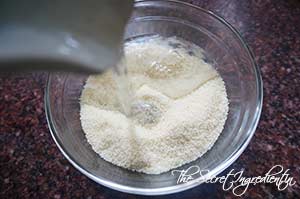 2. Drain the water and wash the millets till you get clear water.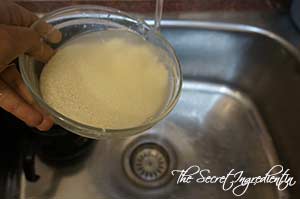 3. Add Milk in the wok or Heavy bottom Pan. Bring it to a boil and keep simmering it on low till reduced to half. Keep stirring in between.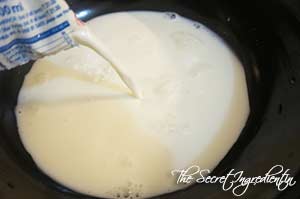 4. Once the milk is reduced to half add the soaked Millets into the milk.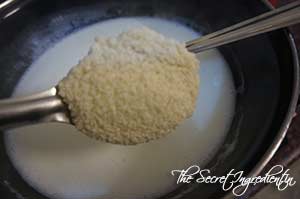 5. Add Sugar and combine.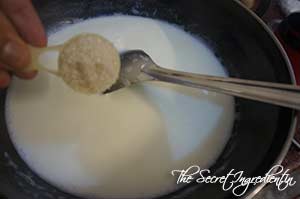 6. Heat little milk and saffron strands in it and let it rest for some time.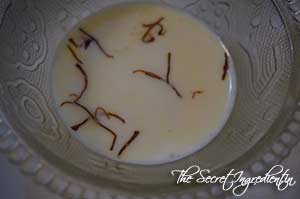 7. Mix this saffron milk to the millets in the pan.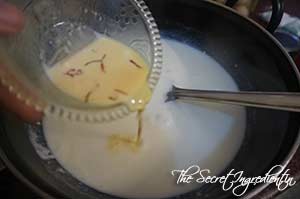 8. Add crushed cardamom to the milk.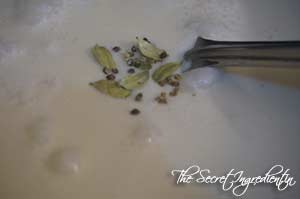 10. Chop some Cahews or any nuts of your choice and add to the simmering milk.
11. Keep simmering till the milk reaches thick consistency. It should take 3-4 minutes,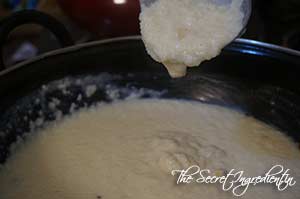 12. After the phirni has cooled down a bit, transfer to serving bowls and refrigerate for 2-3 hours before serving. I like to garnish it with some fresh rose petals, saffron strands, crushed pistachio and love.
Other recipes for fasting you can try are: Healthy Kachalu Aloo Chat, Tangy Mint Potatoes, Khajoor Til Ke Laddoo, Vrat Wale Dahi-Paneer Kebabs, Swang Ke Chawal Ka Halwa, Swang Ke Chawal Ki Phirni, Tapioca Coconut Milk Pudding with Strawberry Preserve, Paneer Ki Kheer, Sabudana Kheer, Kaddu Ka Halwa, Sabudana Khichdi .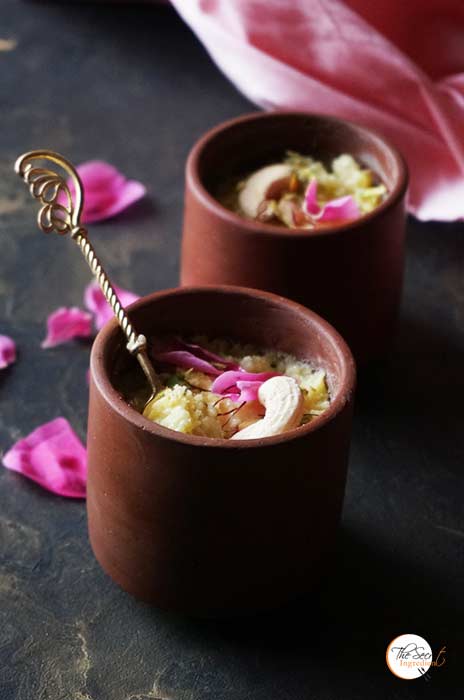 [yumprint-recipe id='110′]