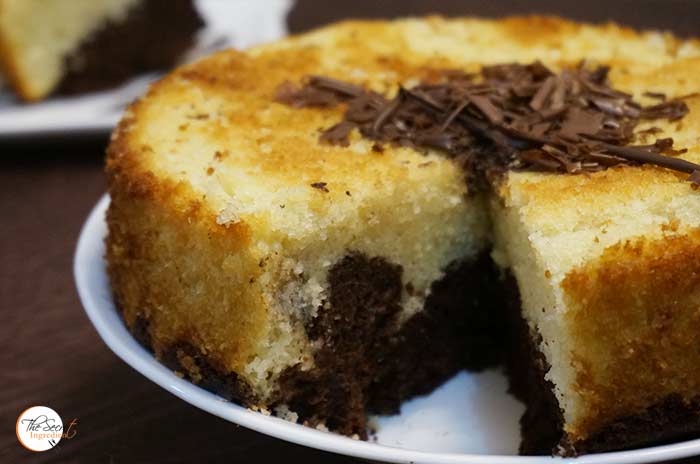 Last time I made this cake was for my Hommie's Birthday in Mexico. That time I was a beginner. I still remember how I had rejoiced when it had come out soft and delicious. I wanted to make this again and was looking for occasions, And one day I just decided to heck to occasion I am gonna bake this without occasion! So here it was a delicious chocolate vanilla cake to quench my craving .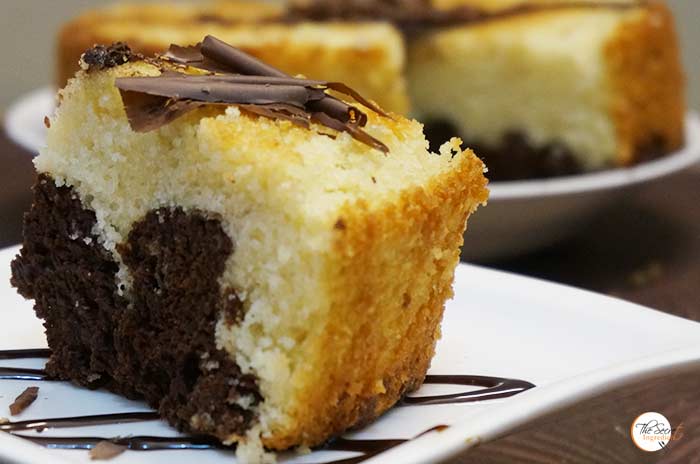 This recipe is simple, rich and sinful. If you are looking for an eggless, low calorie cake I must warn you, you are on the wrong page. You must look for Eggless Almond Vanilla Cake or Wacky Vegan Chocolate Cake or Eggless Banana Bread with Melon Seeds or Orange Cake with Candied Orange Peel Filling. This cake is buttery and for the very reason irresistible.
Directions:
1. Preheat your oven to 180 degree Celsius (Learn more about Oven Temperatures and Conversions). Grease a baking tin thoroughly with cooking oil and set aside.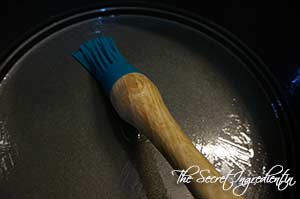 2. In a bowl add some vegetable oil and butter at room temperature. (Learn how to bring butter at room temperature instantly).
3. Add sugar and cream them together using a whisk.
4. Add eggs and keep whisking till you get a pale yellow colour creamy batter. This till take good 5 minutes if you are using a hand whisk.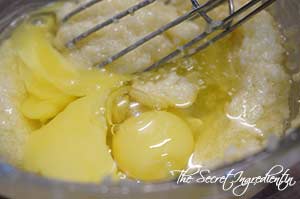 5. Add vanilla essence and milk. Combine. Set aside.
6. In another bowl add All purpose Flour, Baking Powder and Salt.
7. Gently combine the dry ingredients using a spatula.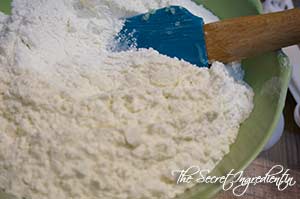 8. Add dry ingredients little by little to the wet ingredients and combine until everything is moistened. Do not over mix please.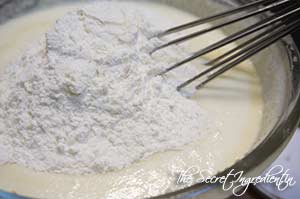 9. Pour 2/3 of the batter in the greased pan.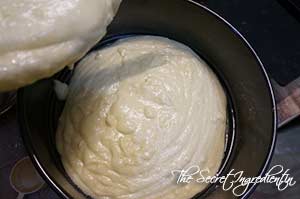 10. Add Cocoa powder in rest of the batter and mix well.
11. Pour the chocolate batter on top of the vanilla batter and cover the surface.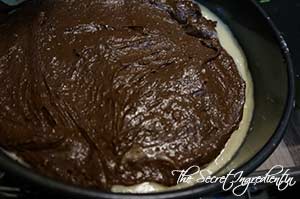 12. Use a toothpick or spatula to make random swirls for the marble effect. Do not go crazy.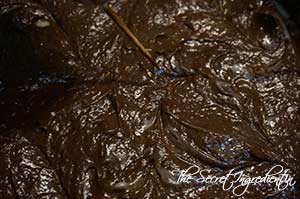 13. Bake it in the preheated Oven for 1 hour and 15 minutes or until the toothpick inserted comes out clean. Let it cool completely before slicing the cake or it will crumble. You can ice if you like or just decorate the top with chocolate shavings. Serve with chocolate sauce.
You can try other cake and sweet bread recipes from The Secret Ingredient : Eggless Almond Vanilla Cake, Wacky Vegan Chocolate Cake, Eggless Banana Bread with Melon Seeds , Orange Cake with Candied Orange Peel Filling, Persimmon Rum Cake, Apple Raisins Streusel Bread, Spiced Raisins Bread, Pumpkin Cake Rolls.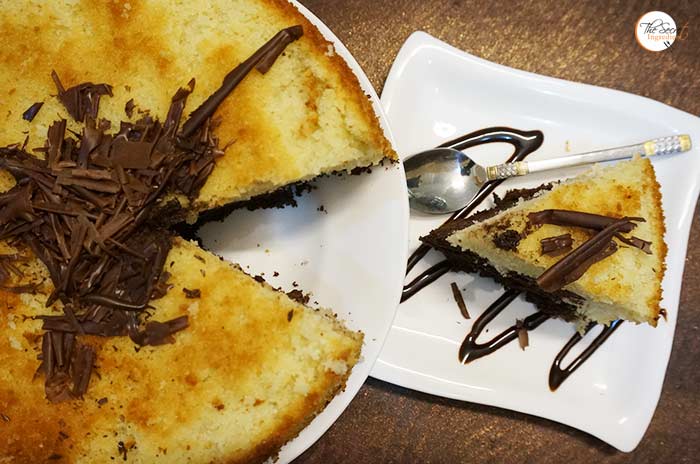 [whohit]MarbleCake[/whohit]
[yumprint-recipe id='130′]