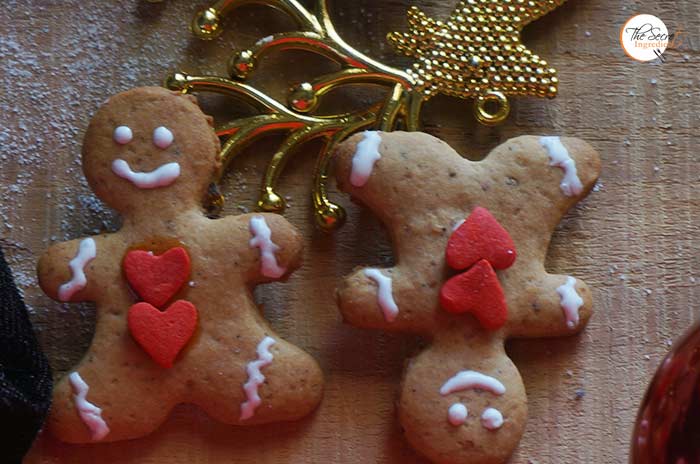 Few days from now and it will be Christmas!! And I will be home with my parents. I may have been raised Hindu but having studied in a Christian School makes me yearn for Christmas and fun & frolic associated with it. I remember as a little kid I would decorate a potted plant in my house 😛 Now that I am a mommy, the spirit of Christmas hasn't died in me, rather it is coming out in the form of baking and cooking delicious food which makes the festivity more joyous.
A little while back I had posted Melomakarona : Greek Christmas Cookies and since then the vicious circle of baking is on. The next on my list if to bake my Rum Cake for Christmas. I smell the rum soaked dry fruits everyday and greedily imagine when the cake will be baked. Well looks like I will do that in a day or two, cant wait beyond this 😛 Nevertheless here are my authentic ginger bread man cookies which are made with molasses syrup. It has a distinct spiced flavour to it which makes you warm and feel good about the weather around. Not to mention, its so much fun to decorate them using royal icing. You need a little practice and patience to decorate them perfectly. Clearly I lack both 😉 My kiddo had fun baking these cookies with me. He ate the entire first batch by dunking them in his glass of milk. Definitely, he is mumma's boy <3
Directions:
1. In a bowl add All Purpose Flour.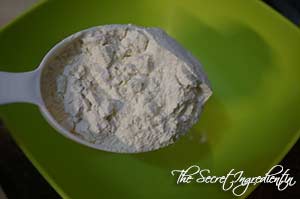 2. Add to it ginger powder, ground cinnamon and cloves powder.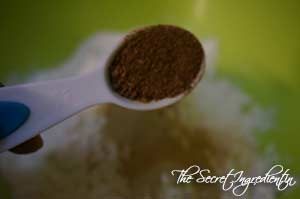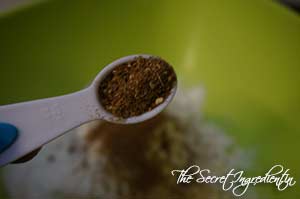 3. Add baking soda and salt. Mix all the dry ingredients well and set aside.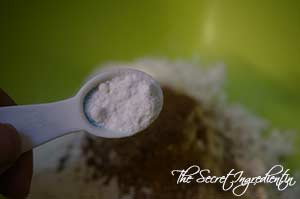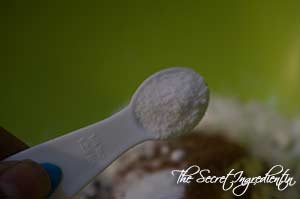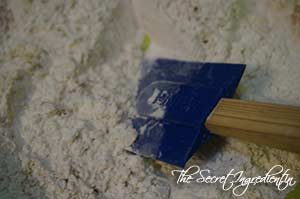 5. In another bowl add butter at room temperature and add brown sugar to it. I used light brown sugar as it was the only thing I had on hand. Add molasses and give everything a good whip until creamy and soft. I used my electric whisk but you can always do it manually.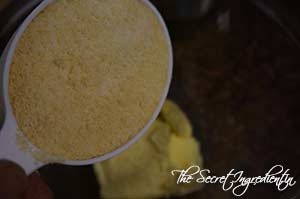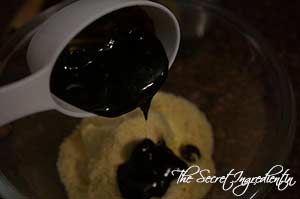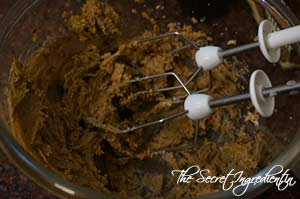 6. Add an egg to it whisk again. Now its time to add your dry ingredients little by little till everything comes together in the form of a dough.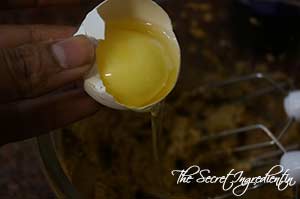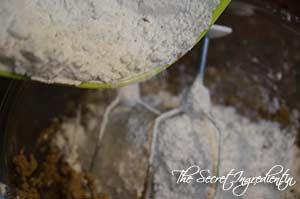 7. Divide the dough into two or four balls and wrap them in a cling wrap and refrigerate for an hour or until the dough is set.

8. Preheat the oven to 180 degree Celcius (Learn more about Oven temperature and Conversion).Take one ball of dough and let it sit on counter till it is workable. Dust your counter well with dry flour and roll it into a 1/8 inch circle. Cut it into gingerbread man shape using a cutter. If you think your cutter gets sticky you can dip it into flour and continue to cut the shapes. You can buy gingerbread man cookie cutter from our online store The Gourmet Shop

9. Place them on a baking sheet lined with Oddy Uniwrap Parchment paper. Bake them for 10 minutes in a center rack until they turn a little brown.
10. Cool them completely and decorate them with Royal Icing and candies. Learn to make Royal Icing easily at home.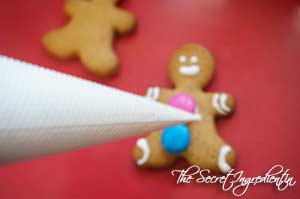 11. You can dunk them in milk or enjoy them as it is. Its a treat for kids and you can even gift it to your loved ones to melt their heart this season.
Other Cookies you can try here are:Melomakarona : Greek Traditional Christmas Cookies, Ragi & Whole Wheat Biscuits, White Chocolate Chip Cookies, Italian Almond Biscotti, Peanut Butter Cookies with Chocolate Chips, Coconut Chocolate Cookies.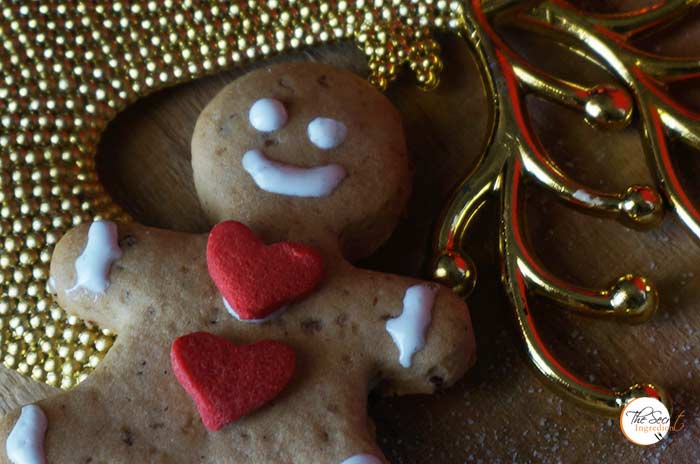 [yumprint-recipe id='186′]