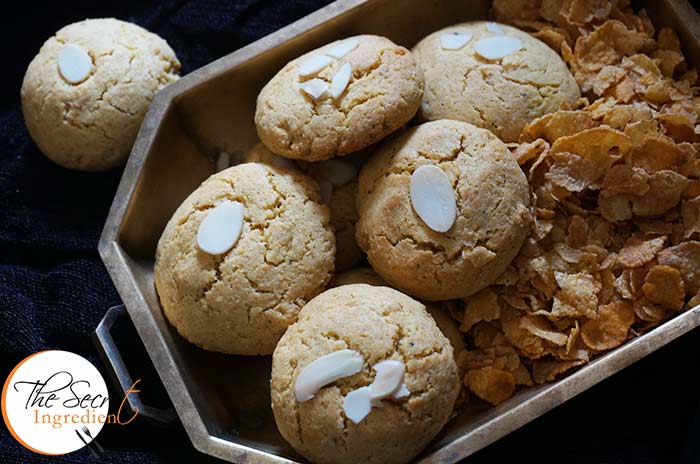 I am not a huge fan of Corn flakes, I prefer wheat flakes over Corn. So is the case with my family. I had a packet of Corn flakes feeling abandoned. And when I saw a post of Besan Cornflakes Cookies by Ravneet it triggered a spark and compelled me to try these. It was a rescue mission for the poor corn flakes but later I realised I have to get another packet of corn flakes as the cookies cake out quiet nice. My husband and son ate them all in no time.
The another fascinating thing about this recipe is that its gluten free. For those who are avoiding gluten for any specific reason can safely indulge in this. I love the way cardamom goes with chickpea flour. It fondly reminds me of Besan Ke Laddoo 🙂 Yum!
Directions:
1. In a blender add corn flakes and grind them into a coarse powder. You can even crush them using a rolling pin, but if you leave big flakes they will fall out and cause trouble in shaping the cookies.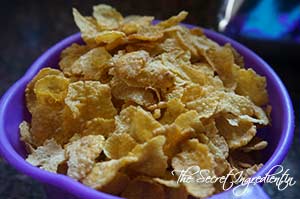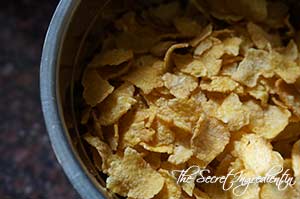 2. Mix the corn flakes power and besan or chickpea flour in a bowl. Add Baking powder and give a gentle mix to the dry ingredients and set aside.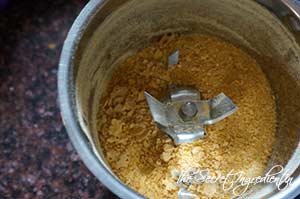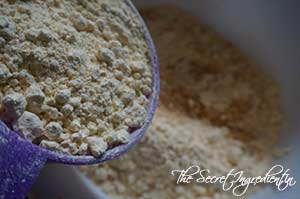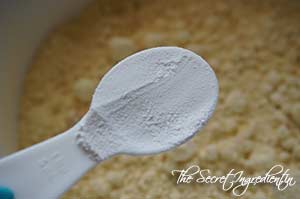 3. In another bowl add castor sugar and add cardamom powder.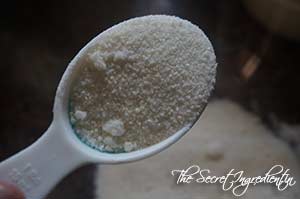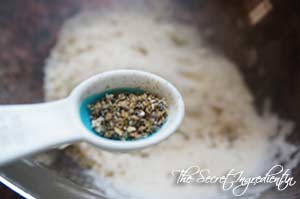 4. Add Ghee or clarified butter to it along with some Olive Oil.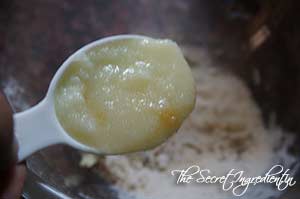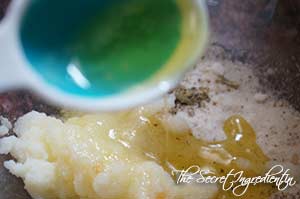 5. Add milk and give the wet ingredients a good whisk until everything is well incorporated.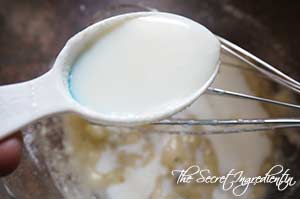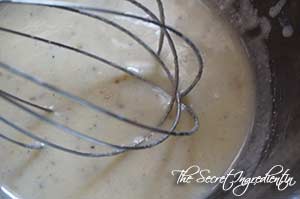 6. Add wet ingredients to the dry ingredients and knead everything into a paliable dough. If you think you need more milk to get it together you may add a few teaspoons.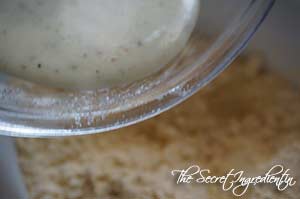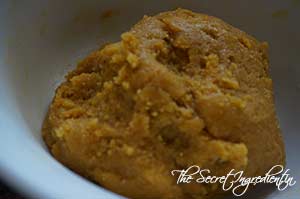 7. Divide the dough and roll into small balls of equal size and place them on a cookie tray lined with Parchment Paper or Silicon Mat. Preheat your oven to 180 degree Celsius for ten minutes.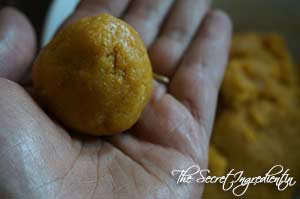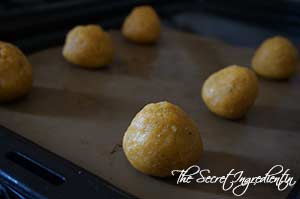 8. Flatten the dough balls with your palm and place slithered almonds on top of your cookie and press slightly. I used almond flakes.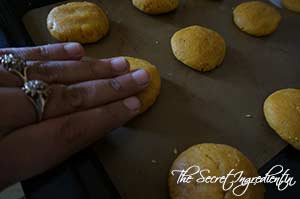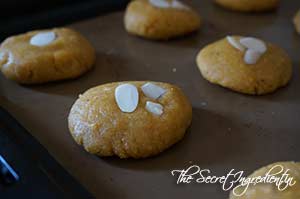 9. Bake in the middle rack of your oven on 180 degrees (Learn more about Oven temperatures and Conversion) for 12-15 minutes or until you see them slight golden. Remove them from oven and place on a wire rack to cool down for about ten minutes and then dont wait just grab a cookie and indulge 🙂
Other Cookies you can try are: White Chocolate Chip Cookies , Ragi & Whole Wheat Biscuits, Coconut Chocolate Cookies, Peanut Butter Cookies with Chocolate Chips, Melomakarona: Greek Traditional Christmas Cookies and Italian Almond Biscotti.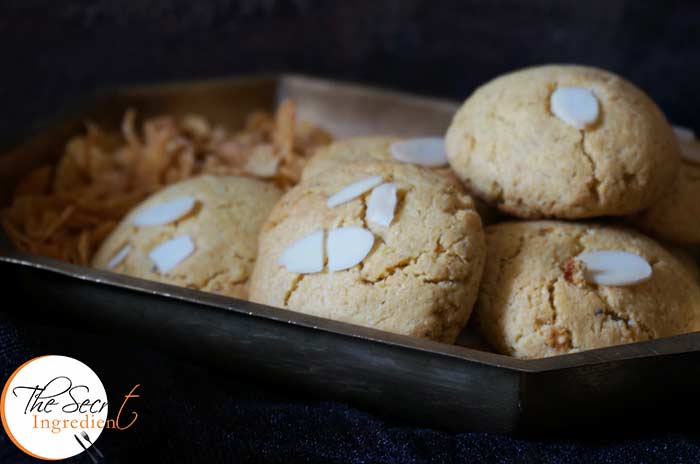 [yumprint-recipe id='219′]