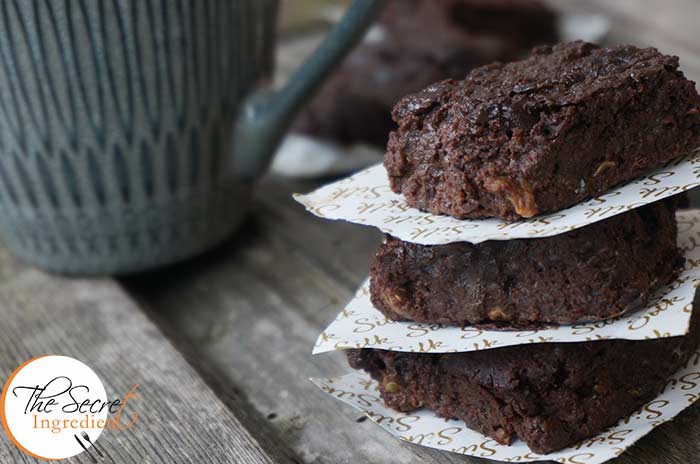 Its been a month me and my husband have been clean. No No its not what you are thinking 😉 We are not on DRUGS!!! We are eating healthy and exercising to burn those extra kilos we have gathered as a result of food blogging 😛 We are trying hard to keep our meals simple, clean and avoiding sugar as much as we can. I know its a painstaking task. But you see every Christ has to carry one's own cross 😉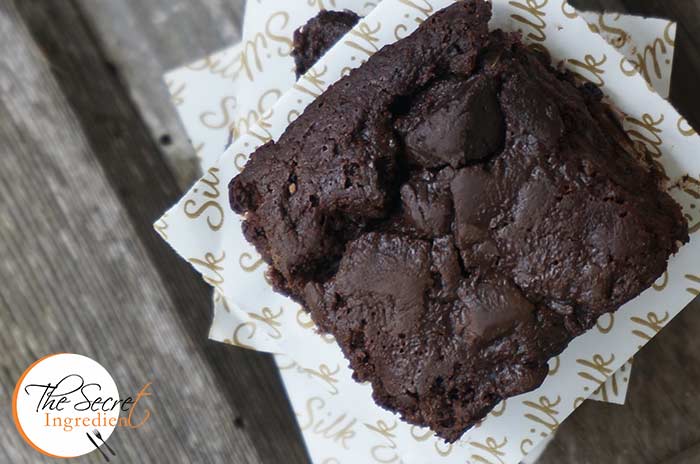 This gave me an opportunity to look into healthier and nutritious dishes. I recently made Couscous Chickpea Salad, Mexican Black Bean Mango Salad. But nevertheless the craving for sweet things gets in more too often. I tried to indulge in a dessert which is gultfree. I know Dessert and Guiltree are like the North and the South Pole. But trust me these Chocolate brownies are without any eggs, oil or butter and no extra sugar is added to it. Its sweetened with apple sauce, chocolate and maple syrup and above all it has goodness of Yellow Zucchini. Another fabulous idea to hide in Zucchini in your kiddos food without letting them know 😉
Directions:
1. Preheat oven to 180 degree Celsius for ten minutes. Wash, peel and core apple. Cut into small pieces and make a smooth puree in a blender. Set aside.

2. Wash, peel and grate a zucchini. You can use yellow or green. Both will serve the purpose.
3. Place the grated Zucchini in a cheese cloth and squeeze out all the water. Set aside. You can use this water to make roti dough.
4. In a small bowl add Flax Seed meal or Flax seed powder (Learn how to make Flax seed Powder at home) and add some water. Let it rest for ten minutes and become gelatinous.
5. In a mixing bowl add apple sauce and soya milk.*
6. Also add Maple syrup and Vanilla extract.
7. Add the gelatinous flax meal mixture to the bowl and give everything a good stir.
8. In another bowl swift and add cocoa powder and whole wheat flour.
9. Also sift and add in baking powder and combine with the dry ingredients. The purpose of sieving is to eliminate all lumps.
10. Gently fold the wet ingredients in the dry ingredients.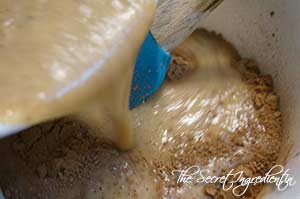 11. Add grated and squeezed zucchini and combine using a spatula.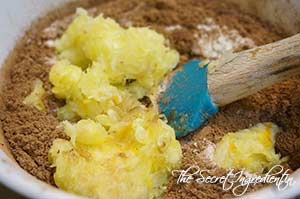 12. Chop some chocolate and add to the batter. Save a little for the top garnish. You can even use chocolate chips instead.
13. Line a 8×8 baking tray with some parchment paper and grease it with little oil so that nothing sticks. Pour the batter in the greased tray.
14. Top it with reserved chopped chocolate and keep it for baking in a preheated oven for 25 – 30 minutes.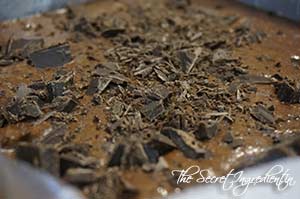 15. Remove it from the oven and let it cool down completely before you cut it into squares. You can store them up in fridge in air tight containers for a few days .
Other desserts you can try here are: Blueberry Jam Bars, Pumpkin Cake Rolls, Mascarpone Cherry Compote Cheesecake Glasses,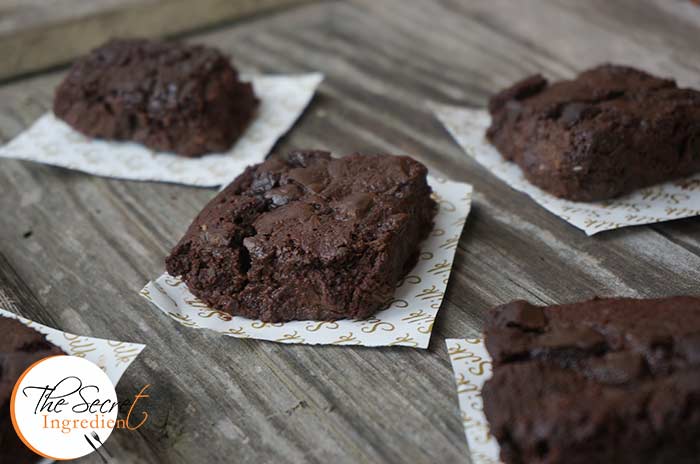 [whohit]ZucchiniBrownies[/whohit]


[yumprint-recipe id='167′]