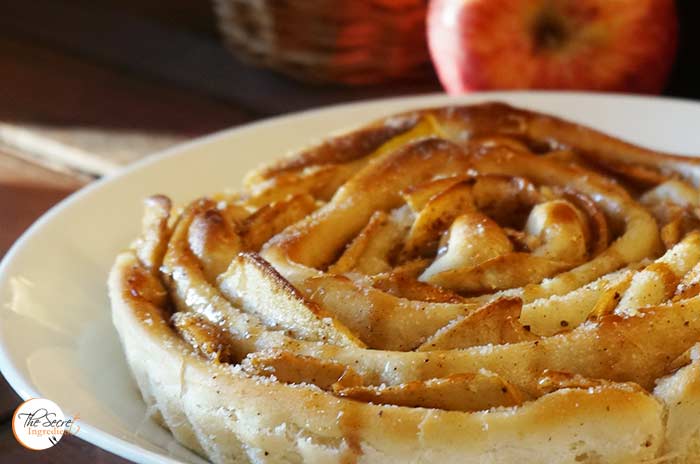 It was an ordinary day when I was finishing my chores which involved baking a loaf of bread for the next three days. The creative part of me decided to do something offbeat therefore I kneaded some extra dough of my regular White Sandwich Bread . I let it proof till it doubled up. Then suddenly craving for apple pie set inside me. I knew making an apple pie meant a lot of extra calories and labour 😛 So I sliced some apples and rolled them into spices and shaped them into a rose flower along with the dough. This technique I had seen once on pinterest from Inspired by Charm. I did not follow this recipe to the T but tweaked it a little to make it easier and healthier.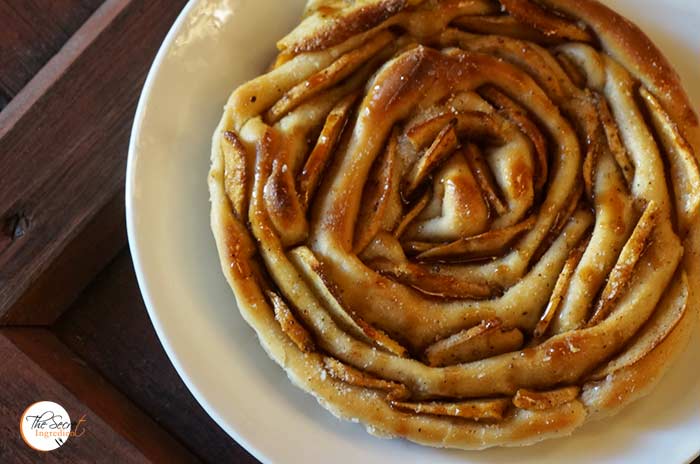 The result was just divine!! After I finished the shoot this bread was gone in minutes nd I managed to get a tiny miny slice for myself. This was the best sweet bread ever! If you are baking your bread next time do ensure you knead some extra dough and make this baby. You will thank me later 🙂
Directions:
1. Wash, Peel and Core Apples and cut them into thin slices. Place these slices in a bowl.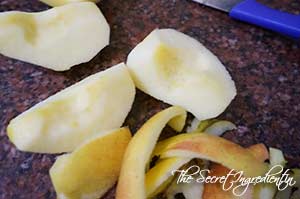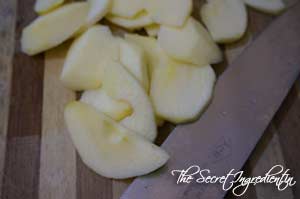 2. Add Cinnamon Powder, Brown Sugar and squeeze out a juice of lemon.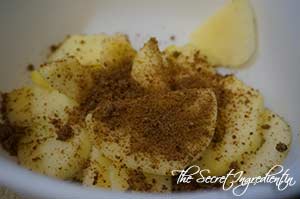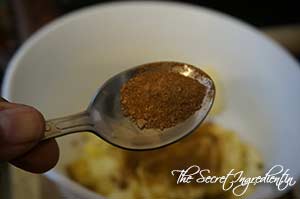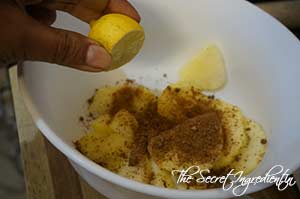 3. Mix everything thoroughly that the apples are well coated with the spice and sugar. The lemon will prevent the apples from turning brown and help coat the apples.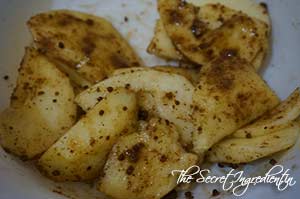 4. Take a White Sandwich Bread dough and after first proof deflate the dough. Shape it like a ball and with the help of a rolling pin , roll it in a flat disk like a pizza or roti.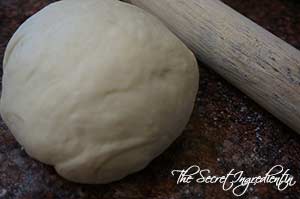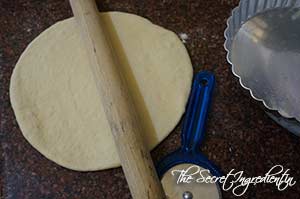 5. With the help of a pizza cutter cut the circular disc into 1/2 inch strips.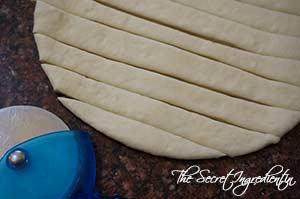 6. Grease a pie pan with oil. I have used a removable bottom pie pan which makes things easier to remove. You can always place your order with The Gourmet Shop and buy this pie pan.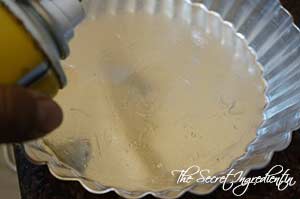 7. In the centre of the greased pie pan add the smallest strip of bread dough and curl it with your hands.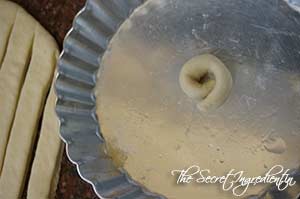 8. Now curl the other strips around it by placing a slice of apple in between each strip. The pictures below will give more clarity. Cover the entire pie pan with apples and dough strips. It will resemble like a rose flower.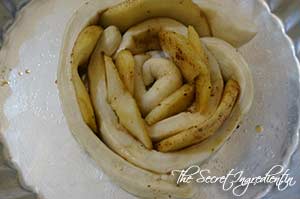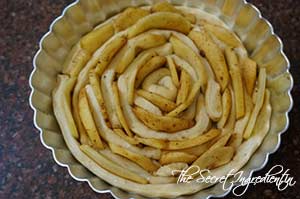 9. Cover the pie pan with a lint free kitchen towel and keep it in a warm place to rise until doubled.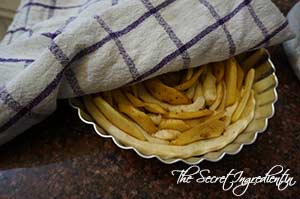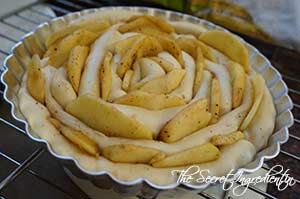 10. Preheat the oven to 180 degree Celsius (Learn more about Oven Temperatures and Conversions) for ten minutes. Now place the bread inside the oven on middle wrack and bake for 20-25 minutes till the top has become golden brown.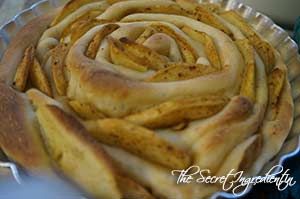 11. Remove it from the oven and brush it all over with melted butter. and sprinkle some caster sugar on top.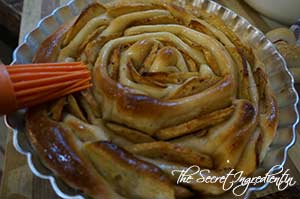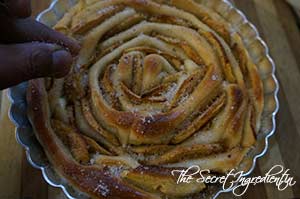 12. Remove the Bread from the Pie Pan and transfer it to a serving plate. Drizzle some Caramel syrup. Slice and serve hot with a hot cup of Coffee and enjoy the winters.
If you are looking for more bread recipes you can try: Vegetarian homemade Pizza, Russian Bublici, Whole Wheat Sandwich Bread, Chinese Black Sesame Steamed Buns, Cinnamon Raisin Bread, Beetroot Bread with Garlic and Thyme, Honey Oats Bread, Domino's Garlic Breadsticks, Garlic Rosemary Focaccia Bread and Focaccia Bread with Fresh Cherries, Rosemary and Sea Salt.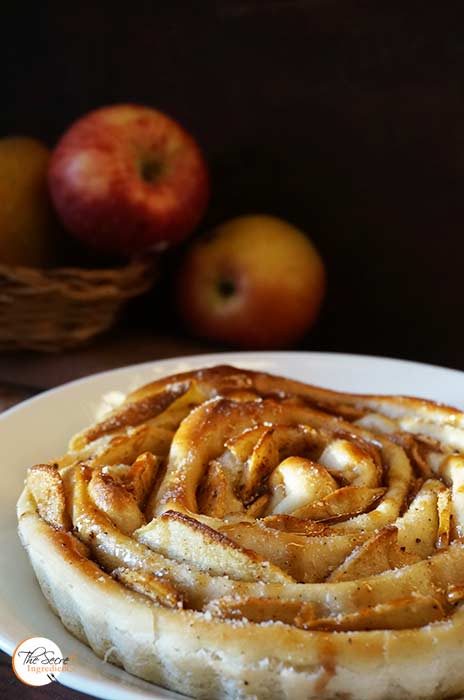 [whohit]AppleSwirlBread[/whohit]
[yumprint-recipe id='261′]